---
100 St Paul St #400
Denver, 80206, USA
---
---
FourPoint Energy is a private exploration and production company based in Denver, Colorado.
FourPoint ranks #247 for wells drilled in the Mid Continent with 6 wells drilled in 2022.
FourPoint Energy ranks #173 in air permits approved in 2022 with 1 permit in Texas.
---
Howard County, TX ranks #6 in the state for BOE produced in the most recent month (Jun 2022). The information below is the summary of oil and gas data that goes back to 1993 and contains information on the 12,423 wells that have been drilled from Jan 1993 to Jun 2022.
The Midland Basin encompasses a 13,000 square mile area of West Texas. It contains all or parts of 20 counties in West Texas, ranging from Terry and Lynn on the north to Crockett and Schleicher on the south. Much of the tight oil development in the Midland Basin has occurred in the center of the basin, primarily in Martin, Midland, Upton, Howard, Glasscock, and Reagan counties at depths of 7,000 feet (ft) to 10,000 ftEdit Description Image
---
Permit Download Center
FourPoint Energy Wells Drilled
FourPoint Energy Air Permits
FourPoint Energy Permit Summary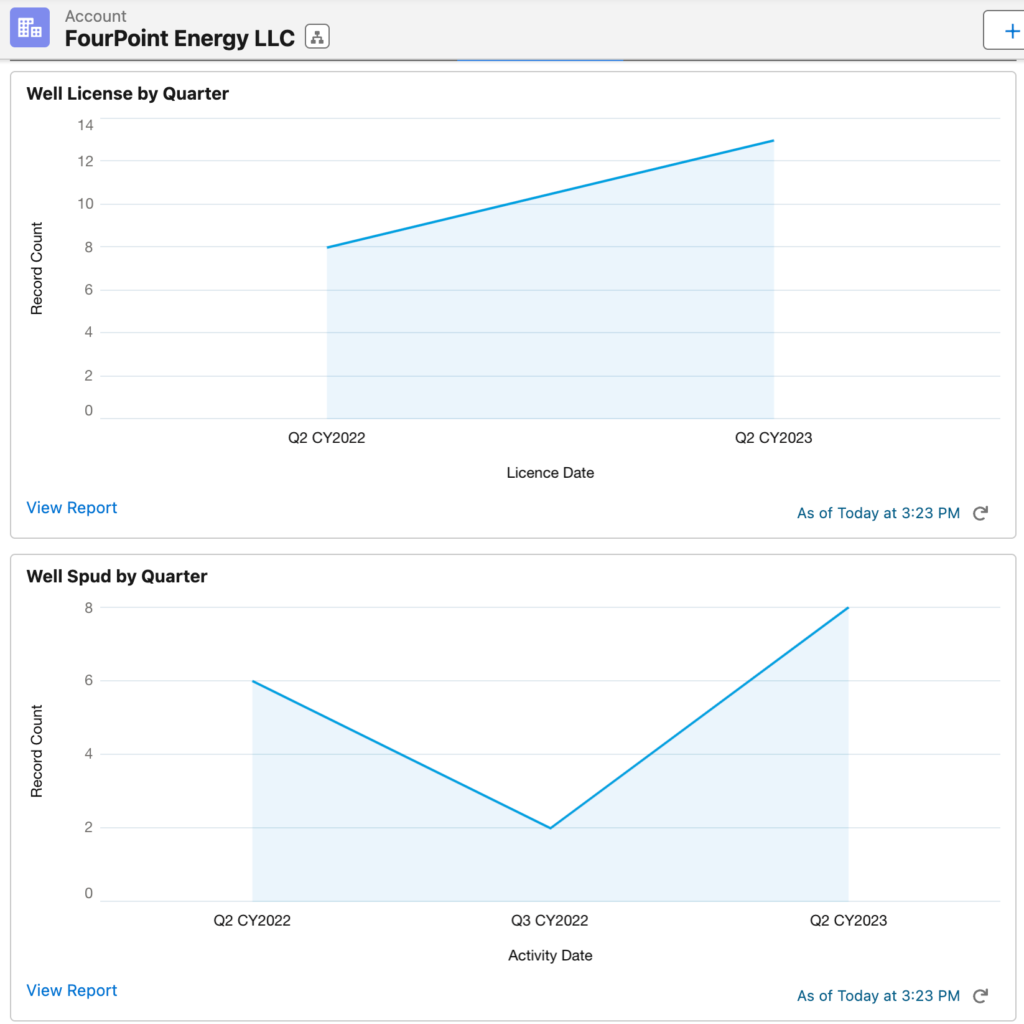 ---
FourPoint Energy Operations Map
Click map to view in google maps