Tivoli Midstream LLC, ("Tivoli") announced in 2020 the closing of an acquisition of a crude oil pipeline system in Northern Texas ("NTX") from affiliates of Phillips 66 Company (PSX). The acquisition will be made through Tivoli Services LLC, a subsidiary of Tivoli. Tivoli Midstream was granted in Sept 2023 a pipe permit (#T10506) from the Railroad Commission of Texas to operate the 131 mile pipeline bought from Phillips 66.
Data Download Center
Operators Approved by the RRC for a Pipeline Permit
Detailed list of Operators approved by Railroad Commission of Texas for a pipeline permit in Texas
NTX consists of approximately 140 miles of crude oil gathering and transportation pipelines and storage capacity in the Barnett Shale area of Northern Texas. The system, which extends through portions of Young, Archer, Clay, Jack, Palo Pinto, Wichita and Stephens Counties, will be underpinned by a long-term transportation services agreement with Phillips 66.
In conjunction with the acquisition of NTX, Tivoli Services LLC also announced the closing of an investment by funds managed by Intrepid Investment Management, LLC, the investing arm of Intrepid Financial Partners, L.L.C. ("Intrepid"). Proceeds were used to fund the NTX acquisition and to provide growth capital.
Tivoli is led by industry veterans with over 70 years of combined experience leading midstream infrastructure organizations globally. Tivoli's expertise providing complex solutions and services to the oil, gas and petrochemical industries will create meaningful value for both NTX and its anchor customer, Phillips 66.
"We are excited by our most recent acquisition of NTX, which Tivoli is ideally suited to operate," said Rance Fromme, President of Tivoli. "We welcome our long-term partnership with Phillips 66 and look forward to working with the existing team at NTX to continue to provide the best-in-class solutions for which NTX is known."
"We have always been impressed by Tivoli management's extensive experience operating and improving high quality infrastructure assets, and we are excited to finally have the opportunity to partner with Rance, Rick and Bill," said Mike France, Head of Investment Management at Intrepid. "NTX is an attractive and unique asset to begin our partnership, which we look forward to growing through future acquisitions."
About Tivoli
Tivoli is a growth-oriented midstream, logistics and services company, dedicated to making the world and environment better every day. Focused on providing effective solutions to the oil, gas, and petrochemical industries, Tivoli's primary objective is to be a trusted partner to its customers, exceeding expectations in safety, service and reliability. Tivoli has over 70 years of experience, providing service to over 20 distinct industries and handling over 200 different products.
Permit Map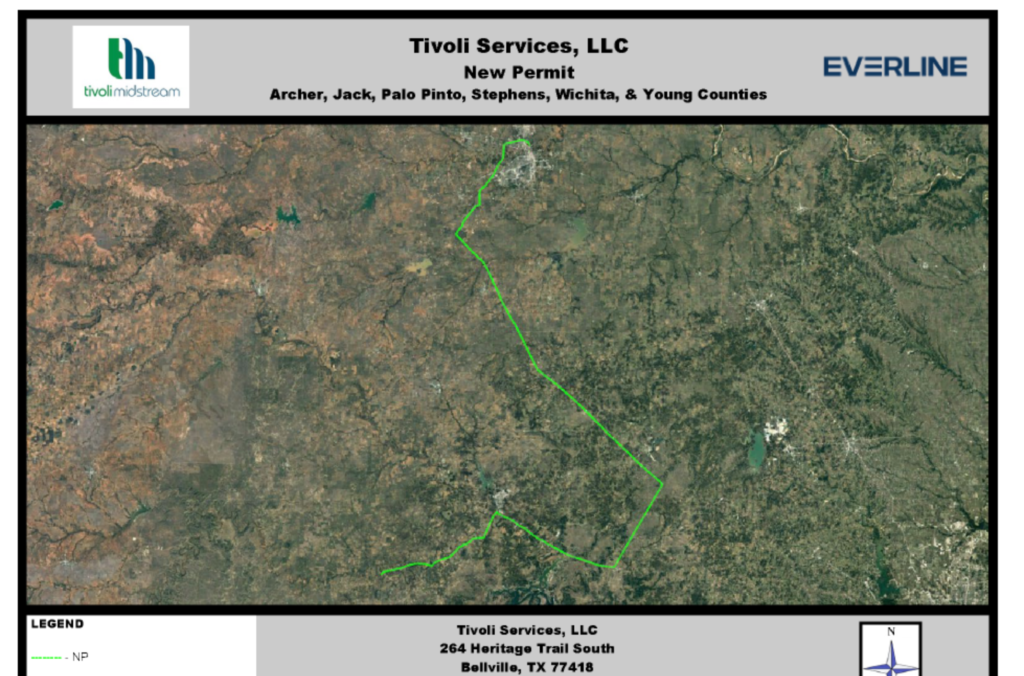 Permit Details