About
ARC Resources has earned its place as a leading Canadian oil and gas company. Our operations are focused in the Montney region in Alberta and northeast British Columbia. Our high-quality assets are responsibly developed and have significant growth potential, positioning us well today and into the future.
With a combination of stable plays, technical expertise, and our risk-managed approach to creating value, ARC has composed a history of delivering superior, long-term returns to our shareholders. ARC pays a quarterly dividend to shareholders and its common shares trade on the Toronto Stock Exchange under the symbol ARX.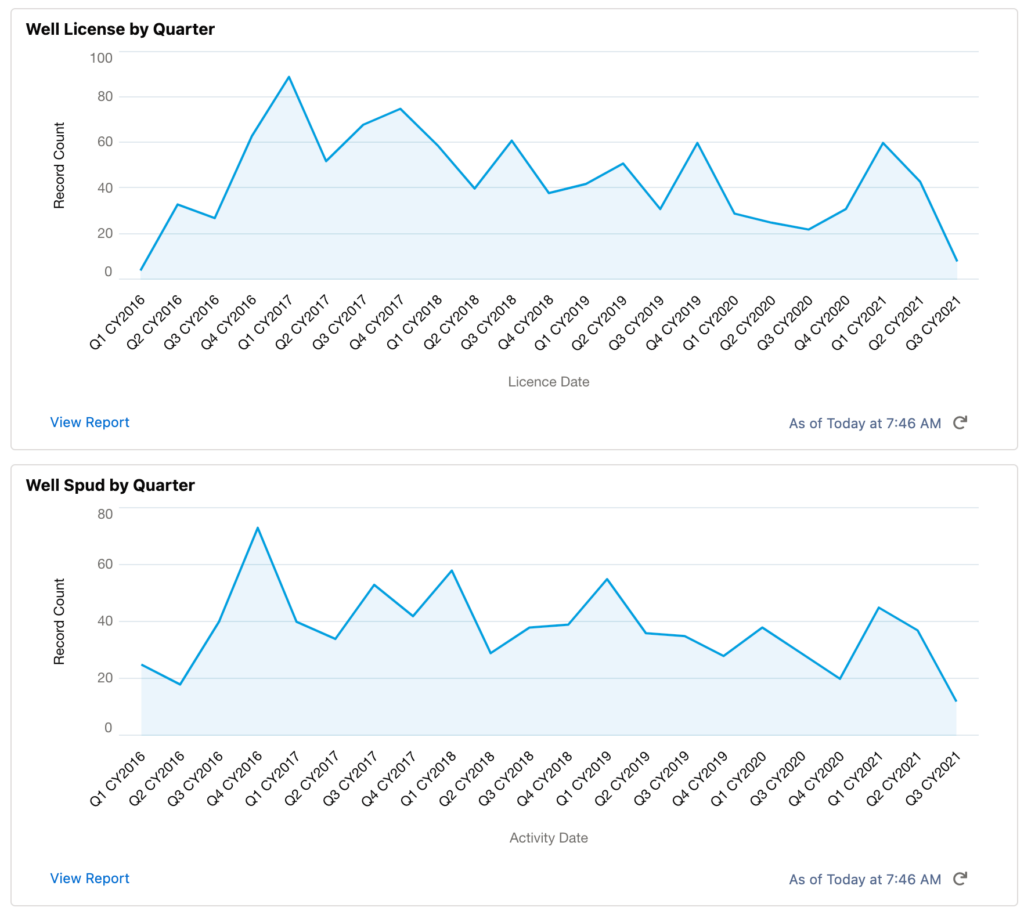 Wells Drills Last 2 Years Western Canada
Baytex Western Canada Facility List

ARC's leading position in the Montney resource play features a deep inventory of high-return, de-risked development opportunities. The enhanced commodity and geographic diversity established through the Business Combination provides significant optionality within ARC's portfolio and improves the Company's ability to reduce development risk and mitigate the impacts of future commodity price volatility. ARC processes the majority of its production through owned-and-operated infrastructure. This affords the Company greater control to deliver on its low cost structure and optimal liquids recoveries, as well as the ability to optimize revenue streams, and supports strong safety and environmental performance.
2021 Guidance
ARC's 2021 capital budget of $950 million to $1.0 billion has been designed to maximize free funds flow and enhance ARC's returns-focused value proposition. While the primary focus for 2021 will be to successfully integrate Seven Generations
ARC delivered average daily production of 335,701 boe(3) per day (60 per cent natural gas and 40 per cent crude oil and liquids)(4), which was above guidance. Production in the period was impacted by planned maintenance and turnaround activities across the Company's asset base.
ARC successfully closed the strategic Montney combination with Seven Generations Energy Ltd. ("Seven Generations") on April 6, 2021 (the "Business Combination"), to become the largest pure-play Montney producer, and remains well on track to deliver annual synergies of $160 million for 2022.
Areas of Operation
The Kakwa region is located in the lower interval of the Triassic Montney formation and future development drilling can be sustained for years. This area is considered to have low break-even commodity prices and a favourable balance of natural gas and liquids relative to other North American tight, liquids-rich natural gas plays. The size of this inventory has the potential to expand over time as exploration validates the development potential of other geologic formations. Wells in the Kakwa region have exhibited high production rates of natural gas, condensate and other NGLs. This region is served year-round by a vibrant oil and natural gas service sector in the city of Grande Prairie.
The Montney fairway spans Alberta and British Columbia and within this geological formation, contains trillions of cubic feet of recoverable natural gas and billions of barrels of recoverable natural gas liquids, condensate, and oil. ARC's focused Montney asset base enables execution of larger-scale projects, supports the application of learnings across properties and asset teams, and facilitates excellent capital efficiencies and operating cost structures. ARC continues to apply innovation and technical expertise across its Montney asset base. The Montney delivers competitive development economics and has many long-term, large-scale development opportunities that will create value for years to come. The Montney is a key growth area for ARC, with great potential for continued reserves and production additions. ARC is one of the largest operators in the Montney and has been active in the resource play since 2000. Each year, ARC advances its understanding and technical expertise in the Montney.