Production for the third quarter averaged 614,000 oil-equivalent barrels (Boe) per day, exceeding guidance by 2 percent. This performance was driven by the company's Delaware Basin asset that accounted for nearly 70 percent of total production.
Devon Energy's third quarter report this week revealed more details about the Oklahoma City company's drilling projects in the five shale plays where it is most active. They represent where the company is putting its capital.
In the Permian Basin, Devon has plans to operate 16 rigs and 3 completion crews across its 400,000 net acres. The company indicated it is on track to bring online nearly 215 new wells for the year.
Some of its recent wells included one which had initial rates exceeding 6,500 Boe a day while estimated recoveries are on track to reach 3 million Boe over the life of the well. The CDU 604H was the company's first test of the Wolfcamp B interval within Devon's Cotton Draw area in southern Eddy County of southeast New Mexico.
Overall in the Delaware Basin, Devon saw average production of 421,000 Boe a day during the quarter and also brought online 59 gross wells within the Avalon, Bone Spring and Wolfcamp formations. Average lateral length for the wells completed during the quarter was 10,900 feet.
Oil & Gas Permit Download
Devon Energy Wells Drilled 2022
In the Anadarko Basin, Devon increased production by 4% to reach an average of 77,000 Boe a day. The company reported bringing online 13 wells that were supposed by the $100 million drilling carry with Dow.
The drilling activity, stated Devon, was highlighted by the Otto development in Canadian County. This 5-well project co-developed the Meramec and Woodford formations, averaging 30-day rates of more than 2,700 Boe per day.
In the fourth quarter, Devon plans to operate an average of 4 rigs and 1 completion crew on its 300,000 net acre position in the
basin. This capital program is expected to bring online approximately 25 wells in the upcoming quarter.
In the Williston Basin of North Dakota, Devon averaged 55,000 Boe a day, which was 22% better than the second quarter. This volume growth was driven by closing the RimRock acquisition on July 21, 2022, and the commencement of 10 gross wells to production from the company's legacy position in the basin.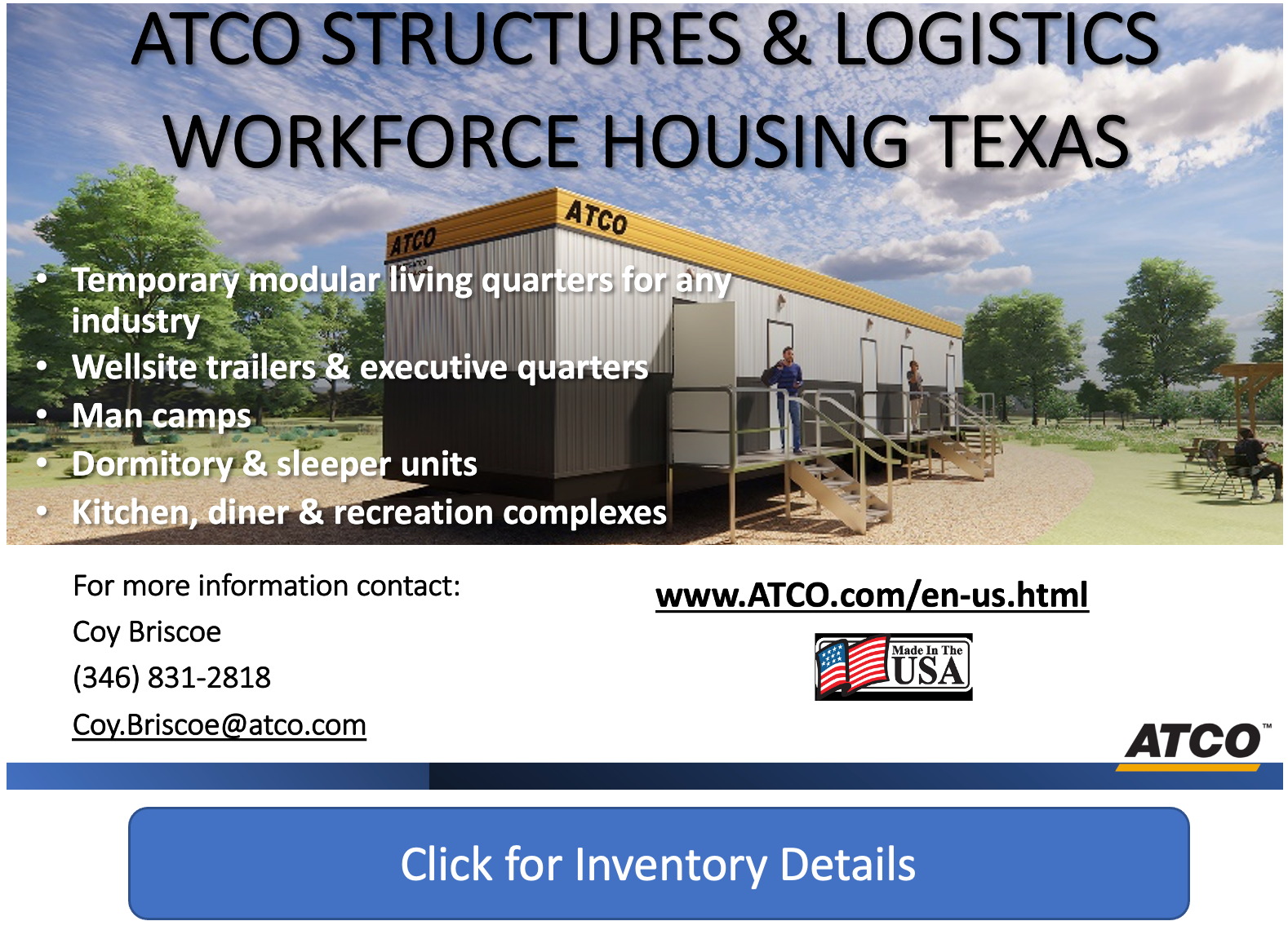 Devon Energy Map of Wells Drilled Since 2020 (click to access)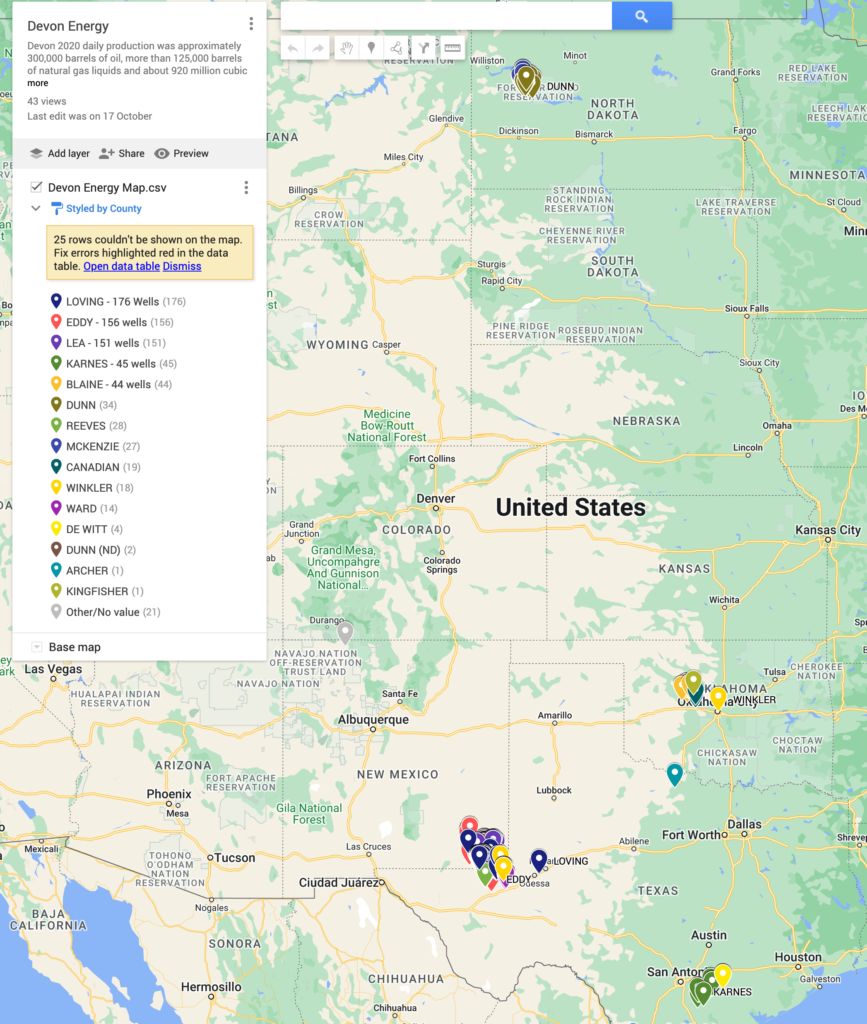 Devon plans to operate 2 rigs and bring online more than 10 gross wells in the fourth quarter across its 123,000 net acre position.
In South Texas, Devon has plans for a 4-rig operation along with one completion crews covering its 82,000 net acres in the Eagle Ford. The company hopes to bring online more than 20 wells in the fourth quarter. It averaged 39,000 Boe a day.
Devon's final target area is the Powder River Basin of Wyoming where it averaged 18,000 Boe a day. Its capital activity was focused on progressing the appraisal of the Niobrara oil play in Converse County.
Devon plans operation of only one rig with intentions of drilling 5 new wells across the company's 300,000 net acre position. It highlighted one 3-mile lateral project that tested the commerciality of at least 3 Niobrara wells and had 30-day rates reaching 1,400 Boe a day.