About
EOG Resources, Inc. engages in the exploration, development, production and marketing of crude oil and natural gas. It operates through the United States, Trinidad, and Other International segments. The company was founded in 1985 and is headquartered in Houston, TX.
EOG Resources, Inc., ranks #2 in wells drilled in 2022 with 448 and averaged 29 drilling rigs. EOG Resources, Inc, ranks #20 in Texas air permits approved with 23 in 2022.
EOG Well Permits & Wells Spud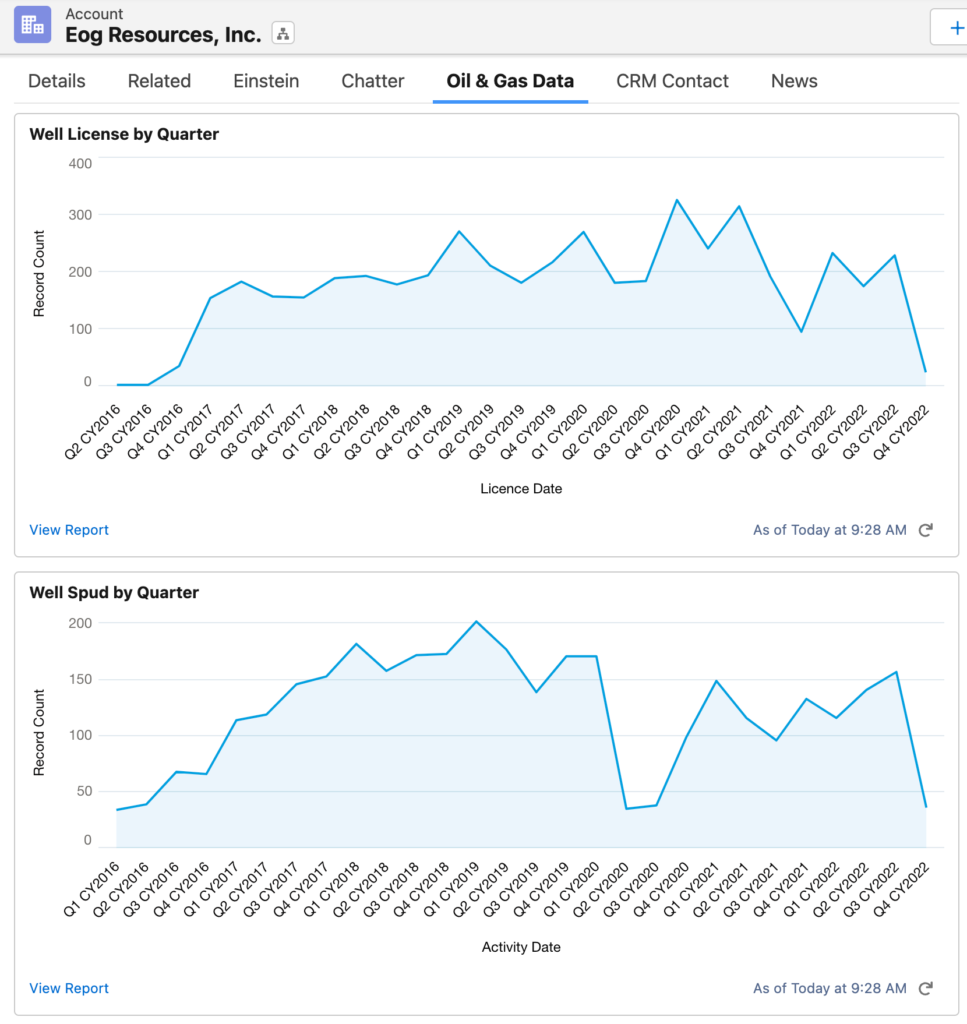 EOF Permit Report Download
EOG Wells Drills Last 2 Years
EOG Air Permits
EOG 2022 Capital Plan
Capital plan of $4.3 to $4.7 billion returns oil production to pre-pandemic levels, maintains flat well costs, lowers per-unit cash costs and funds investments to further improve the business
Cash from operations before working capital funds capital plan at $32 WTI
Total expenditures for 2022 are expected to range from $4.3 to $4.7 billion, including exploration and development drilling, facilities, leasehold acquisitions, capitalized interest, other property, plant and equipment, and excluding property acquisitions, asset retirement costs and non-cash exchanges. The capital program also excludes certain exploration costs incurred as operating expenses. The disciplined capital program is focused on high-return investment in EOG's double-premium drilling inventory and returns oil production back to pre-pandemic levels of 455,000 to 467,000 Bopd.
Approximately $3 billion of the capital program is allocated to investment in EOG's existing premium areas. The capital program also funds investment in international plays, high-potential exploration drilling across multiple prospects and investment in various cost-reduction, infrastructure and environmental projects. The total capital program can be funded from cash flow provided by operating activities before changes in working capital at a $32 WTI oil price. EOG plans to complete 570 net wells in 2022 compared with 519 net wells in 2021, including an additional 20 net wells in the Dorado natural gas play and 10 additional net wells in new high potential exploration prospects.
EOG Drilling Rigs (Texas & New Mexico) 2022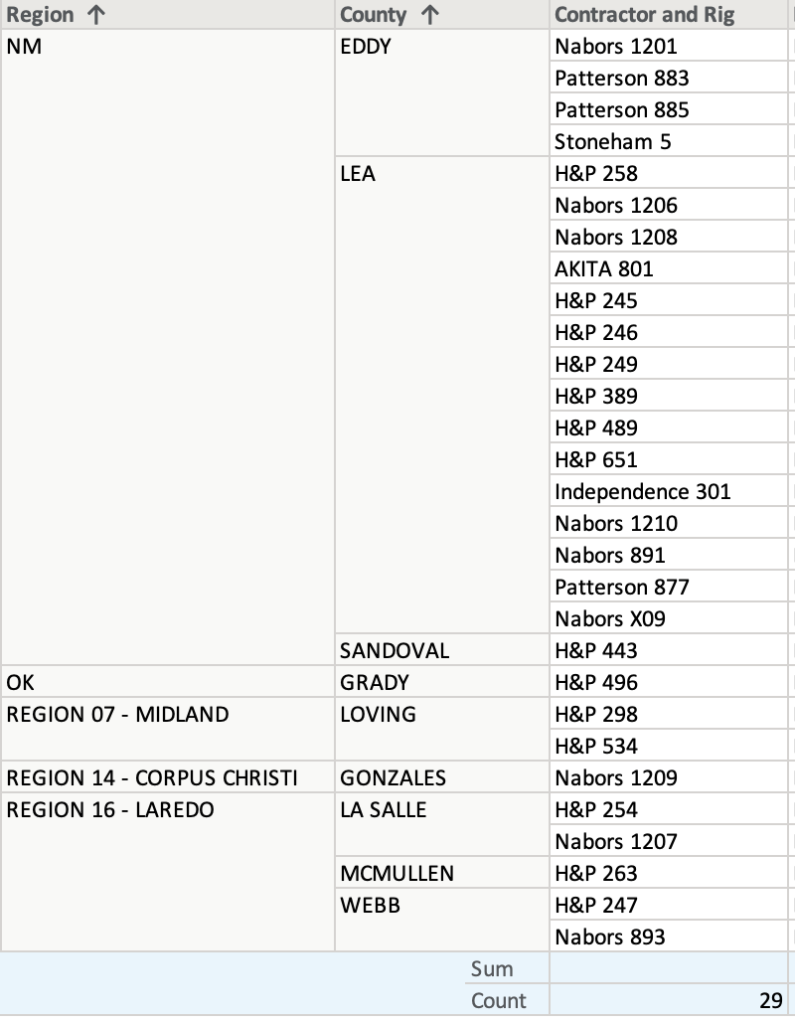 EOG Areas of Operation (Access Map)