Why LinkedIn marketing for Oil & Gas Service Companies?
But why market on LinkedIn in the first place? This might be the first thought that pops into your head. And it's understandable because you want to make sure your efforts go into a platform that delivers real results. So here's a quick look at the benefits of marketing on LinkedIn:
LinkedIn has helped 45% of marketers with customer acquisition.
Compared to Facebook, it generates leads 277% more effectively.
LinkedIn accounts for 80% of B2B business
It also accounts for more than 50% of the total social traffic coming to B2B sites.
LinkedIn is the top choice for professionally relevant content, with 91% of executives choosing the platform.
Oil & Gas Operators Linkedin Users
Pioneer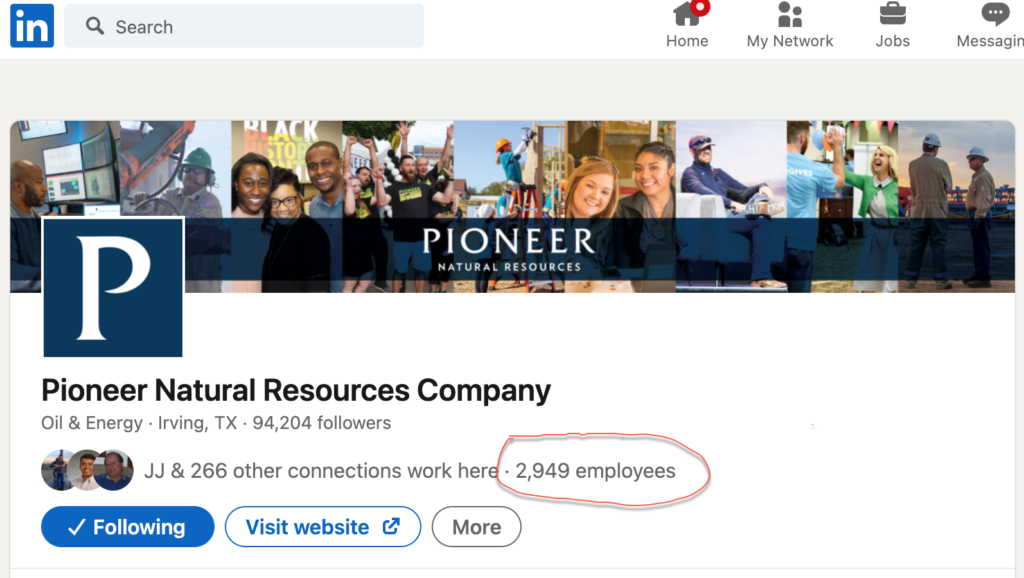 EOG Resources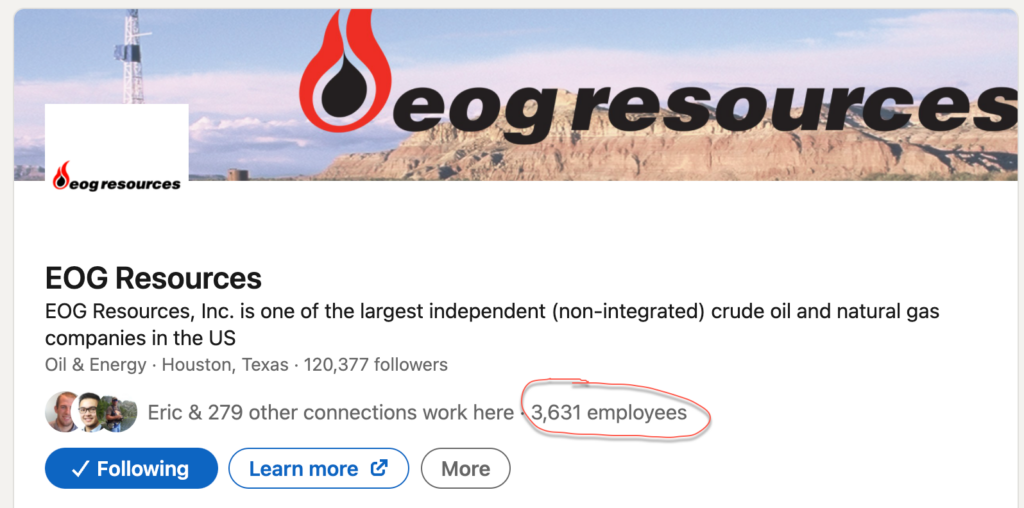 Social Media Builds Brand Awareness
These are just some of the many reasons why you should focus your efforts on LinkedIn marketing in the oil & gas industry and optimize any existing strategy you might have.
While marketing oil and gas services may seem overwhelming, its importance cannot be overstated. It's so important that 97% of marketers are using social media and 78% of oil & gas salespeople outsell their peers by using social media for their business. Plus, its benefits extend far beyond increasing sales.
There is a disconnect between those who are seeing the benefits of social media and those struggling to get started. If the latter sounds like you, contact OGL to help. Social media marketing can help build your business; benefits include:
Growing your brand awareness with Oil & Gas Operators: Social media oil and gas marketing will make it easy to spread the word about your products and mission.
Increasing your traffic to your website: Using social media and linking it to your website will increase your traffic tremendously. This will continue to inform buyers about your products & services.
Promoting your products and services: This is ultimately why you invest in marketing, right?
How to Build a Linkedin Presence
There are a few different avenues for sharing information on LinkedIn, but which one is the best method for oil & gas service companies? The good news is that there are a couple of options. In fact, there are a couple of ways that marketers can leverage LinkedIn's platform for content distribution.
How do you distribute LinkedIn content?
Publish quick status updates
One of LinkedIn's most underutilized features is the "LinkedIn Status Update" in your LinkedIn Profile. This is one of the best ways to stay in front of your target audience on a consistent basis. And when used correctly, these little messages pack a big punch.
Publish and share an article on LinkedIn
Another powerful way to distribute content on LinkedIn is through the publishing platform. With all members now having access to the platform, it serves as a great opportunity to expand your reach in a major way.
Publish video content
If you're a video marketer, you can alternatively publish pre-recorded or live video content on the platform. To upload a video, all you have to do is go to your status box and upload a file you've created. If you'd prefer to do something a bit more interactive, like a Q&A or a live stream, you can now use LinkedIn Live.
Growing with LinkedIn Marketing
With the right strategy, LinkedIn can be a powerful engagement hub for both companies and entrepreneurs. The tips we've provided above will give you some idea of how you can rev up your LinkedIn marketing efforts.