Mid Continent Oil and Gas Companies is a free download list of 250 Oil & Gas Operators.
– The Mid Continent oil field is a broad area containing hundreds of oil fields in Arkansas, Kansas, Louisiana, New Mexico, Oklahoma and Texas. The area, which consists of various geological strata and diverse trap types, was discovered and exploited during the first half of the 20th century. The focus of the report is Louisiana, New Mexico, Oklahoma and Texas
– Mid Continent Oil companies on the list have drilled wells in the last 3 years.
– Included in the list of Mid Continent Oil are company names, mailing address, telephone, production, 2021 budget, websites and Linkedin company page.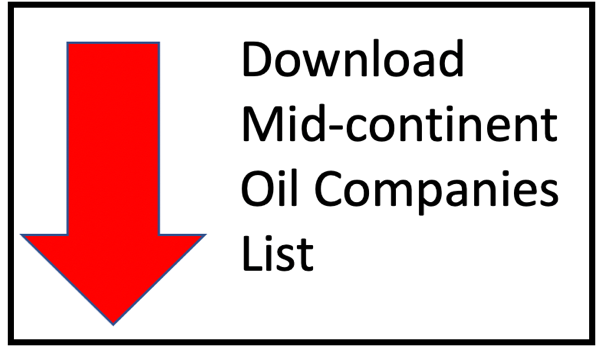 =Mid-continent Producers Download
Mid Continent Oil and Companies Companies – Top 10
EOG Resources' geographic focus is determined by where it can locate primary energy resources — natural gas, natural gas liquids, and oil. In recent years that focus has been on exploiting shale plays in the US. The independent oil and gas company is engaged in exploring for natural gas and crude oil and developing, producing, and marketing those resources. In 2014, EOG's total estimated net proved reserves was 2.5 billion barrels of oil equivalent, of which 1.1 billion barrels was crude oil and condensate reserves, and 5 trillion cubic feet was natural gas reserves.
EOG Mid Continent Oil and Gas Operator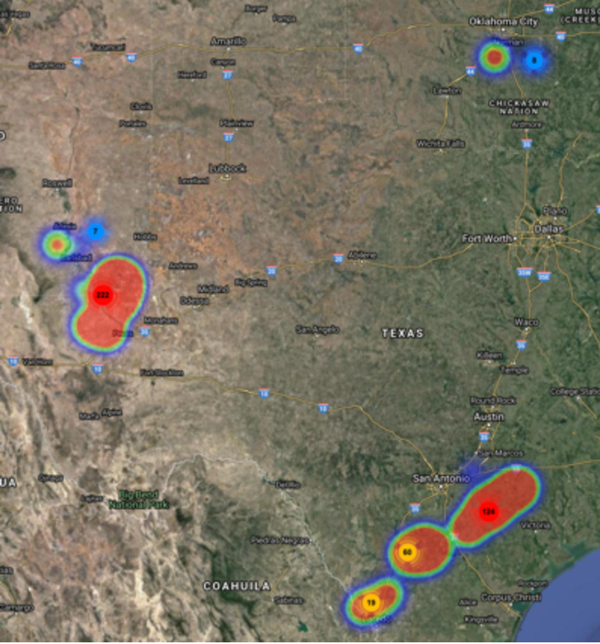 ---
Pioneer Natural Resources Company is an American energy company engaged in hydrocarbon exploration in the Cline Shale, which is part of the Spraberry Trend of the Permian Basin, where the company is the largest acreage holder. The company is organized in Delaware and headquartered in Irving, Texas. Pioneer Resources Playbook
Pioneer Natural Resources Mid Continent Oil and Gas Operator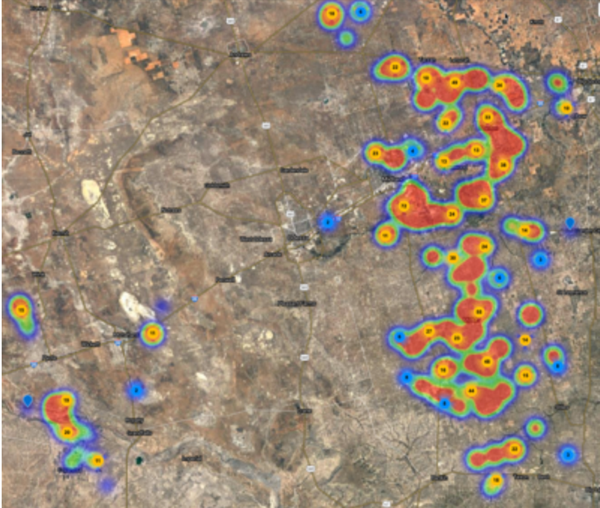 Occidental's U.S. business is focused in the Permian Basin of West Texas and southeast New Mexico, one of the largest and most active oil basins in the United States, accounting for approximately 30 percent of the total U.S. oil production. Occidental is the No. 1 producer in the Permian Basin, with operations focused on the Delaware and Midland basins, as well as the Central Basin Platform. Aventine, our one-of-a-kind logistics and maintenance hub in New Mexico, provides a competitive advantage in ensuring our operations have real-time, cost-effective access to the equipment and supplies they need.
Oxy Mid Continent Oil and Gas Operator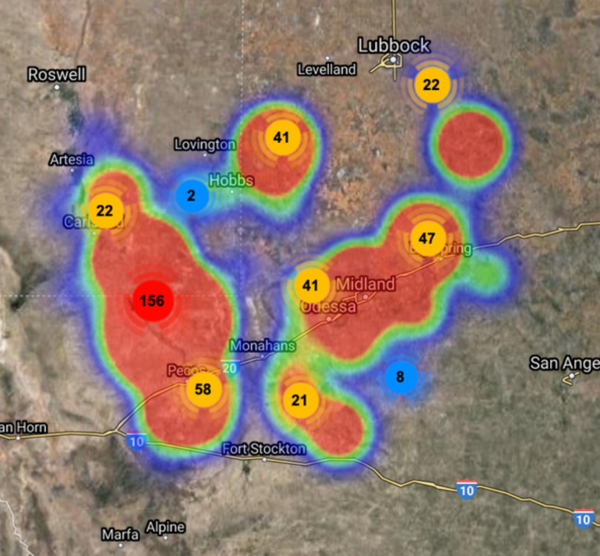 XTO Energy knows the X's and O's of a successful oil and gas strategy. The oil and gas exploration and production company buys and develops mostly long-lived producing properties to produce oil and gas (including extracting natural gas and from US shale and other tight formations); it also develops unproved reserves. The company's assets are mainly in Arkansas, Kansas, Louisiana, New Mexico, Oklahoma, Texas, and the Rockies; it also has assets in Appalachia. A subsidiary of Exxon Mobil since 2010, XTO Energy owns interests in about 40,000 producing oil and natural gas wells across the US.
XTO Mid Continent Oil and Gas Operator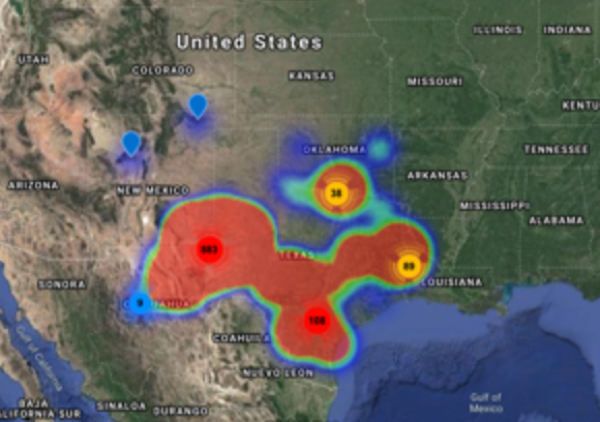 ConocoPhillips is a multinational corporation engaged in hydrocarbon exploration. It is based in the Energy Corridor district of Houston, Texas. The company has operations in 17 countries and has production in the United States, Norway, Canada, Australia, Timor-Leste, Indonesia, Malaysia, Libya, China, and Qatar.
ConocoPhillips Mid Continent Oil and Gas Operator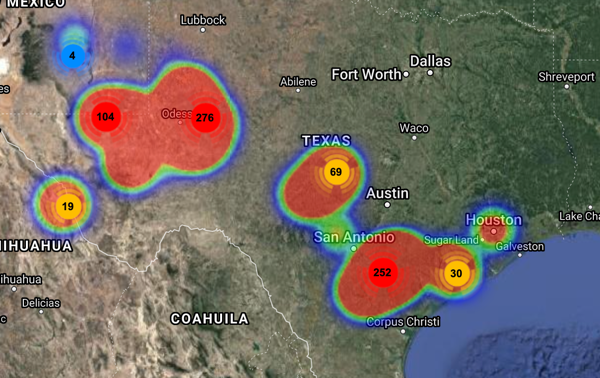 Diamondback is an independent oil and natural gas company headquartered in Midland, Texas focused on the acquisition, development, exploration and exploitation of unconventional, onshore oil and natural gas reserves in the Permian Basin in West Texas. Diamondback's activities are primarily focused on the horizontal exploitation of multiple intervals within the Wolfcamp, Spraberry, Clearfork, Bone Spring and Cline formations. Diamondback Playbook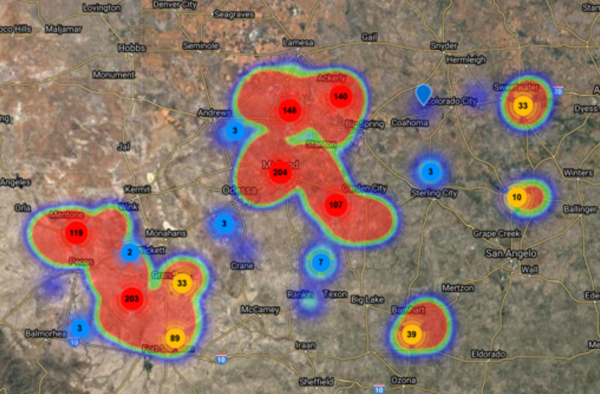 Devon 2020 daily production was approximately 300,000 barrels of oil, more than 125,000 barrels of natural gas liquids and about 920 million cubic feet of natural gas. Devon's Eagle Ford operations are located in DeWitt county. This world-class light-oil position is delivering outstanding well results offering some of the highest rate-of-return drilling opportunities in North America.
Devon Mid Continent Oil and Gas Operator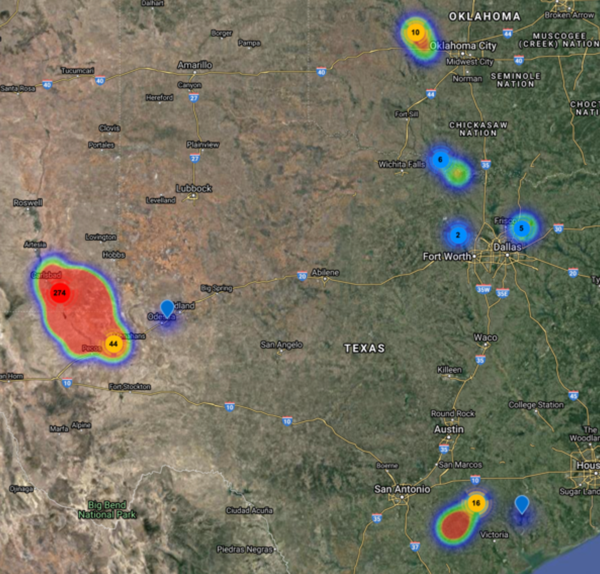 Chevron is one of the largest producers of oil and natural gas in the Permian. Our holdings total approximately 2.2 million net acres. Approximately 80 percent have either low or no royalty payments. That gives us a strong competitive advantage. In 2019, production in the Permian increased 44 percent over 2018. Forecasts call for continued double-digit growth. From 2015 to 2018, development and production costs decreased by approximately 40 percent, and well performance continues to improve.
Chevron Mid Continent Oil and Gas Operator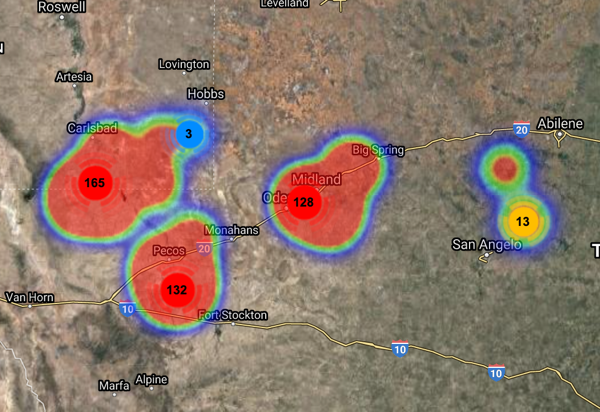 Marathon Oil Corporation (NYSE: MRO) is an independent oil and natural gas exploration and production (E&P) company based in Houston, Texas. We're focused on the lower-cost, higher-margin opportunities in the U.S. resource plays, and remain steadfast in our commitment to be safe, responsible and ethical.
Marathon Mid Continent Oil and Gas Operator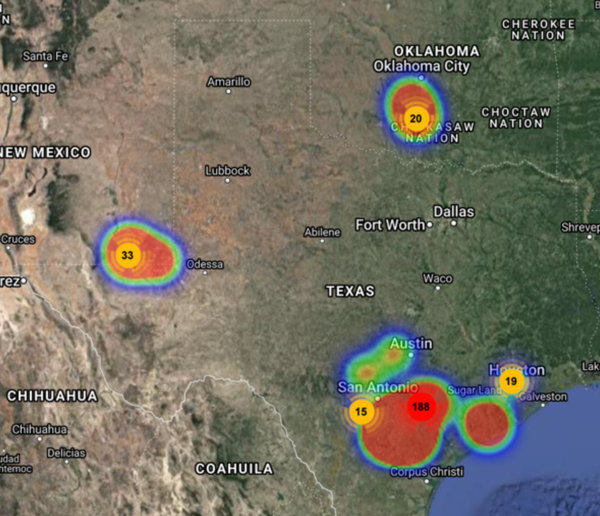 Ovintiv has a multi-basin portfolio with scale, anchored by large, contiguous positions in the heart of the Permian and Anadarko basins, and the Montney.
Ovintiv Mid Continent Oil and Gas Operator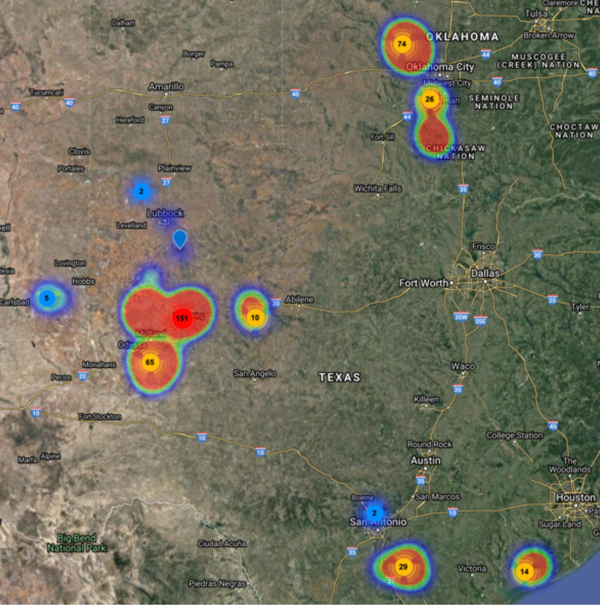 SM Energy Company is an independent energy company engaged in the acquisition, exploration, development, and production of crude oil, natural gas, and NGLs in the state of Texas. SM Energy Playbook
Continental Resources (NYSE: CLR) is a top 10 independent oil producer in the U.S. Lower 48 and a leader in America's energy renaissance. Based in Oklahoma City, Continental is the largest leaseholder and one of the largest producers in the nation's premier oil field, the Bakken of North Dakota and Montana.
The Company also has leading positions in Oklahoma, including its SCOOP Woodford and SCOOP Springer discoveries and the STACK and Northwest Cana plays. With a focus on the exploration and production of oil, Continental has unlocked the technology and resources vital to American energy independence and our nation's leadership in the new world oil market. Continental Resources Playbook
Additional Mid Continent Operators
AVAD Energy Partners II, LLC is a private oil and natural gas company formed in 2020 with equity commitments from Pearl Energy Investments, NGP Energy Capital Management, and management.
Ameredev acquires properties around proven geologic concepts to produce resource development projects with top-tier rates of return.
PRI Operating is a private exploration and production company with a demonstrated track record of horizontal development and value creation in the Permian Basin.