Canada Rig Count Report Summary
Canada Rig Count Report Nov 8, 2022 we are tracking 91 Oil & Gas Operators and 211 drilling rigs that spud wells last 30 days in Alberta, BC and Saskatchewan. (Data Source – Western Canada Drilling Rig Report Nov 16, 2022)
Province by drilling rig count: Alberta (153), BC (9), SK (49)
Top District by Drilling Rig; Grande Prairie (38 rigs), BC (9 rigs), Bonnyville (18 rigs), St Albert (0 rigs), Drayton Valley (26 rigs), Red Deer (11 rigs), Kindersley (12 rigs), Lloydminster (13 rigs), Medicine Hat (7 rigs), Estevan (21 rigs), Wainwright (9 rigs), Edmonton (12 rigs)
Download Canada Rig Count Last 30 Days
---
Canada Rig Count Details
The Western Canada Drilling Rig report date is Nov 16, 2022. Spudding is the process of a drilling rig beginning to drill a well in the oil and gas industry. … After the surface hole is completed, the main drill bit—which performs the task of drilling to the total depth—is inserted and this process can also be referred to as "spudding in."
Drilling Rigs that Spud Wells Last 30 Days in Western Canada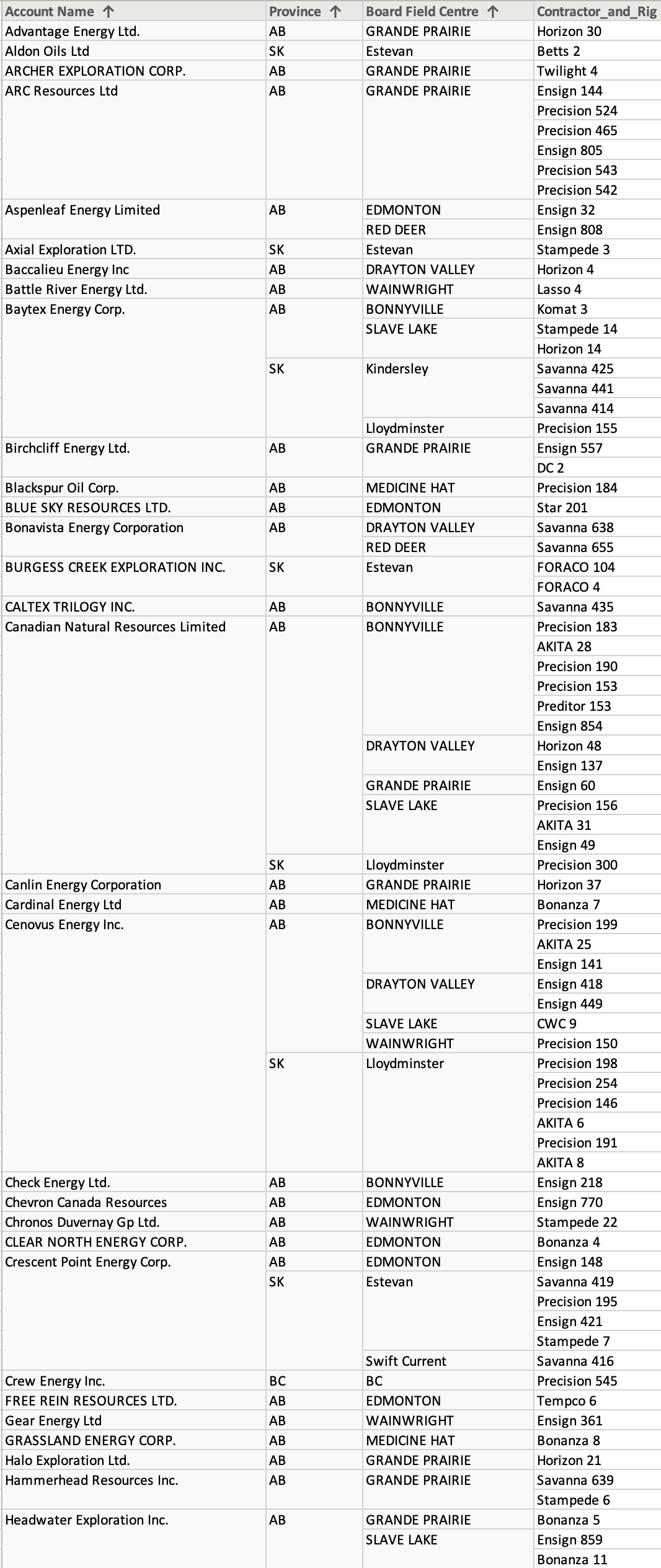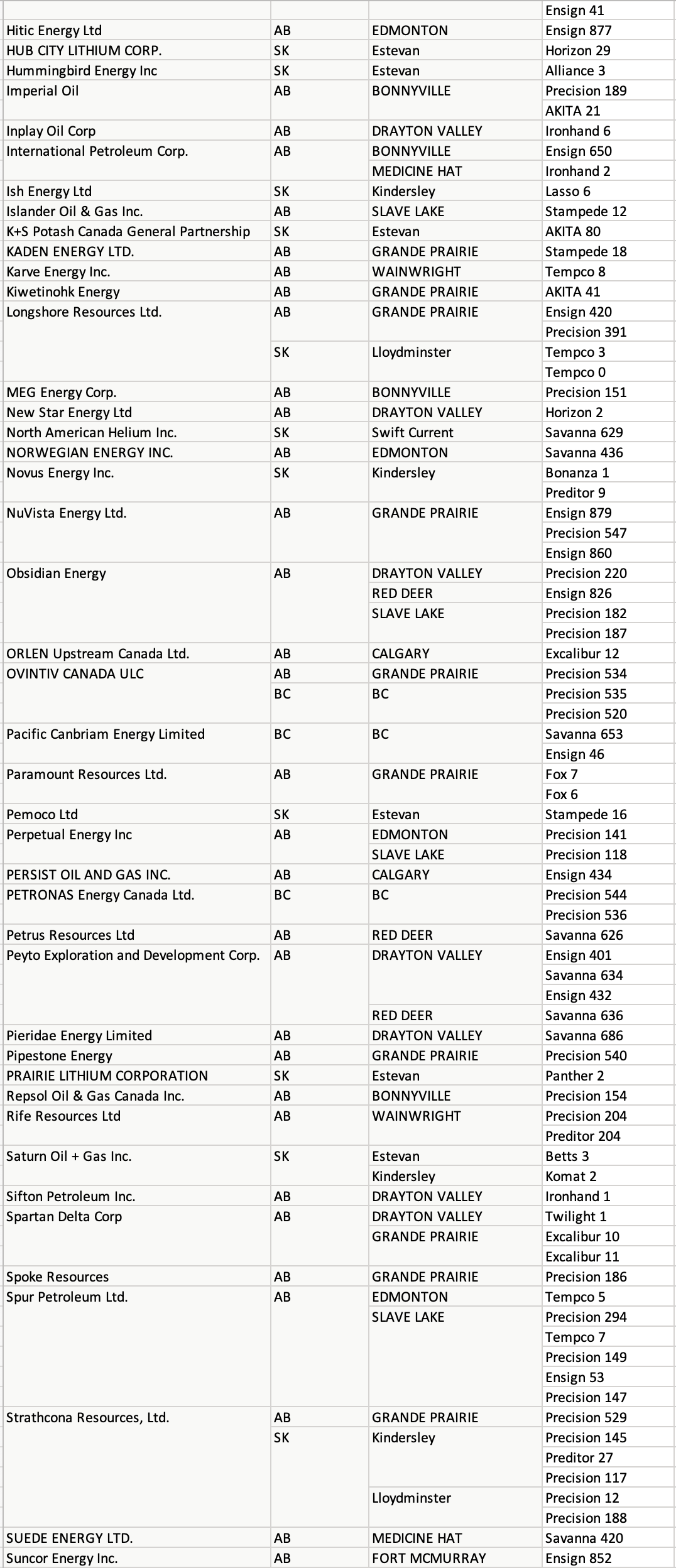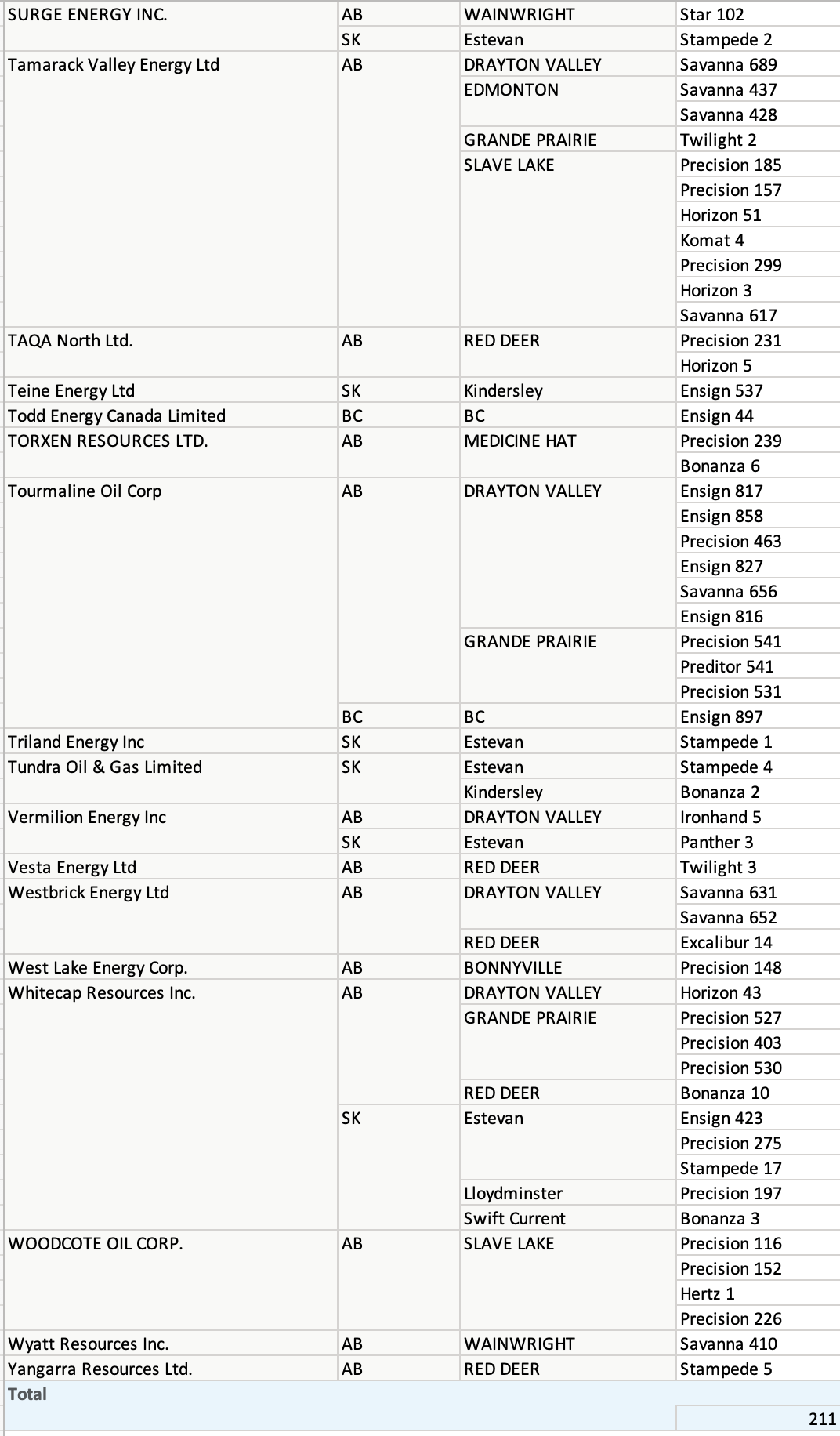 Western Canada Wells Spud Average
The most common applications of moving averages are to identify trend direction and to determine support and resistance levels. When asset prices cross over their moving averages.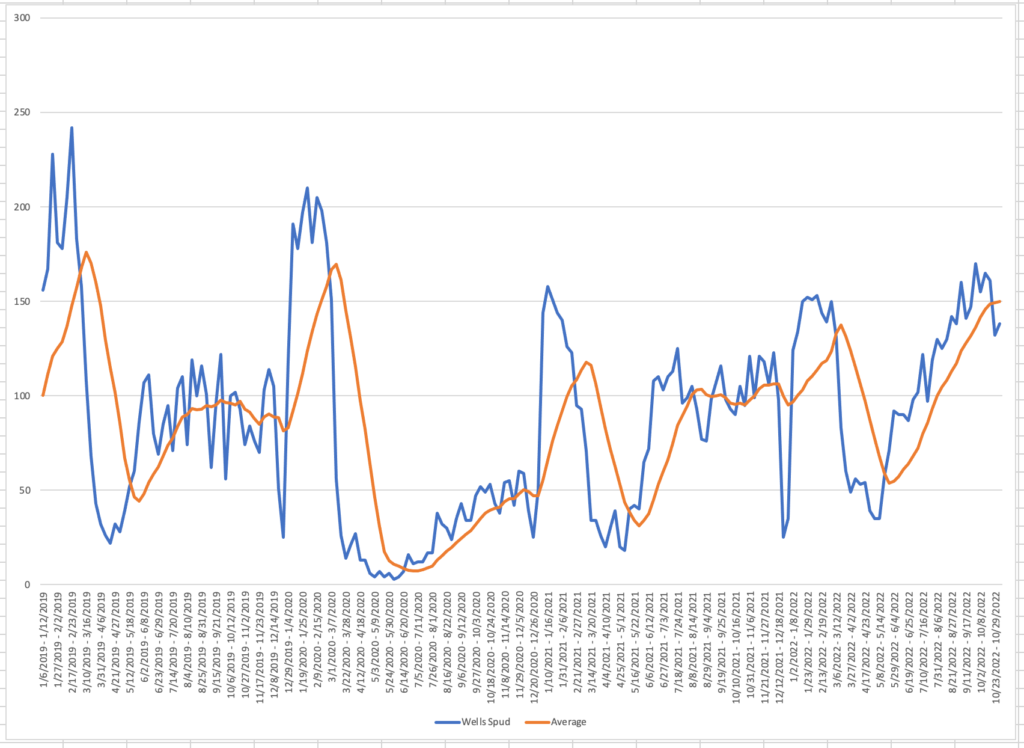 ---
Western Canada New Rigs & Operators
The table below is a summary of the drilling rigs that spud wells in Western Canada last week for the first time since Sept 15 2022.
New Rigs Added

First Wells Spud by Operator

---
Oilgasleads Marketing Resources