The Permian has long been a steady producer for ConocoPhillips and, because of its stacked geology, it offers tremendous opportunity for future large-scale growth.
The company currently holds approximately 1 million net acres in the Permian basin, including 75,000 in the resource-rich Delaware Basin and 48,500 in the Midland Basin.
Nick Olds, vice president, Mid-Continent business unit Net production for the Permian in 2016 was 64,000 barrels of oil per day (BOED), including 15,000 BOED in unconventional production. Current production as of October 2017 was roughly 65,000 BOED, including 23,000 BOED operated and nonoperated unconventional.
Most development is focused on new unconventional plays, where appraisal drilling results are meeting expectations and development wells are targeting the most prolific and lower cost-of-supply zones. The company's Mid-Continent business unit is also working to maximize base production by utilizing various technologies to improve recovery and value from older, conventional fields such as the Goldsmith, which began producing in the 1950s.
Oil & Gas Permits
Conoco­Phillips Permian Wells Drilled Since 2020
"The Permian holds so much potential in terms of new reserves and increased production," said Nick Olds, vice president, Mid-Continent business unit. "Over the last several years, we've laid a solid, cost-effective foundation in the form of a new development, infrastructure and contracting strategy that is yielding results and will generate positive returns below $40 per barrel."
'PRUDENT DEVELOPMENT' IN DELAWARE UNCONVENTIONALS
"If I were to describe the Permian Basin, I would start with Delaware, a large strategic play for the company," said Permian Development Manager Josh Viets.
Conoco­Phillips' unconventional history in the Permian began in 2012, when it acquired acreage in the southern portion of the Midland Basin and the western side of the Delaware. In 2017, the business increased its drilling activity in the area.
"We're on a large growth trajectory," Olds said. "We currently have three rigs operating, and for a time we'll have four — three in the Delaware and one chasing our conventional plays. As we look forward to Q4 2018, we'll have three dedicated to the Delaware at China Draw and Zia Hills (formerly Red Hills). We feel that three is the minimum optimum level where we can have one continuous frack crew to improve efficiency and reduce cost of supply."
In China Draw, located in Texas, the Permian team recently completed its first 80-acre high-low spacing test. At Zia Hills, in New Mexico, the team completed its first 20-foot cluster spacing pilot test.
"To date, the results are encouraging," Olds said. "Production rates look good, and we're evaluating full field application."
The company is also "coring up" acreage, acquiring adjacent areas to enable longer lateral well development.
"We've made a significant effort to core up our land position, allowing us to drill laterals up to 10,000 feet," Olds said. "This will enable us to lower cost of supply and improve the recovery rate."
To support development efforts, during the first half of 2018, the team will shoot proprietary seismic in the region and will have the processed data in 2019.
"This is our first time using compressive seismic imaging (CSI) in an unconventional reservoir," said Viets. "We hope to improve reservoir imaging, as well as have the ability to extract rock properties to better optimize development plans using well stacking in multiple intervals."
After going down to zero operations during the period of lowest prices, ConocoPhillips' Permian business unit returned to an active program in February 2017. To leverage spend and protect the company as it reentered the market, the business unit implemented a new contracting strategy.
"Given the popularity of the area, our procurement and supply chain people look for ways to mitigate exposure in the event of price inflation," said Seth Crissman, manager, Drilling & Completions GCBU/MCBU (Gulf Coast business unit/Mid-Continent business unit). "For example, they worked with Schlumberger to enter into a contract that incentivized and penalized according to performance, and we got constant pricing.""We were used to working in silos, and we have missed opportunities. In 2016, we decided to find the right balance among functions and come up with a solution that brought the highest value to the asset," said Lorena Van Metre, supervisor, Development Engineering.
INTEGRATED INFRASTRUCTURE: THE MOCKINGBIRD CENTRAL FACILITY
With increased interest in developing the area but limited capital, the team needed a full field development philosophy that aligned subsurface needs with infrastructure while limiting capital spend. The result was an innovative integrated approach.
The result was an infrastructure plan that included transporting production to a central processing facility. This minimizes equipment and processing at each well pad and therefore cost. The first central facility, Mockingbird, is noteworthy for its use of stabilization, a simplified process that heats the oil and removes gas, for a more-balanced output.
In the first quarter of 2018 the team will bring 12 new wells from three quad pads into the new facility, with an additional 16 by the end of the year.
"Currently, every well has its own individual separator, where product is divided into oil, gas and water streams," said Operations Superintendent Mike Neuschafer. "Now the initial separation will be done on the well pad prior to being delivered to the Mockingbird facility. Equipment at Mockingbird will process water, skim any residual oil and stabilize the oil."
Ted Westerman, manager, MCBU Capital Projects, noted the project's successes.
"What Lorena's team has been able to do through integration with other functions has cut our estimated development costs by 30 percent over two years and lowered our cost of supply by $2/barrel," Westerman said. "We have proof that integration adds value."
REVIVING CONVENTIONAL PRODUCTION
Some experts believed there wasn't much left in the Permian's conventional reservoirs, but this was not the case for ConocoPhillips. Thanks to various technologies and learnings from unconventional plays, production from conventional reservoirs is up once again.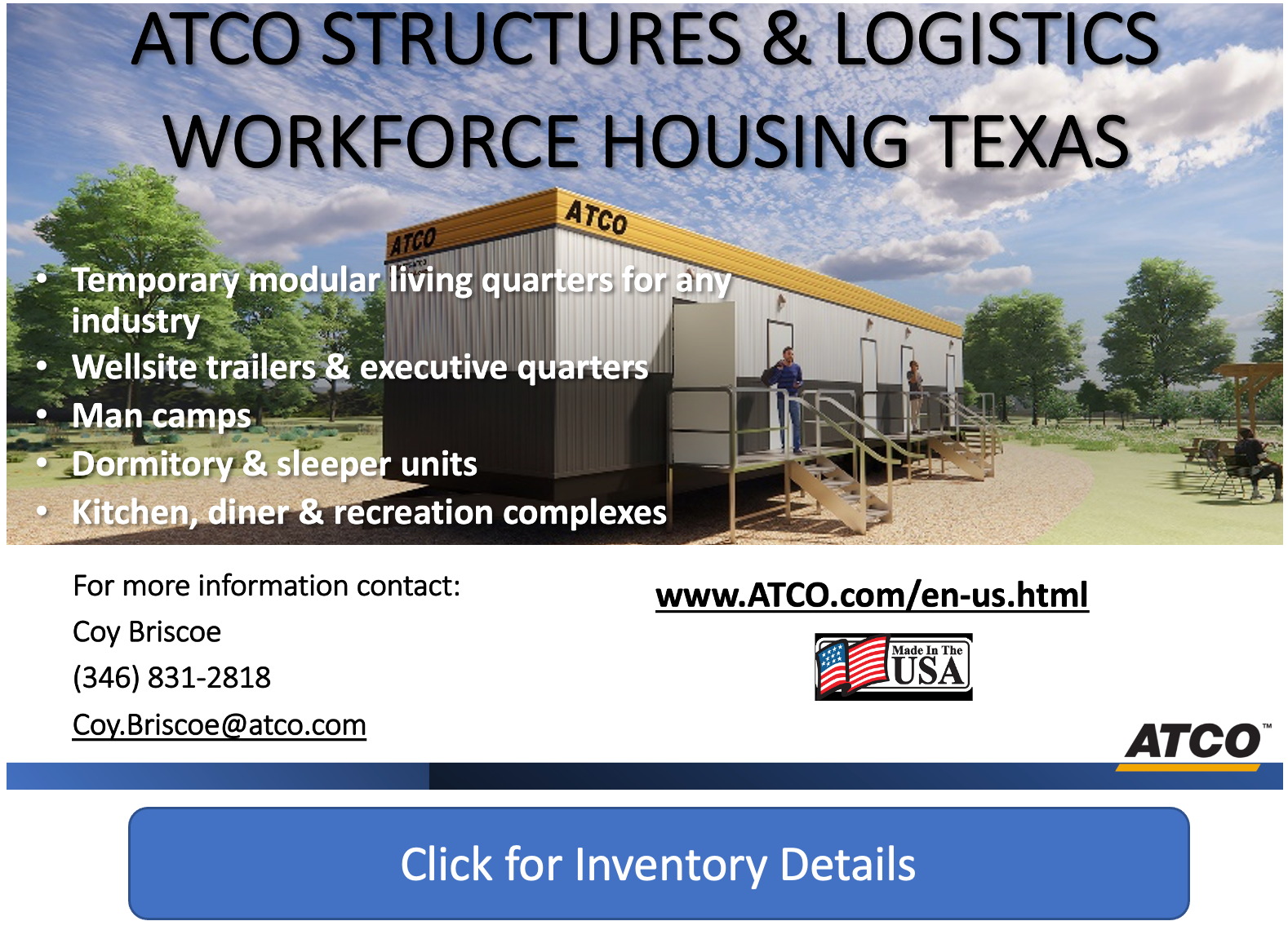 In the Central Basin Platform (CBP), located between the Midland and Delaware basins, the Permian team is using unconventional technology and fracking to improve production from older, conventional reservoirs. The work is producing significant returns. The unconventionals team is applying the same technology in the Northwest Shelf of the New Mexico Yeso formation, also a conventional play.
"Many of these wells have been producing for over 100 years, so all the high-porosity rock has been exploited," said Viets. "We've been able to use unconventional technology such as extended laterals and multistage fracturing to develop poorer-quality rocks in both the CBP and Northwest Shelf."
Viets explained the process. "We take an existing vertical well and essentially abandon it by setting a plug just above the producing interval. Then we perforate the existing casing and hydraulic fracture those new perforations. From a single data set, we can develop a reservoir simulation model that helps us better understand how a horizontal well would perform in that environment. It's looking really good."
Permian Engineering Manager Jon Philley oversees the team responsible for optimizing base production from legacy conventional assets at Waddell, Goldsmith, Southeast New Mexico and Greater West Texas, while supporting production growth in the unconventionals.
"A significant part of our optimization is through water and CO2 flood management," said Philley. "Flood management consists mostly of engineering time and is typically not capital-intensive, so you get a lot of bang for your buck.
"We operate 15 floods, with surface holding tanks and water-handling facilities that clean the produced water and reinject it. Of the four main floods, three are purely water and one is water alternating gas, or WAG. Flooding with water and/or CO2 maximizes recovery from the reservoir."
A multidisciplinary team made up of Operations, Development and Engineering staff reevaluated high-value floods, leading to new management plans that optimize where and how much water/CO2 is injected to maximize oil production.
Before implementing the flood management plans, the company's Gandu oil production in the Goldsmith area was on a 15 percent decline curve. Since mid-2016, when it changed its approach, the team has arrested base decline to 10 percent.
"The Permian is one of the brightest jewels in the company's portfolio," said Johnny Golden, manager, MCBU Operations, "despite being written off three or four times in the industry's history. It's exciting to operate assets that range from the 1930s to some of the company's newest developments and to use unconventional technology to open new possibilities in the company's legacy assets."
MANAGING WATER
One of the Permian team's 2018 objectives is to continue to evolve the business unit's water strategy to reduce sourcing and disposal costs associated with field development.
While surface water is not abundant in the basin, wells produce more water than hydrocarbons. In China Draw, there are limited options from a water resource and landowner perspective.
"Before we can implement any technology involving water, we must figure out how to source it, move it, store it and use it," said Jeff Murray, water management lead, GCBU/MCBU Completions Engineering. "We've worked with landowners to provide near-term services, and we're planning a treatment strategy with third-party vendors while working with Projects to develop a distribution and storage system to move water throughout China Draw."
One way to manage produced water is to recycle and reuse it. The Permian team will start using treated produced water for fracking in the first quarter of 2018 and will ramp up to using 90 percent treated produced water in all completions activity in China Draw.
"The other 10 percent will be supplemented with surface water," Murray said. "Our main challenge is the amount of water that our wells produce. As production increases, we will have more water to deal with."
To support the produced water reuse strategy, the team has created the Batman Pit, ConocoPhillips' largest-ever surface water storage pit. Located in central China Draw, the pit stores water diverted through pipelines from the Red Bluff Reservoir. The reservoir, located between China Draw and Zia Hills, is fed by the Pecos River.
"We're now fracking with surface water," Murray said. "Moving forward with using treated produced water in 2018, we will use temporary storage provided by a third party. By the third quarter, we will have our own engineered produced water storage ponds. We're calling the installation Two-Face."
With Mockingbird coming online in 2018 to handle the new wells, the group will expand the South China Draw and North China Draw water transfer facilities.
"We want to ensure that as much of our produced water as possible is sent by pipe to third-party disposal or to the completions group for treatment and reuse," said Delaware Operations Superintendent Mike Neuschafer. "There is a huge cost if water is trucked versus piped, up to $200,000 a week. This will only increase as the field grows."
"The MCBU has a very broad and diverse set of assets," said Olds. "It's old and new, and a cash and growth engine for the company. This has been a key year for us to accomplish strategic milestones that have set us up for the growth to come. I can't wait to see how we perform as we accomplish our growth objectives over the next three years."