February 2023 WhiteWater Midstream requested the Texas Railroad Commission for a new 185 mile pipeline permit for the Blackfin pipeline project that will connect Colorado County (Eagle Ford) to Hardin County Texas. The Economic Operator is Matterhorn Express Pipeline.
Matterhorn Express Pipeline is a partnership between partner with EnLink, Devon, and MPLX to develop incremental gas transportation out of the Permian Basin as production continues to grow in West Texas,
WhiteWater Midstream – WhiteWater is a management owned, Austin based infrastructure company founded in 2016. WhiteWater is partnered with multiple private equity funds and direct investors. Since inception, WhiteWater has reached final investment decisions on ~$3 billion in greenfield development projects.
EnLink – EnLink operates ~12,000 miles of gathering and transportation pipelines, 21 processing plants with ~5.3 billion cubic feet of net processing capacity, and seven fractionators with ~290,000 barrels per day of net fractionation capacity, as well as barge and rail terminals, product storage facilities, purchase and marketing capabilities, brine disposal wells, an extensive crude oil trucking fleet, and equity investments in certain joint ventures.
Devon – Devon's Eagle Ford operations are located in DeWitt and Karnes counties. This world-class light-oil position is delivering outstanding well results offering some of the highest rate-of-return drilling opportunities in North America.
MPLX – MarkWest, a wholly owned subsidiary of MPLX LP (NYSE: MPLX), is engaged in the gathering, processing, and transportation of natural gas; the transportation, fractionation, storage and marketing of NGLs; and the gathering and transportation of crude oil.
Blackfin Pipeline Map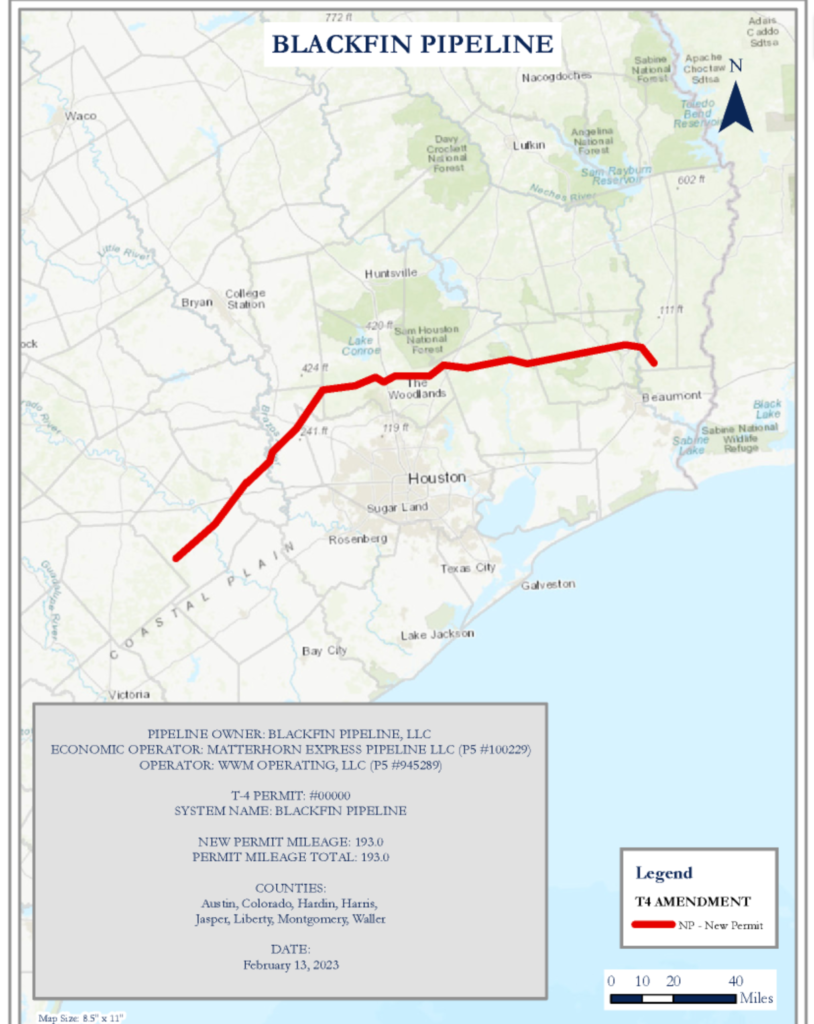 Additional Information
The tables show existing facilities located in Colorado and Hardin Counties.
Facilities in Colorado County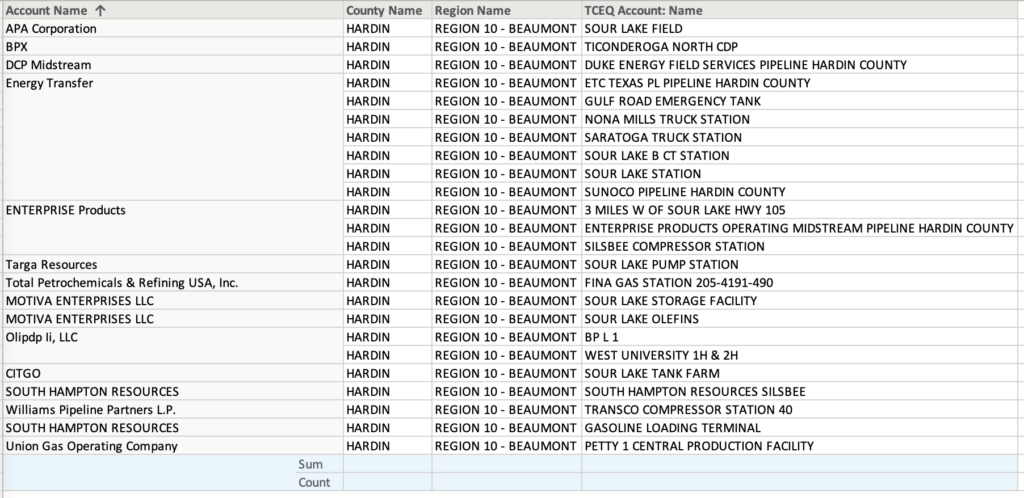 Facilities in Hardin County