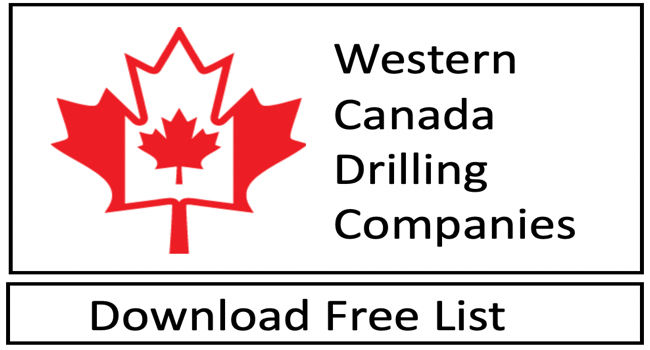 Canada Drilling Companies is a free list download the contains the drilling operators that have drilled wells in Western Canada. Included in the list are company names, telephone, Linkedin URL and websites.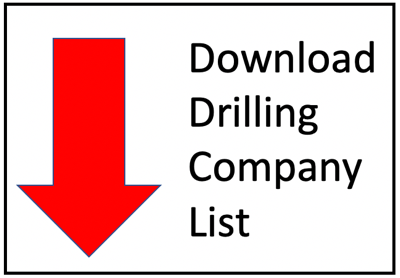 Western Canada Drilling Providers
Weekly Rig Count Reports

About Canadian Drilling Companies
The list of Canadian Drilling Companies provides a list of drilling contractors the spud wells in the Western Canada Sedimentary Basin (WCSB). The WCSB located in Western Canada including southwestern Manitoba, southern Saskatchewan, Alberta, northeastern British Columbia. Spudding is the process of beginning to drill a well in the oil and gas industry. … After the surface hole is completed, the main drill bit—which performs the task of drilling to the total depth—is inserted and this process can also be referred to as "spudding in."
The source of the data comes for well permits published by oil & gas regulators Alberta Energy Regulator, BC Oil & Gas Commission and Government of Saskatchewan. The oil and gas industry is highly regulated by Government agencies. One of the responsibilities is to approve well permits these permits often contain the name of Canadian Drilling Companies that spud the well on the permit.
. A well permit is the intent of an oil & gas operator to drill a new well. Well permits include oil wells, gas wells, water wells and more. Well Permits Overview Status of a well identifies its current state of activity. Over the life of a typical well it will have a progression of status changes – licensed > drilling > completed > production/injection/disposal > suspended > abandoned (decommissioned). The lifespan of a well can vary, from a few years to many decades. A well may go directly from a drilling status to abandoned status if it is unsuccessful in finding oil or gas. A key peace of information on the well is the Canadian drilling company.
Oil & Gas News
Sign-up Free Weekly Western Canada Rig Report
* These fields are required.