Tourmaline Oil Corp. (TSX: TOU) ("Tourmaline" or the "Company") is pleased to release financial and operating results for the third quarter ("Q3") of 2022, increase the quarterly base dividend and declare a special dividend.
HIGHLIGHTS
Third quarter 2022 before tax cash flow(1)(2) ("CF") was $1.056 billion and $1.051 billion after tax ($3.06 per diluted share(3)), a 38% increase over third quarter 2021 CF.
Third quarter 2022 free cash flow(4) ("FCF") was $568.3 million ($1.65 per diluted share).
The Company will pay a special dividend of $2.25/share on November 18 to shareholders of record on November 9 and beginning in Q4, will increase the quarterly base dividend by 11% to $0.25/share providing for an annualized dividend of $1.00/share. Including the payments of both the Q4 special dividend and base dividend, the Company will pay a total of $7.90/share in dividends in 2022, resulting in approximately a 10% yield based on an October 14, 2022 closing share price of $76.51.
Third quarter 2022 EP capital spending was $468.8 million, within previous guidance.
Net debt(5) at September 30, 2022, was $564.6 million, well below the long-term net debt target of $1.0-$1.2 billion.
At current strip pricing, full-year 2022 CF of $4.76 billion(6) is now anticipated ($13.90 per diluted share).
Tourmaline's 2023 EP capital program is estimated at $1.6 billion. The 2023 EP program is expected to deliver an annual average production of 545,000 boepd, and CF at strip pricing of $5.4 billion, yielding FCF of $3.7 billion in 2023.
Oil & Gas Permits Download
Tourmaline Wells Drilled 2022
PRODUCTION UPDATE
Q3 2022 production was 481,897 boepd, within the guidance range of 480,000-485,000 boepd.
The Company is executing its Q4 2022 production plan with anticipated November average production between 520,000-530,000 boepd and anticipated December average production between 530,000-540,000 boepd.
2023 average production guidance remains at 545,000 boepd (2,500 mmcfpd of natural gas and over 125,000 bpd of oil, condensate, and NGLs).
Consistent with the previously released EP growth plan, production is expected to average 700,000 boepd in 2028 after completion of both phases of the North Montney Conroy BC development in the 2025-2028 time frame.
FINANCIAL RESULTS
Q3 2022 before tax CF was $1.056 billion and $1.051 billion after tax ($3.06/diluted share after tax), a 38% increase over Q3 2021.
Tourmaline generated FCF of $568.3 million in the third quarter of 2022.
Q3 2022 net earnings were $2,097.9 million ($6.11/fully diluted share). 
Net debt at Sept 30, 2022 was $564.6 million, well below the long-term net debt target of $1.0 billion to $1.2 billion.
CAPITAL BUDGET AND FINANCIAL OUTLOOK
Q3 2022 EP capital spending was $468.8 million, forecast full year 2022 EP capital spending remains at approximately $1.5 billion.
Full year 2023 EP capital budget remains at approximately $1.6 billion. The Company updated its EP plan in its July 27, 2022 press release which included additional capital in 2022 and 2023 to account for inflationary pressures.
Tourmaline expects 2023 CF of $5.4 billion and FCF of $3.7 billion at strip pricing as of October 14, 2022. The current 7-year EP growth plan is expected to deliver estimated FCF of $19.4 billion on total capital spending (excluding acquisitions and dispositions) of $13.4 billion.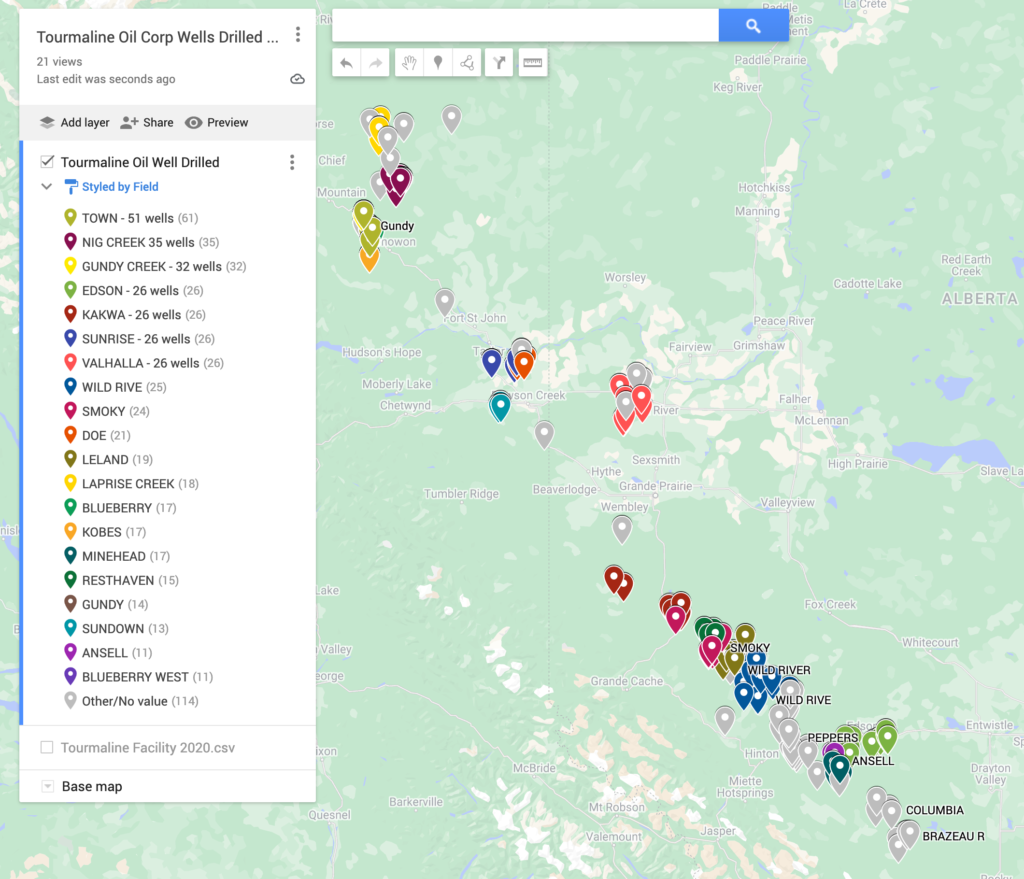 RISING STAR TRANSACTION
Tourmaline completed the previously announced Rising Star Resources Ltd. ("Rising Star") acquisition during the third quarter of 2022, for $67.8 million in cash and $123.4 million in Topaz Energy Corp. ("Topaz") shares owned by Tourmaline.
In September 2022, the Company also sold a royalty interest in developed and undeveloped lands, including some Rising Star lands, to Topaz for cash consideration of $51.0 million, net of customary closing adjustments.
Subsequent to closing the Rising Star acquisition, Tourmaline sold non-core assets acquired from Rising Star for cash consideration of $16.7 million plus certain undeveloped lands. Net production from the Rising Star assets after the non-core dispositions is approximately 3,500-4,000 boepd.
EP UPDATE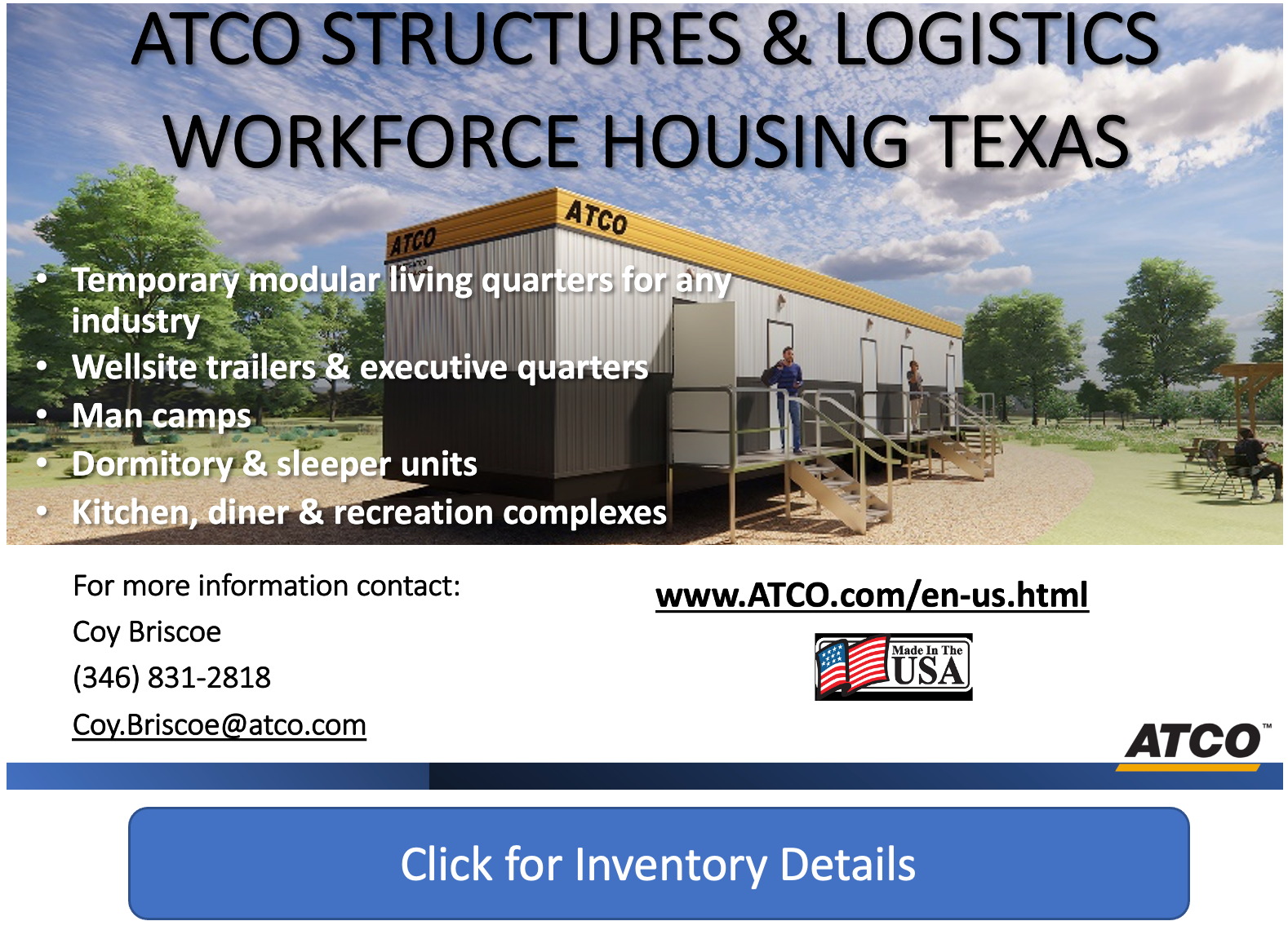 Tourmaline is currently operating 13 rigs across the three EP complexes. The Company drilled 86 net wells and completed 75 net wells in the third quarter of 2022.
The Company expects to tie in, and bring on production, a total of approximately 75 net wells in November and December with approximately 24 DUCs carried over into 2023.
Tourmaline is operating eight rigs in the Alberta Deep Basin, four rigs in the NEBC Montney complex, and one rig in the Peace River High.
Continuous improvement in new technology applications and drilling methodologies has resulted in a 37% improvement in meters drilled per day (from April 2020 to July 2022) in the Company's BC Montney area.
The Q4 2022 and 2023 EP programs include multiple new zone and new pool exploration tests across the three operated complexes as the Company expands the highly successful, and somewhat unique, exploration effort.
MODIFIED ACCOUNTING TREATMENT OF GAS SUPPLY AGREEMENT
In July 2021, the Company entered into a 15-year natural gas supply agreement ("Agreement"), under which it will deliver 140,000 mmbtu per day (approximately 140 mmcfpd) commencing in January 2023. Under the terms of the Agreement, Tourmaline will deliver natural gas to its counterparty at a delivery point in Louisiana, USA and receive a Japan Korea Marker ("JKM") index price less deductions for transport and liquefaction. This transaction is viewed by the Company as another way to continue to expand its sophisticated market diversification strategy.
ENVIRONMENTAL PERFORMANCE IMPROVEMENT
Tourmaline plans to release the Company's latest sustainability report in December 2022.
Highlights over the past 12 months include:
Tourmaline achieved its net 25% methane reduction target in 2021, three years earlier than targeted in the Company's five-year environmental performance improvement plan, despite growing production by 17% from 265,044 boepd in 2018 to 310,598 boepd in 2020.
In 2021, the Company's Emission Testing Centre ("ETC"), the first of its kind in the world, at the West Wolf gas plant, became fully operational.  The ETC is critical in evolving new technology and methodologies to continue materially reducing methane and other emissions over the entire EP business.
Tourmaline has received preliminary platinum ratings from the Project Canary (Trustwell) assessment of a series of Company-operated NEBC assets, with an average score of 131 achieved.  Tourmaline is the first Canadian gas company with a Trustwell score and ranks in the top 10% in North America.
All of the Tourmaline-contracted rig fleet is displacing diesel with natural gas or running fully electric. Tourmaline was operating three Cat Tier 4 DGB natural gas powered frac spreads in Western Canada in July 2022. The evolving diesel displacement initiative continues to reduce both emissions and costs for the Company.
Tourmaline has invested approximately $25 million over the past 5 years in water recycling and water management facilities as part of an ongoing effort to ultimately eliminate fresh water in well-stimulation activities.  In September 2022, over 70% of the Company's completions-related water usage was recycled water. 
Tourmaline is a major participant in the Natural Gas Innovation Fund (NGIF), an effort to produce lower emission natural gas across the whole spectrum of natural gas operations.  The Company is sponsoring emerging cleantech companies in the areas of diesel displacement, methane emission monitoring and reduction, waste heat recovery, carbon capture, and water recycling.