Mid Continent Rig Count Summary
Rig count in the Mid Con last 30 days, report date Feb 28 2023. We are tracking 214 Oil & Gas Operators and 601 drilling rigs that drilled wells in 126 counties located in the Mid-continent. The Mid-continent rig count report contains information about drilling rigs and Operators in multiple oil & gas plays and basins located in Texas, Oklahoma, New Mexico and Louisiana.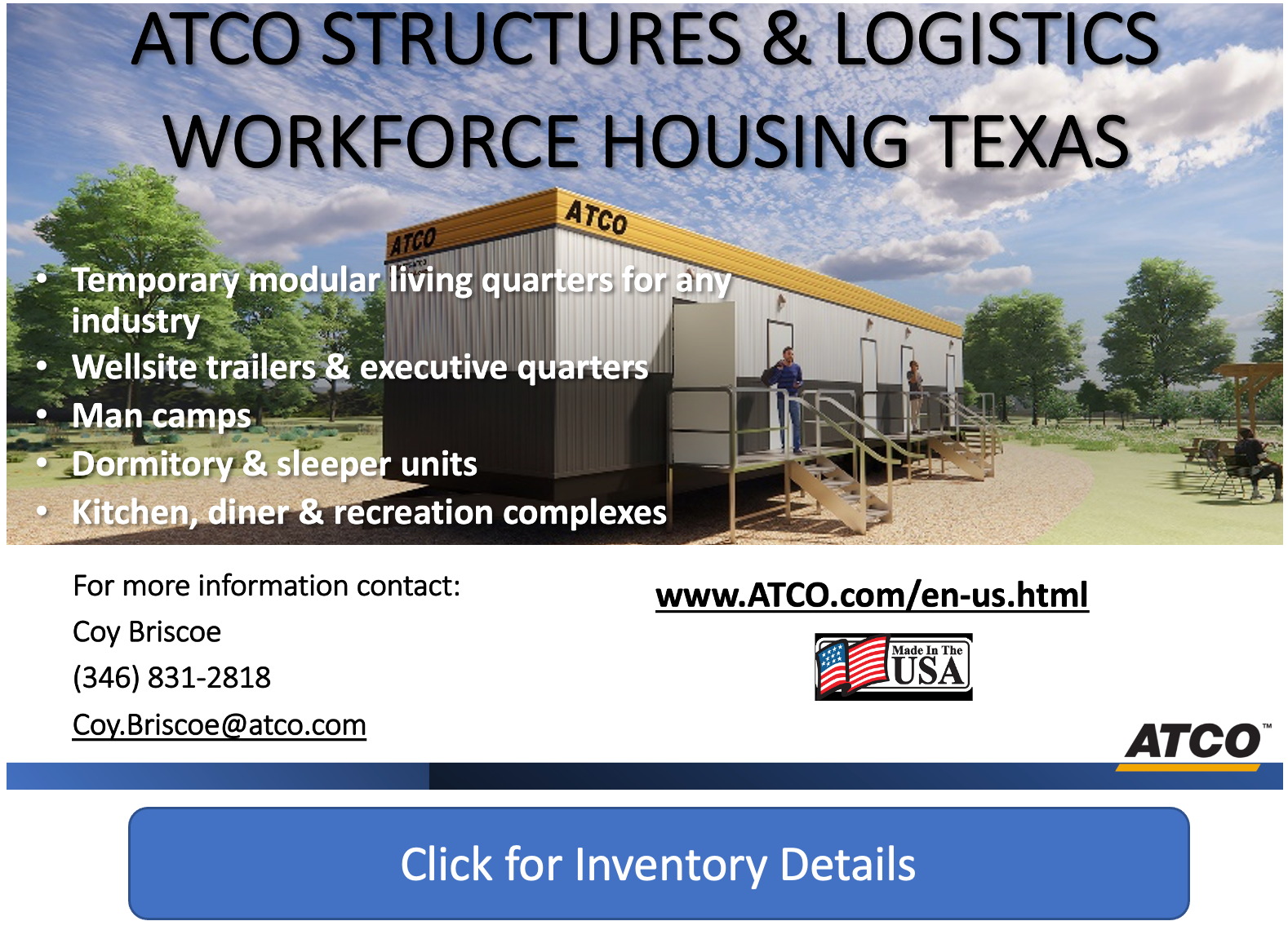 Weekly Summary
Top Oil & Gas Operators by rig count Include; Pioneer Natural Resources Company (25 rigs), Eog Resources, Inc. (29 rigs), Diamondback (15 rigs), Devon Energy Corporation (22 rigs), Mewbourne Oil Company (20 rigs), Conocophillips Company (17 rigs), Oxy (24 rigs), Endeavor Energy (15 rigs), XTO (21), AETHON ENERGY (13)
Top Mid Con State by Drilling Rig Count; Texas (405), New Mexico (101), Louisiana (42) and Oklahoma (53)
Rig Count Report Download
The report includes drilling rigs in the Mid-continent last 30 days, related oil & gas Operators and location information like county & nearest city.
Rig Count Report
Wells Spud Last 30 Says
Mid Continent Well Spud Average
In statistics, a moving average is a calculation to analyze data points by creating a series of averages of different subsets of the full data set. It is also called a moving mean or rolling mean and is a type of finite impulse response filter. We collect all the wells drilled in Texas, Oklahoma, New Mexico and Louisiana to forecast the drilling rig trend in the market.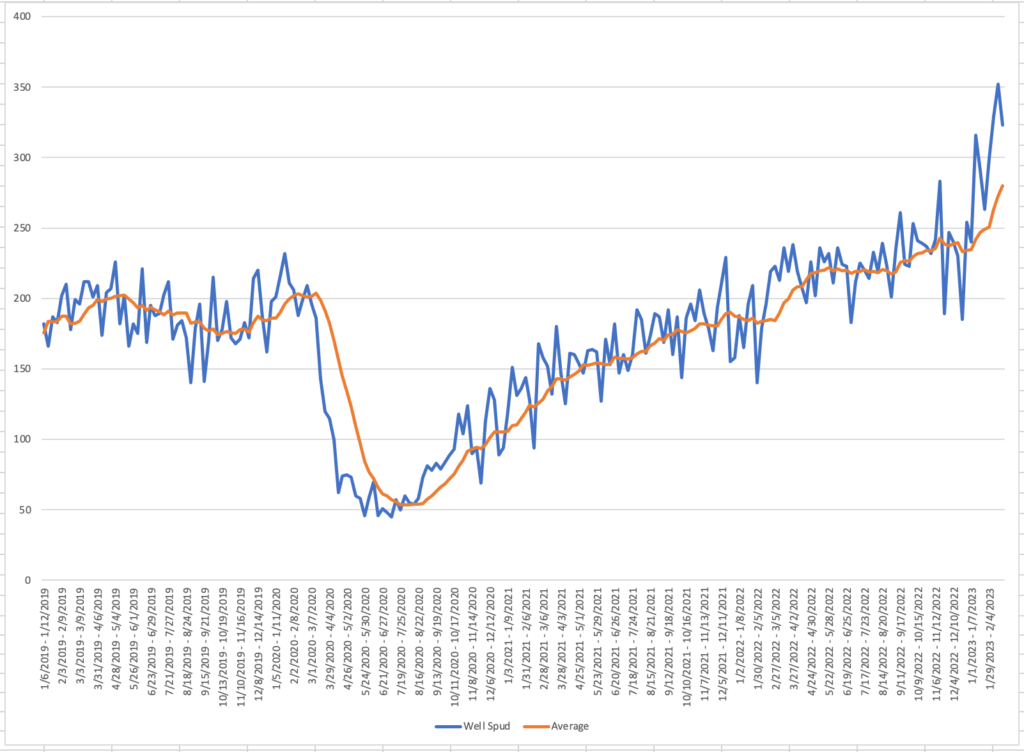 ---
Mid-continent Drilling Rigs Count Last 30 Days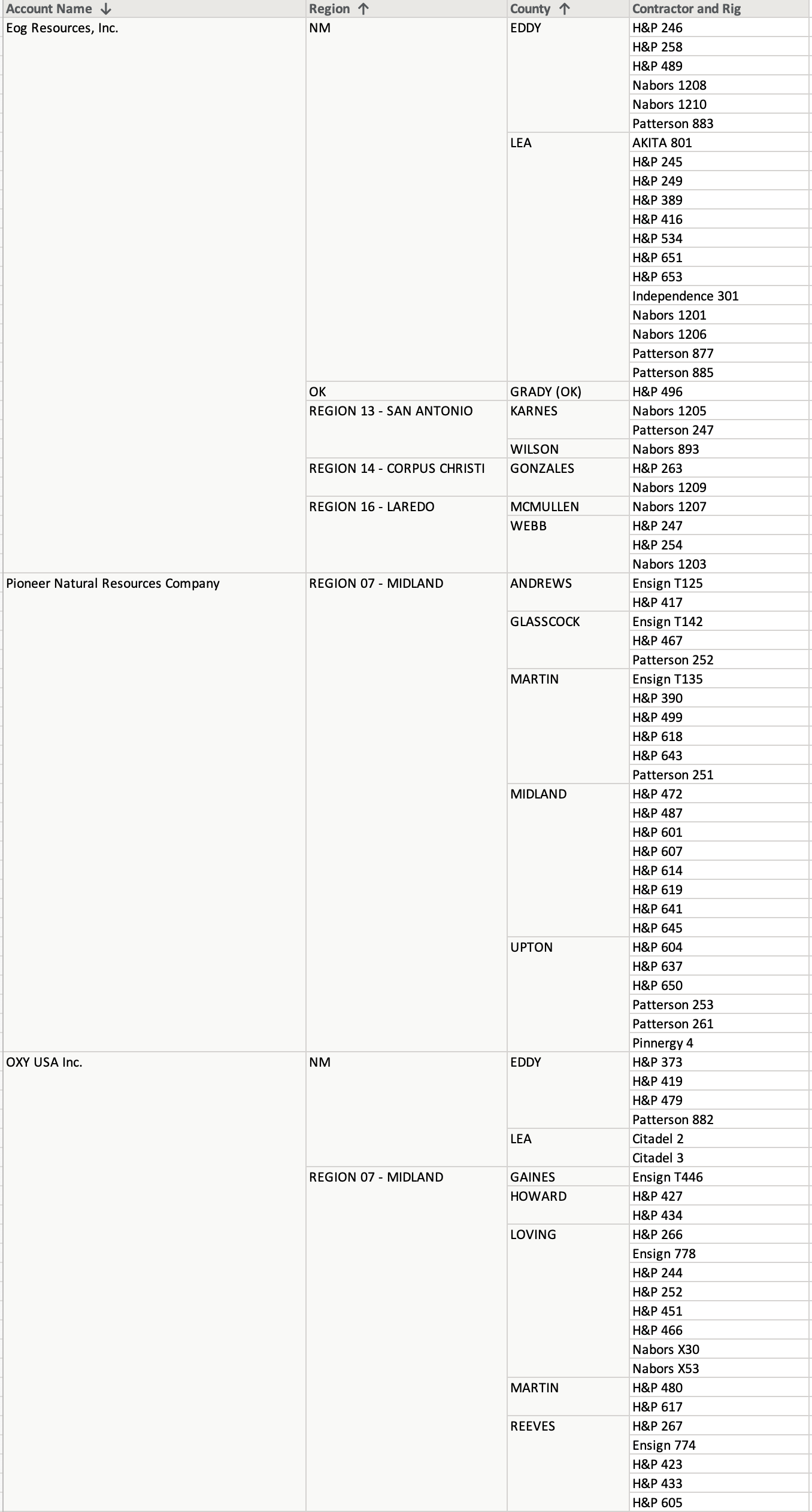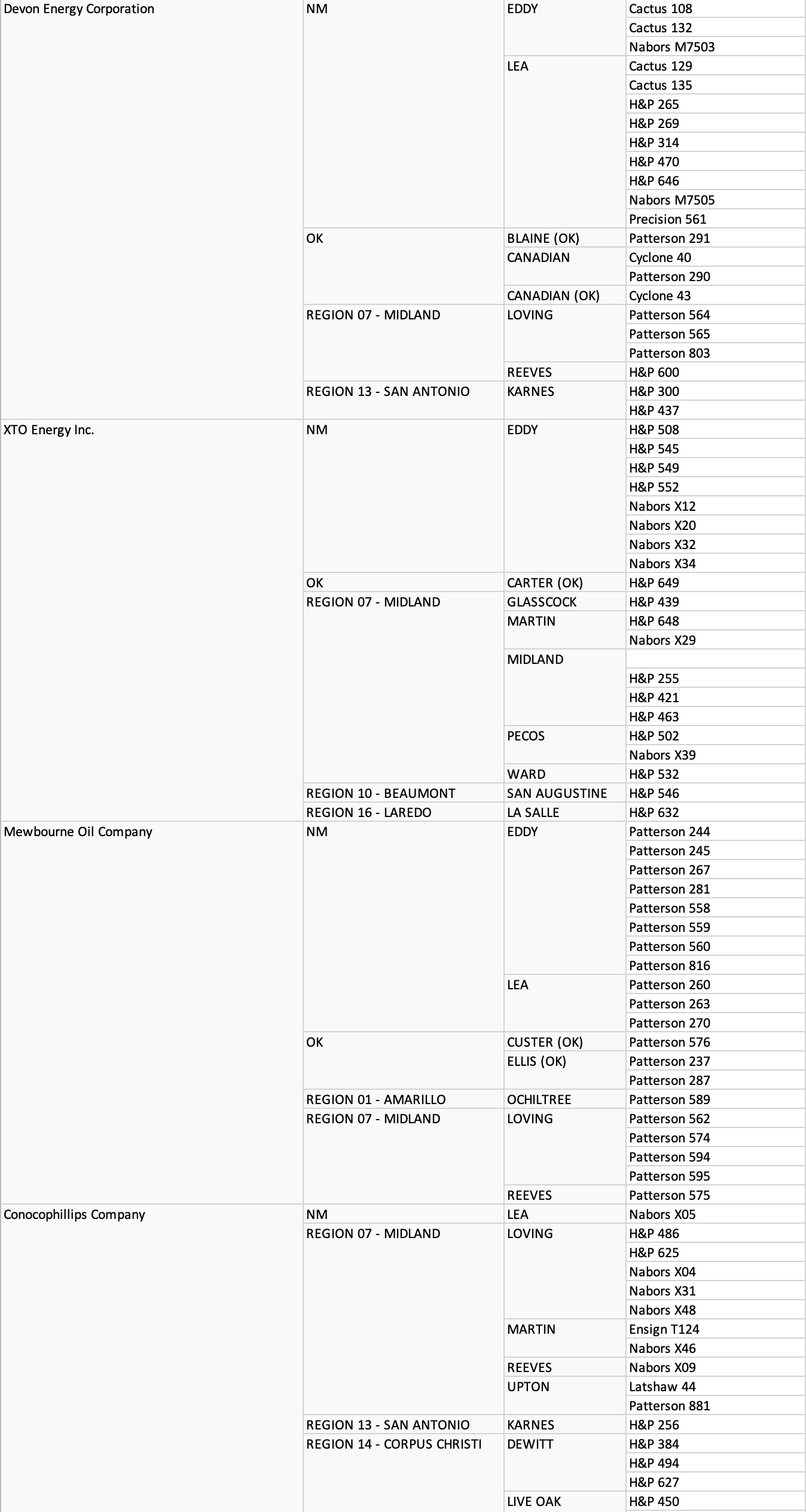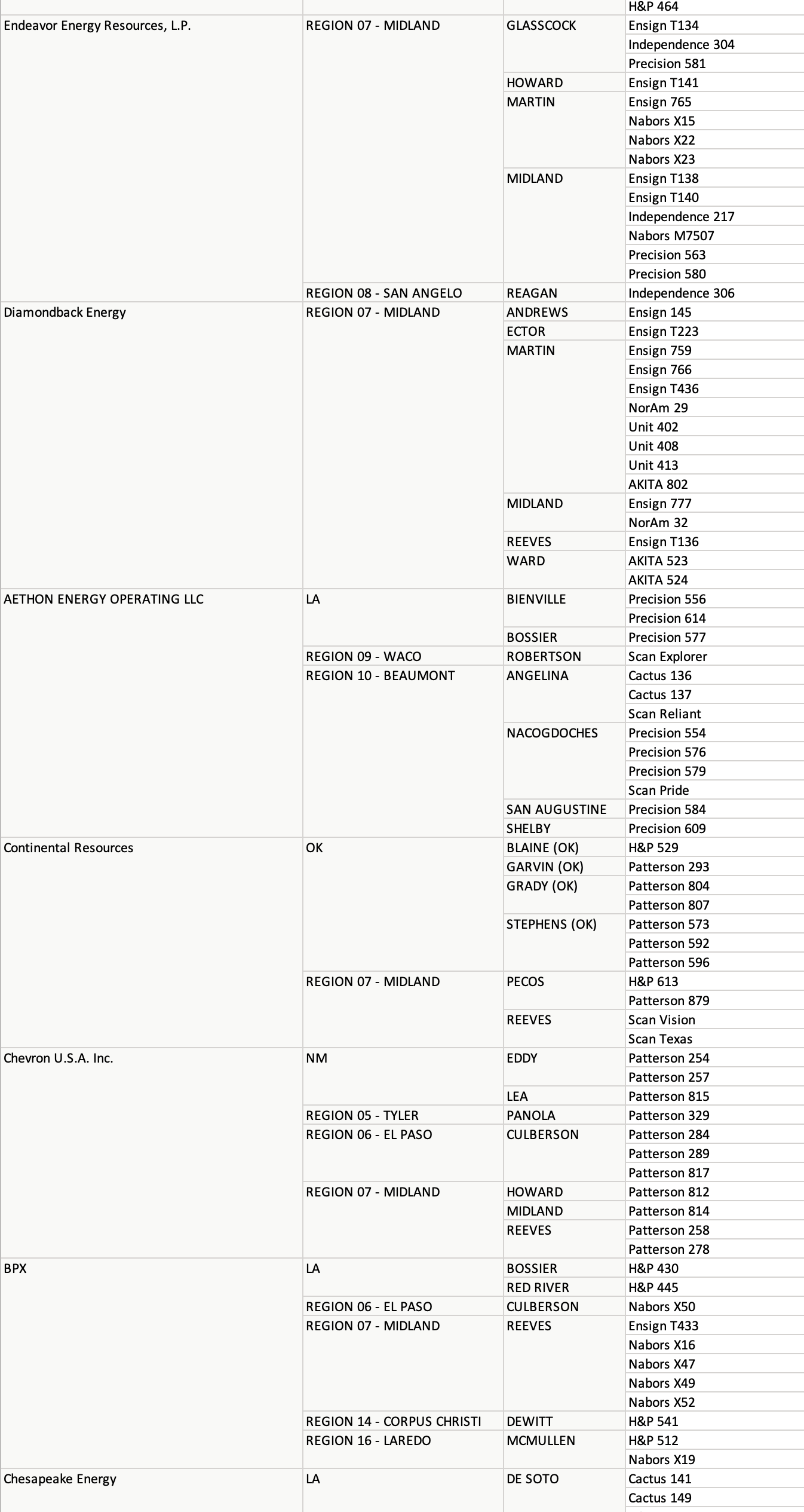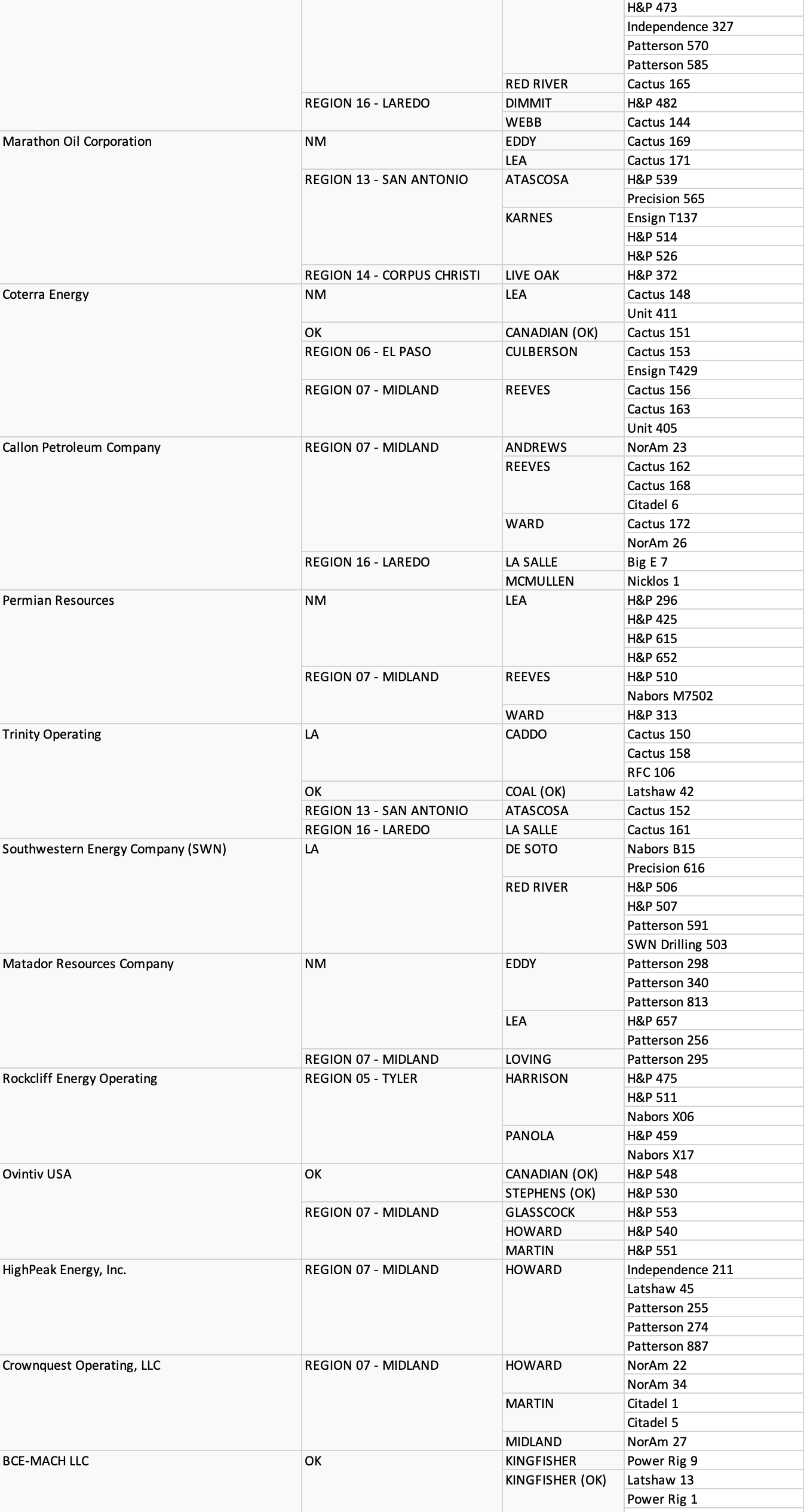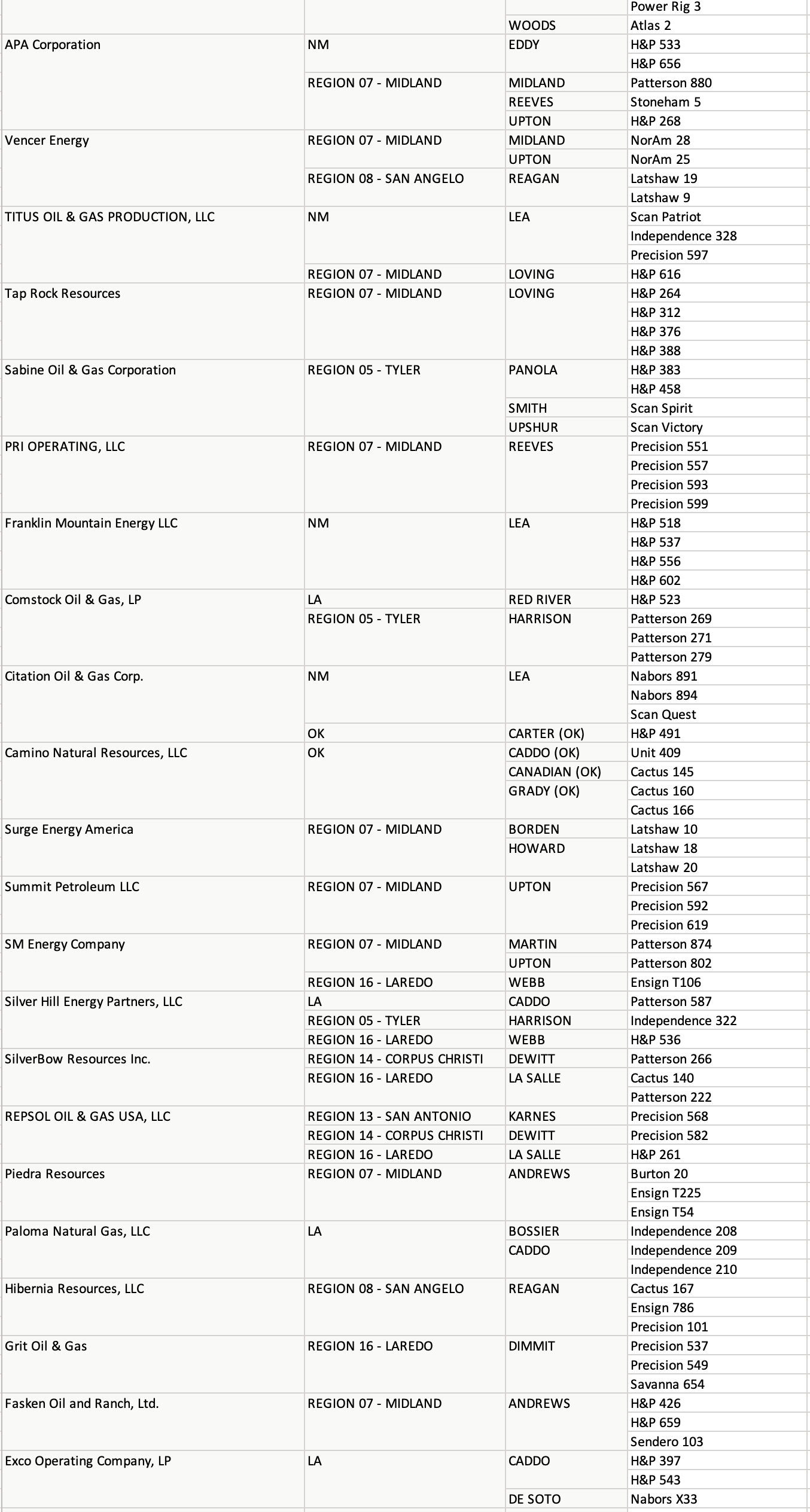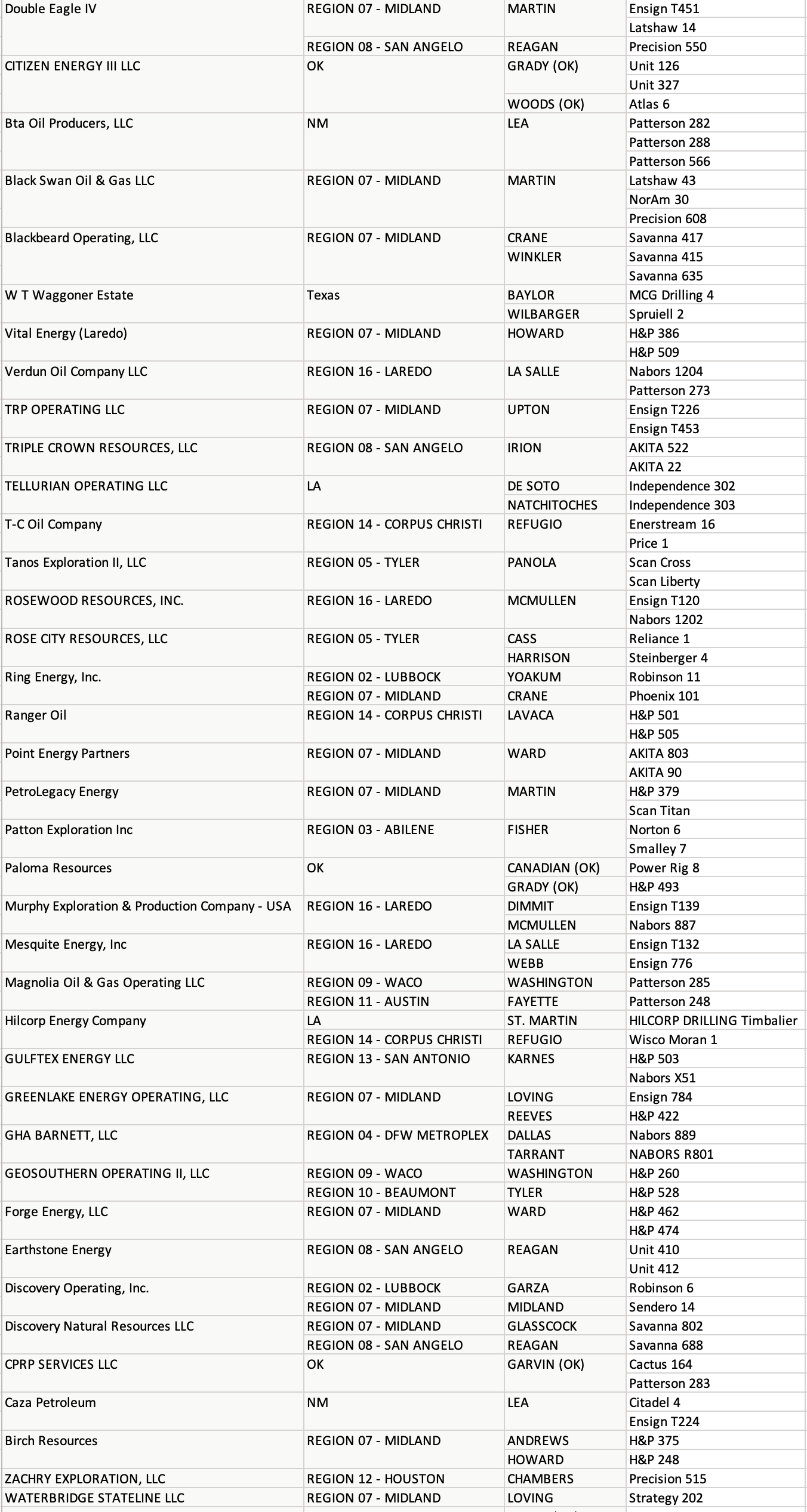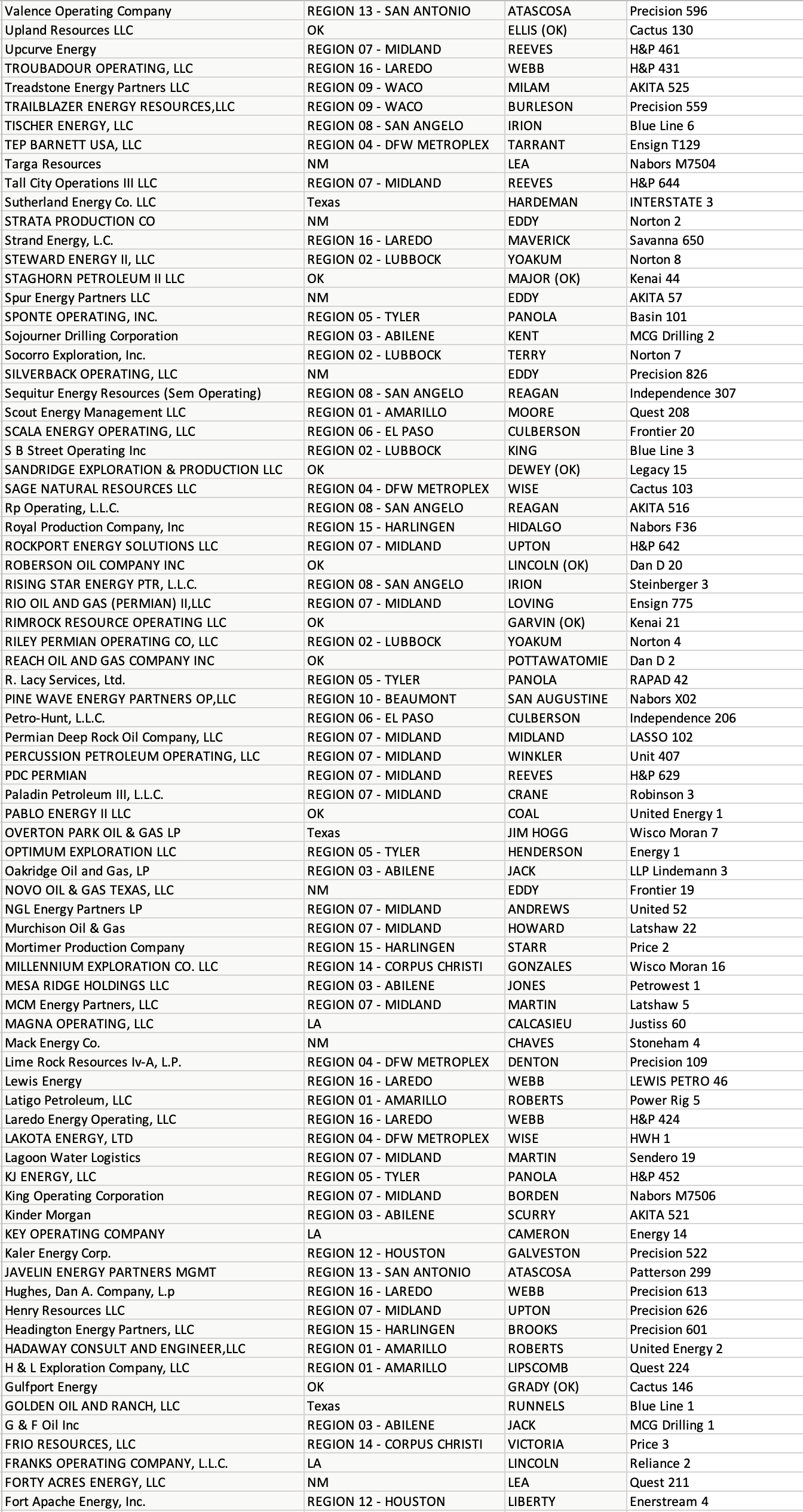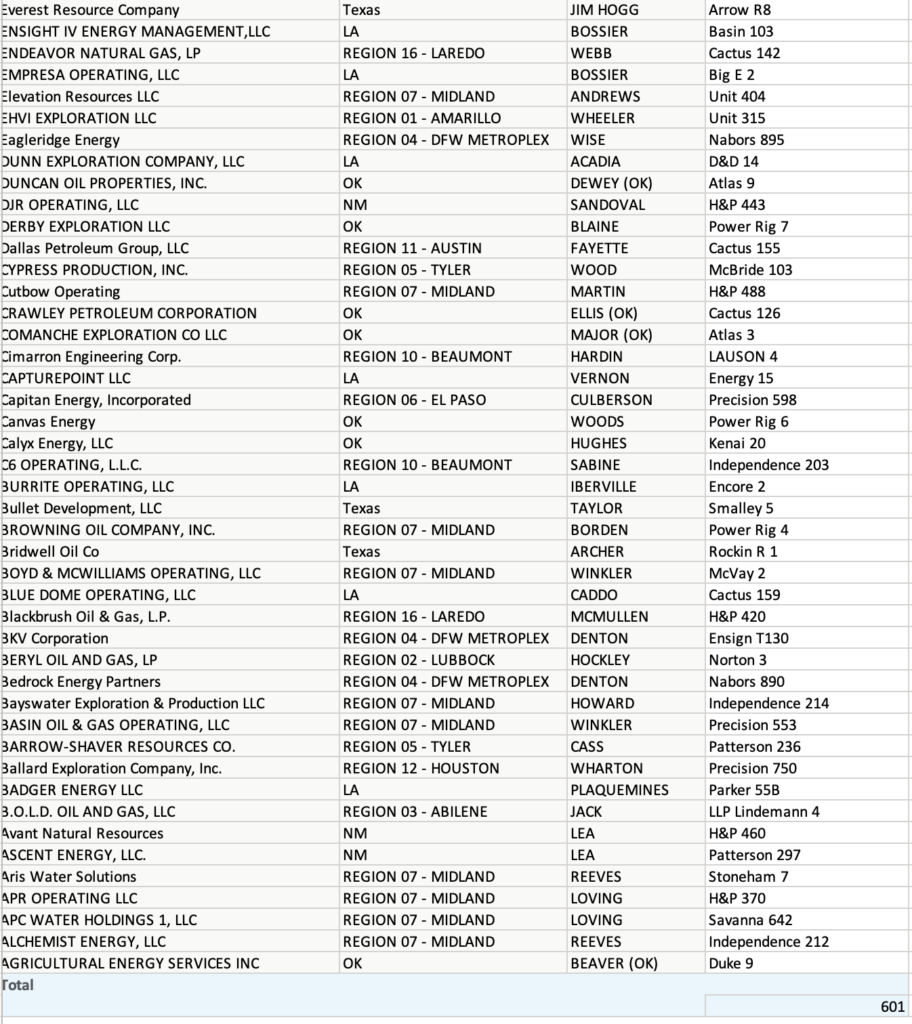 ---
Oil Gas Service Companies Marketing Resources