Project Summary of Upcoming Pipeline & Facility Projects in Texas
Texas oil & gas pipeline and facility project permits last 7 days report dated Sept 21, 2022 is tracking number 32 Oil & Gas and Mid Stream Operators that had 77 pipeline and facilities approved permits.
Top Oil & Gas Operators approved for a facility permits include; Olipdp Ii, LLC (15), JAVELIN ENERGY PARTNERS MGMT (13), WildFire Energy LLC (5)
Top Counties approved for a facility permits include; POLK (9), ATASCOSA (8), FRIO 5 (9)
Top Oil & Gas Operators approved for a pipeline permits include; AMPLIFY ENERGY
---
Texas pipeline and facility project Download
---
Permit Details
Texas Pipeline Projects
Pipeline permits include gathering or transport pipelines of a liquid, gas or oil through a system of pipes. In addition to these main types of pipelines, there are also four other sub-categories of pipelines: Gathering Lines, Feeder Lines, Transmission Pipelines and Distribution Pipelines. The permits represent all types of pipelines. Source Texas pipeline and facility project permits Sept 21, 2022
Texas T4 Pipeline Permits

Texas Pipeline Construction Permits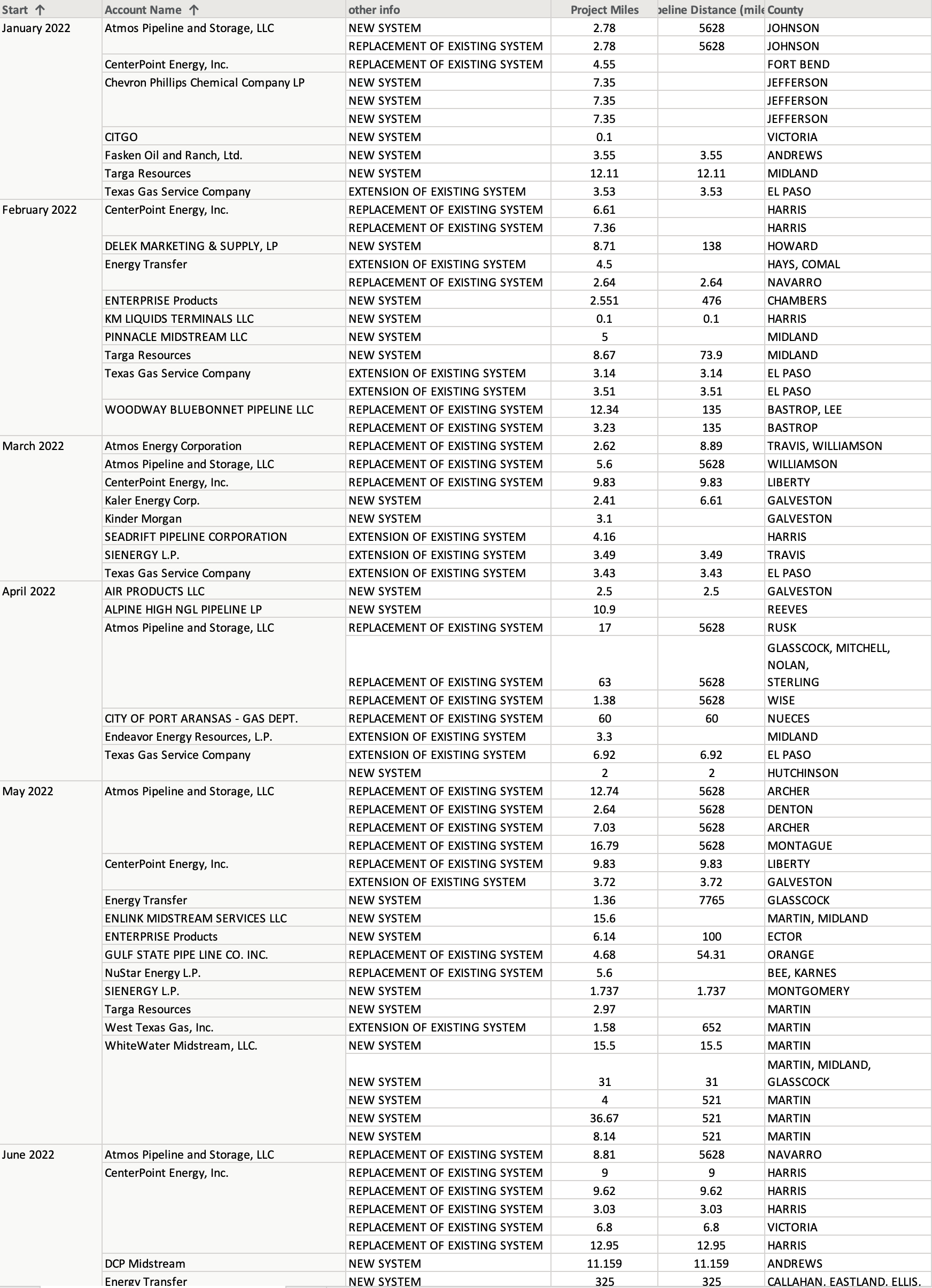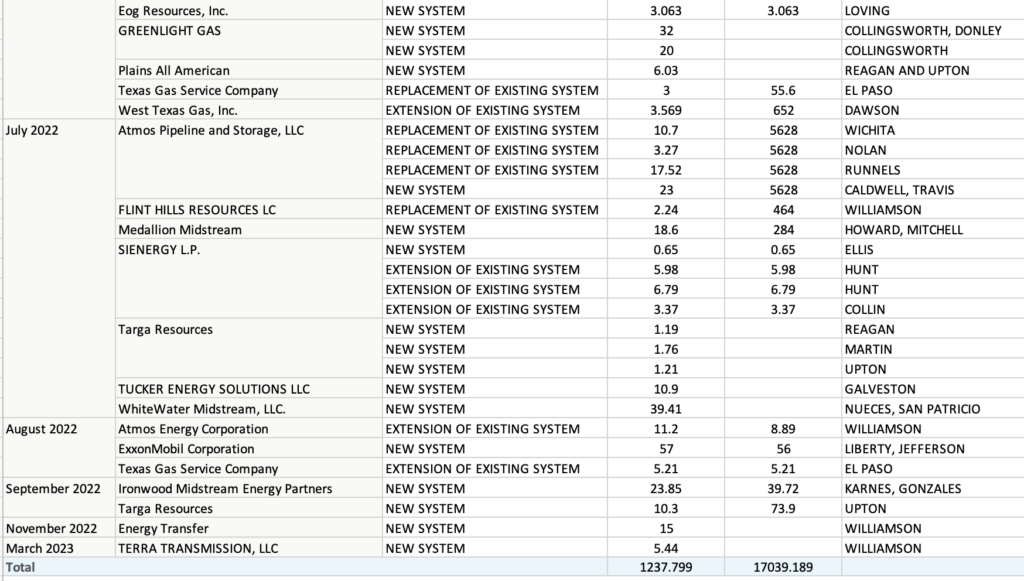 Texas Oil & Gas Facility Permits
Facilities are a system of vessels, piping, valves, tanks and other equipment that are used to gather, process, measure, store or dispose of petroleum, natural gas or water. … The upstream facility network includes equipment for the handling of oil, natural gas, natural gas liquids, and water.  Source Texas pipeline and facility project permits Sept 21, 2022
We have 3 types of permits related to construction of new facilities the Permit Type is related to the stage of the project.
Notify New – Prior to construction, a notification with basic information must be submitted.
Initial -Ninety days after submitting the Initial Project Notification, a more detailed registration for the standard permit is required. This could be related to existing plant maintenance
Revision – Permit approved with a revision to the permit. This could be related to existing plant maintenance
Facility Projects New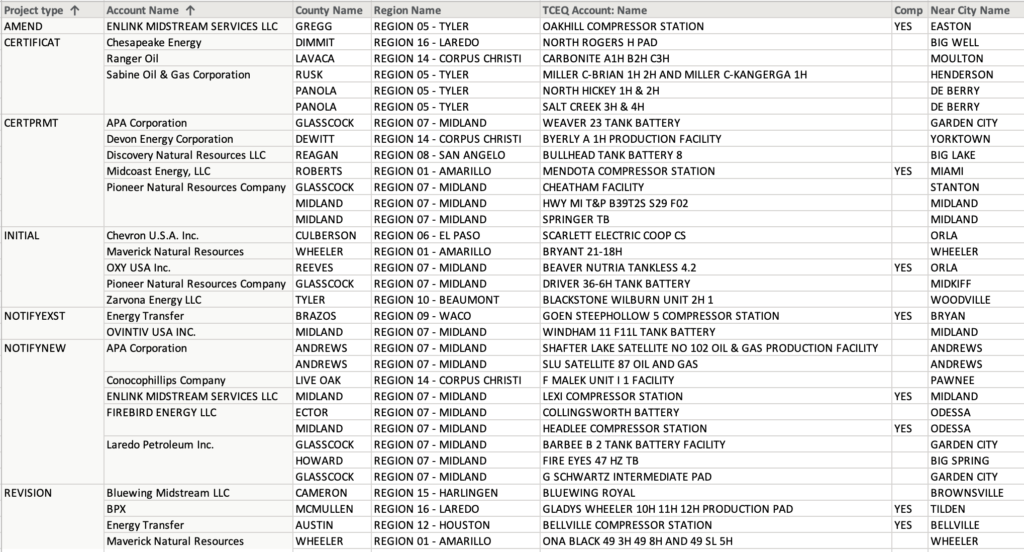 Facility Maintenance

Facility Ownership Change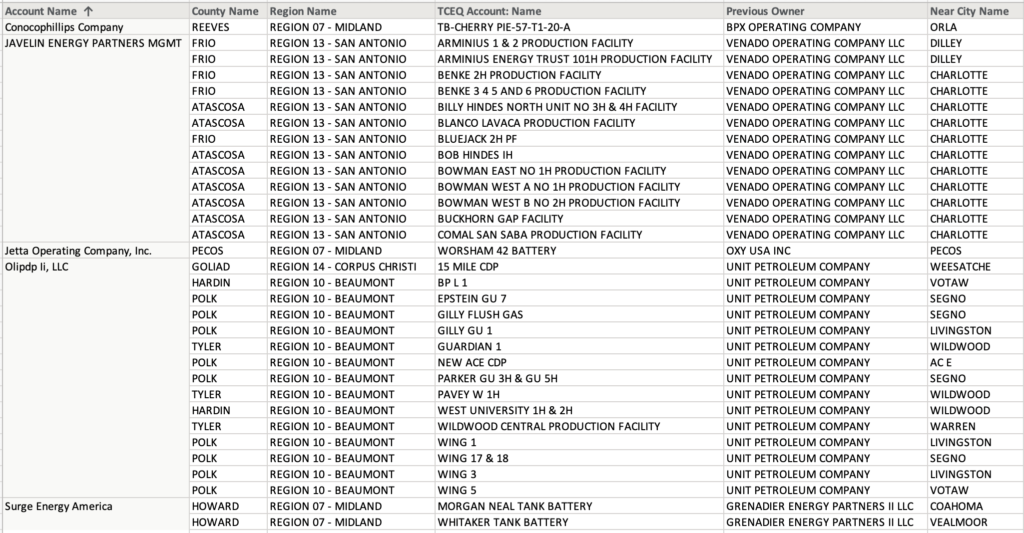 ---
Facility and Pipeline Project Details
Facility Projects
APA Corporation – Three New Permits – West Texas 
Apache has been operating in the Permian Basin of Texas and New Mexico since the 1990s. The area has played a significant role in the company's long-term strategy, offering both conventional and unconventional opportunities. As of Dec. 31, 2021, the company has nearly 6,000 wells covering a gross acreage position of 3.8 million acres with exposure to numerous plays primarily located in the Midland Basin, the Central Basin Platform/Northwest Shelf and the Delaware Basin. The company has estimated proved reserves of 616 MMboe, representing 67% of its worldwide proved reserves. In 2021, the U.S. total production was 83.7 MMboe or 59% of total production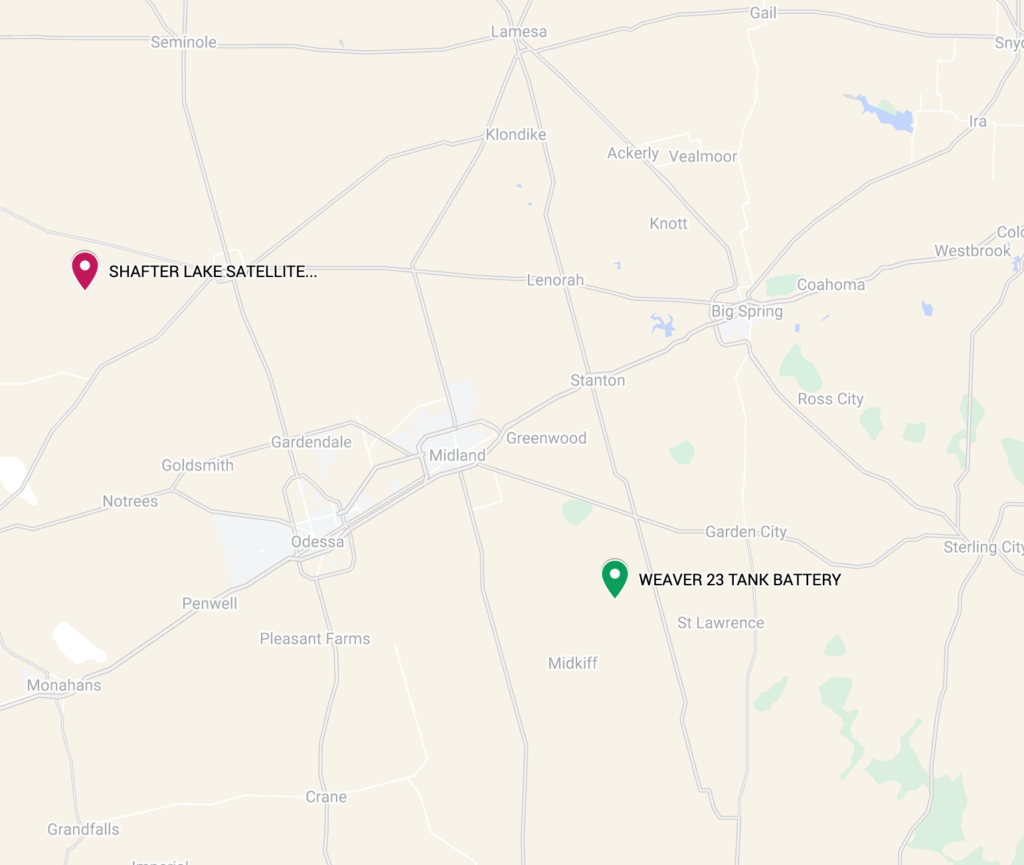 FIREBIRD ENERGY LLC – Two Permits Approved West Texas
FireBird Energy LLC is a Fort Worth, Texas based upstream oil and gas company focused on the acquisition and responsible development of assets in the Midland Basin. With a strong long-term commitment from its ownership and an innovative and experienced management team in place in both its Fort Worth and Midland offices, FireBird is well positioned to aggressively target and execute on further strategic acquisition opportunities and to develop its properties in a fiscally and socially responsible manner for the benefit of all of its stakeholders. FireBird made a significant acquisition of producing properties in the western Midland Basin at the time of its founding and presently operates over 450 vertical and horizontal wells in the Basin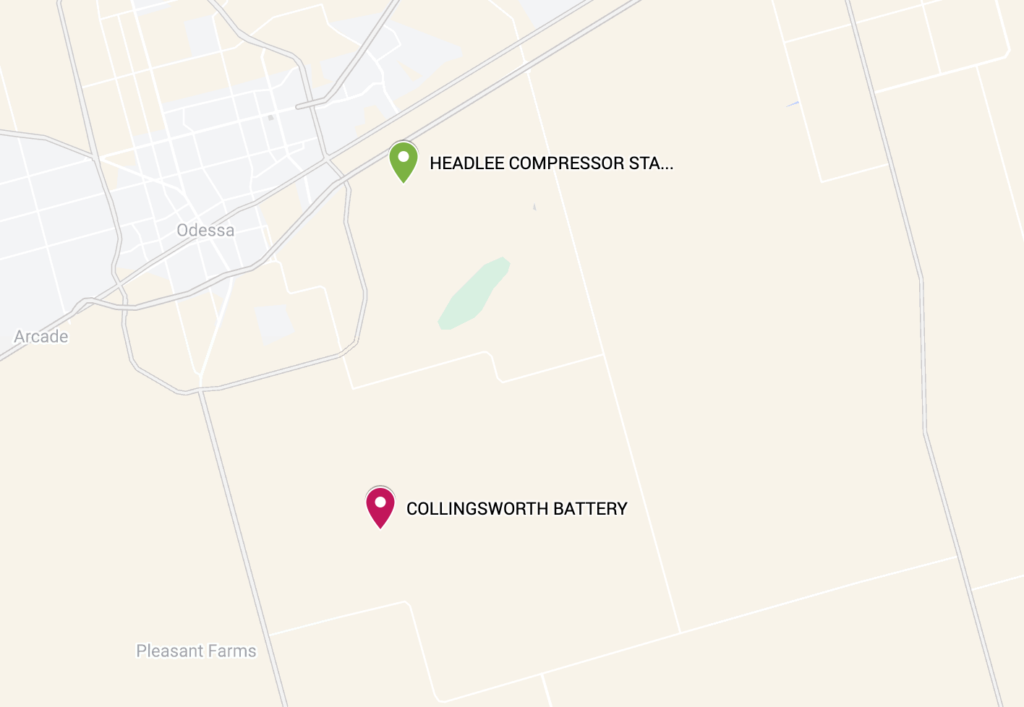 ZARVONA ENERGY LLC – BLACKSTONE WILBURN UNIT 2H 1 – TYLER
Zarvona Energy ("Zarvona") is a privately held, independent oil and gas company headquartered in Houston, Texas and founded in 2010 by Kathryn S. MacAskie. Zarvona focuses on acquiring and enhancing existing onshore oil and gas fields within the United States though disciplined operations management, development drilling, and enhanced recovery projects. The company currently operates producing fields in Texas, Oklahoma, and Louisiana.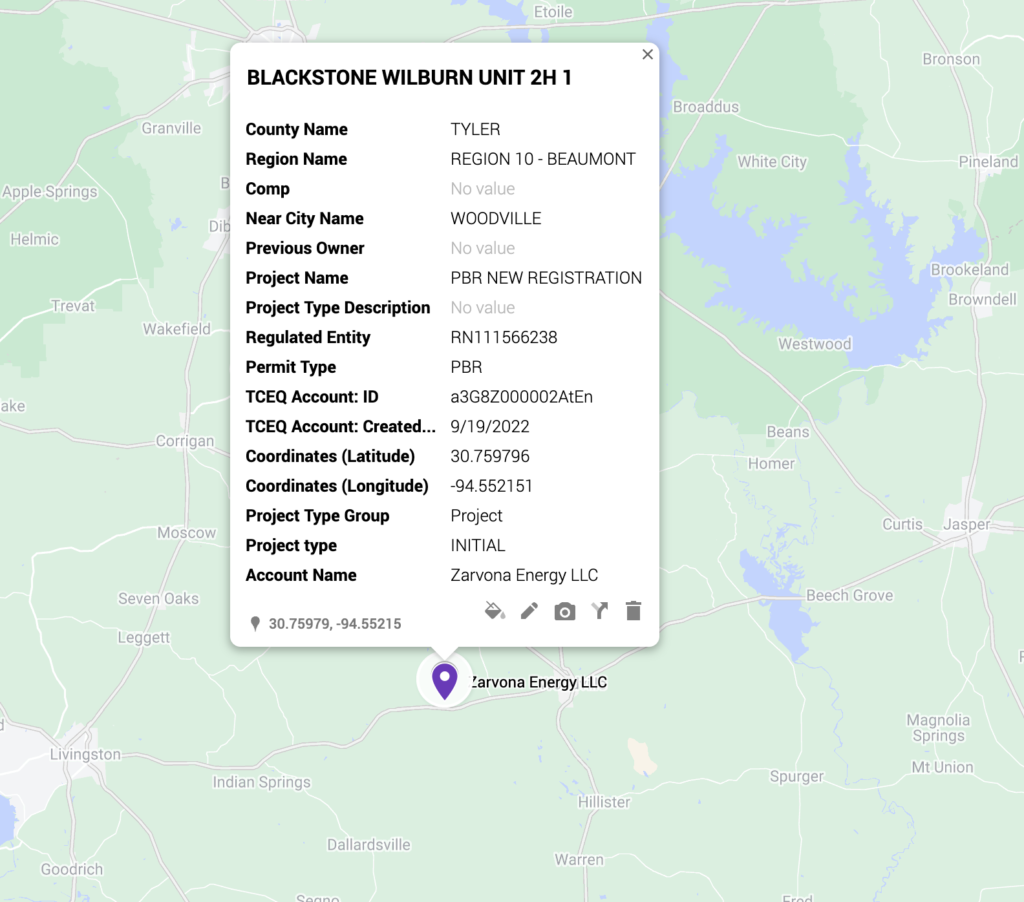 Maverick Natural Resources – BRYANT 21-18H – WHEELER
Maverick is an oil and gas company focused on delivering value through best-in-class operations and aggregating high-quality producing assets. We empower our people to embrace technology, drive efficiency and take action. We will succeed while demonstrating an unwavering commitment to safety, trust and respect.
Maverick's oil and gas properties are characterized by mature, stable production with proved reserve life indices averaging more than ten years. Many of Maverick's fields have exceptionally long production histories, and some fields date back to the 1800s.
Maverick operates its properties through its wholly owned subsidiaries, Unbridled Resources and Breitburn Operating, and produces hydrocarbons from onshore basins throughout the United States.
Western Anadarko Basin Assets Formerly Known and Managed as FourPoint Energy are Renamed and Merged into new Maverick Natural Resources Subsidiary Unbridled Resources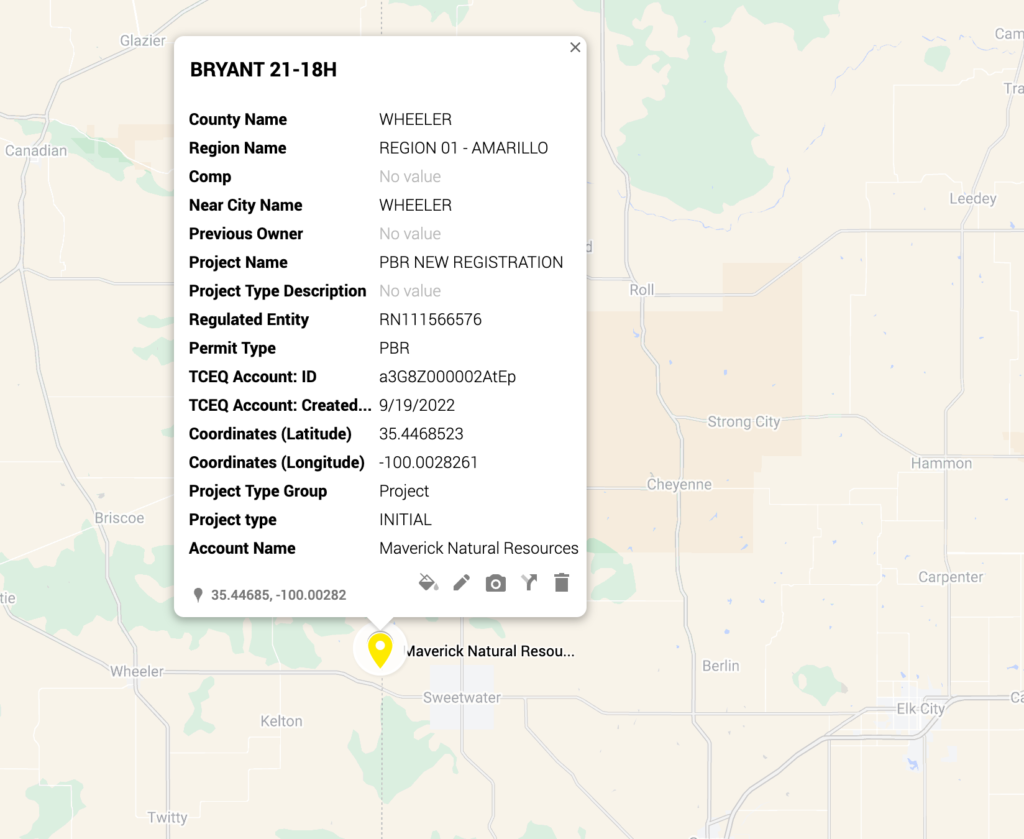 ---
Pipeline Projects
AMPLIFY ENERGY OPERATING LLC – Permit #T10396- 84 miles of New Pipeline – RUSK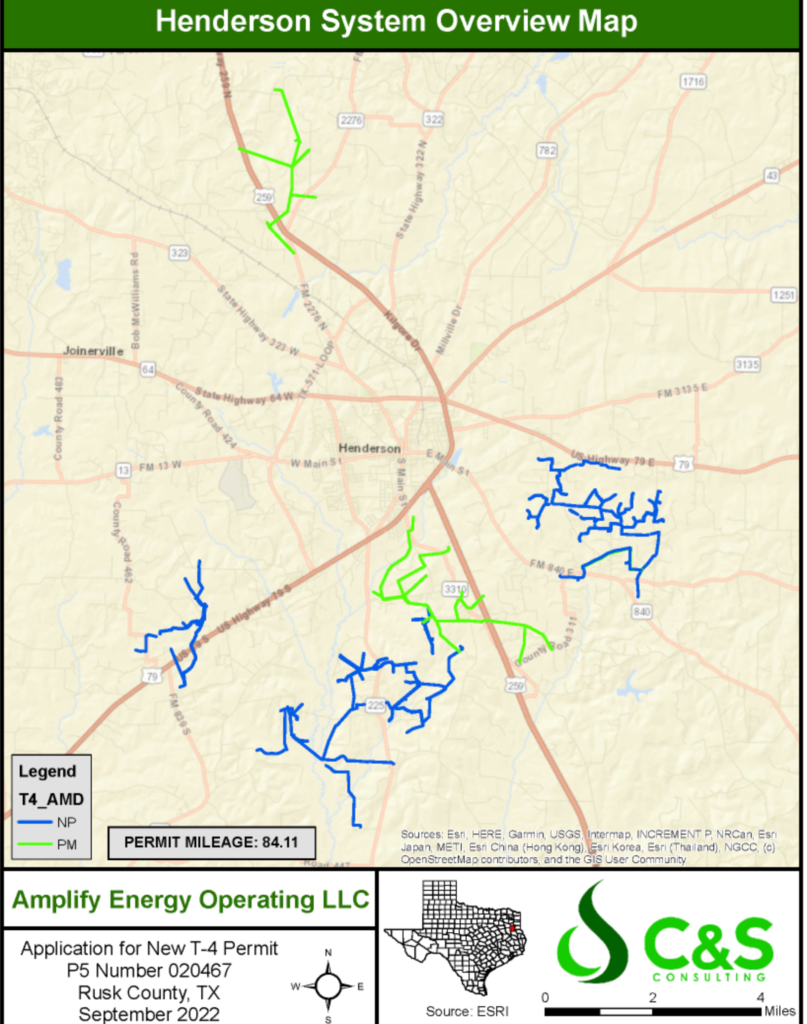 ---
Magnolia Oil – Two Pipeline Permits – Washington County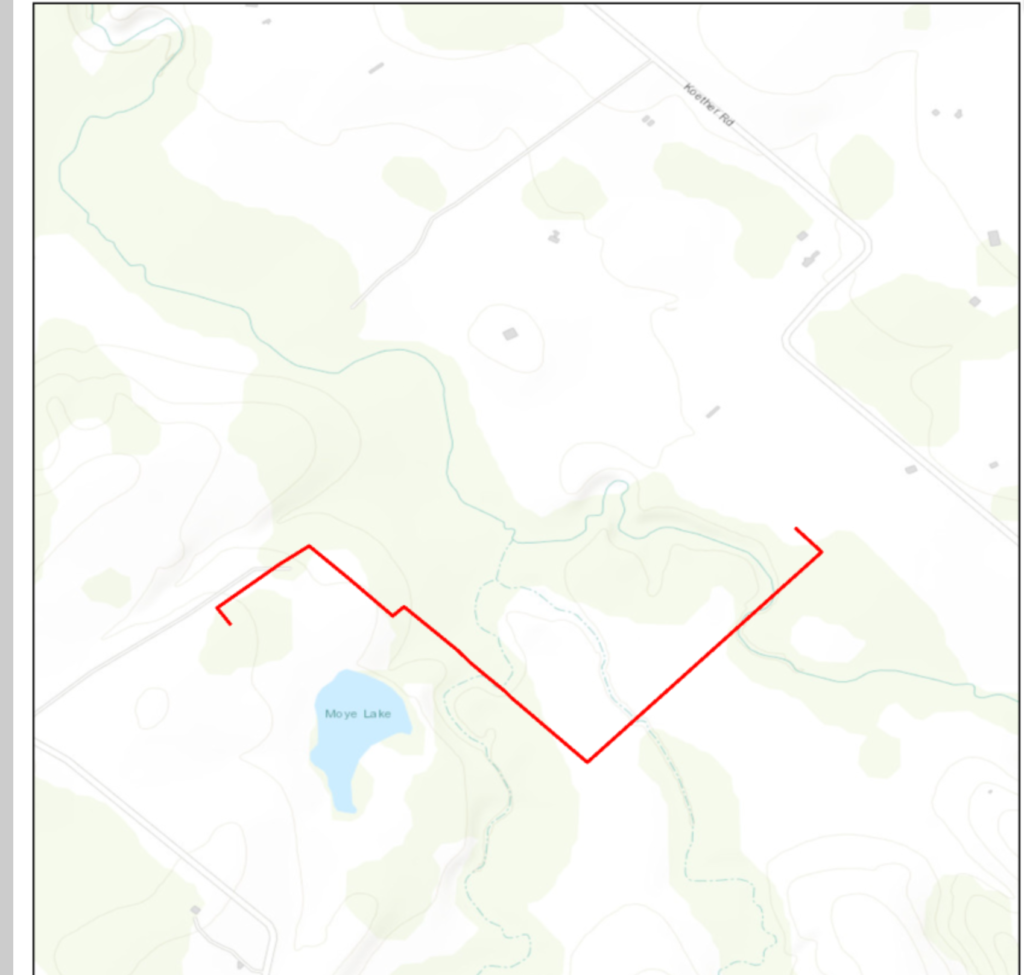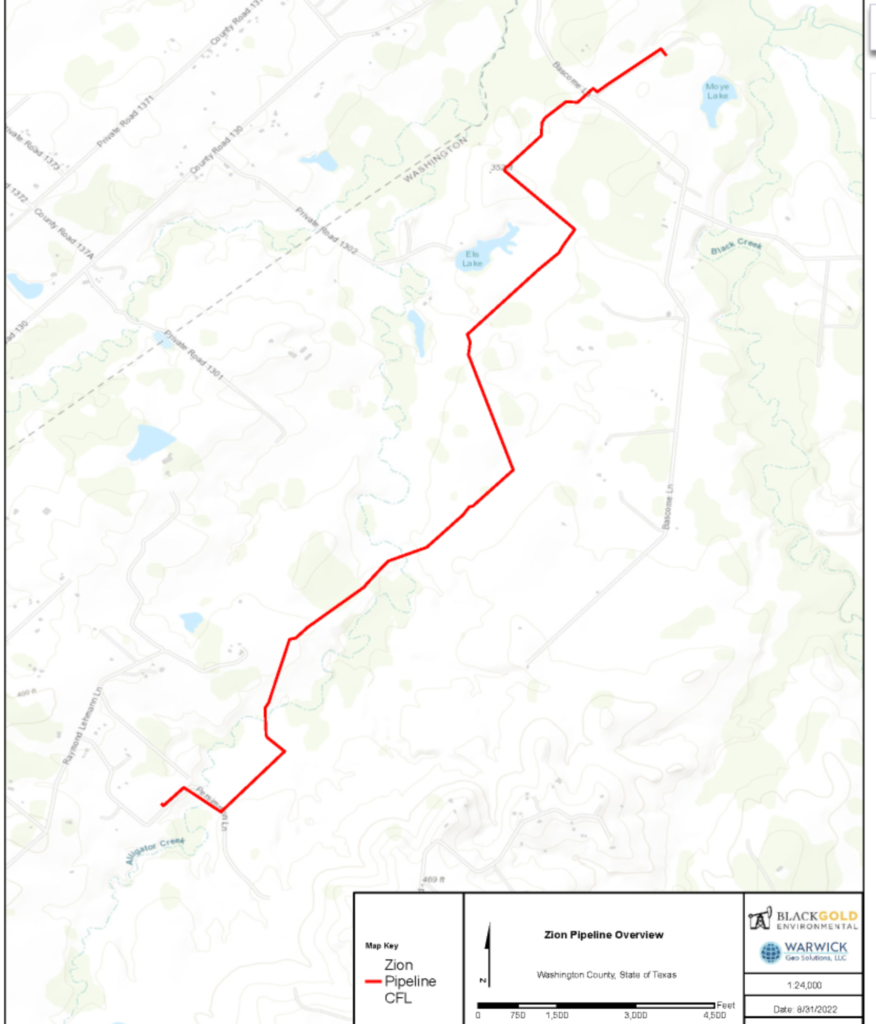 ---
SM ENERGY COMPANY – Permit #T10397 – 3 Miles – WEBB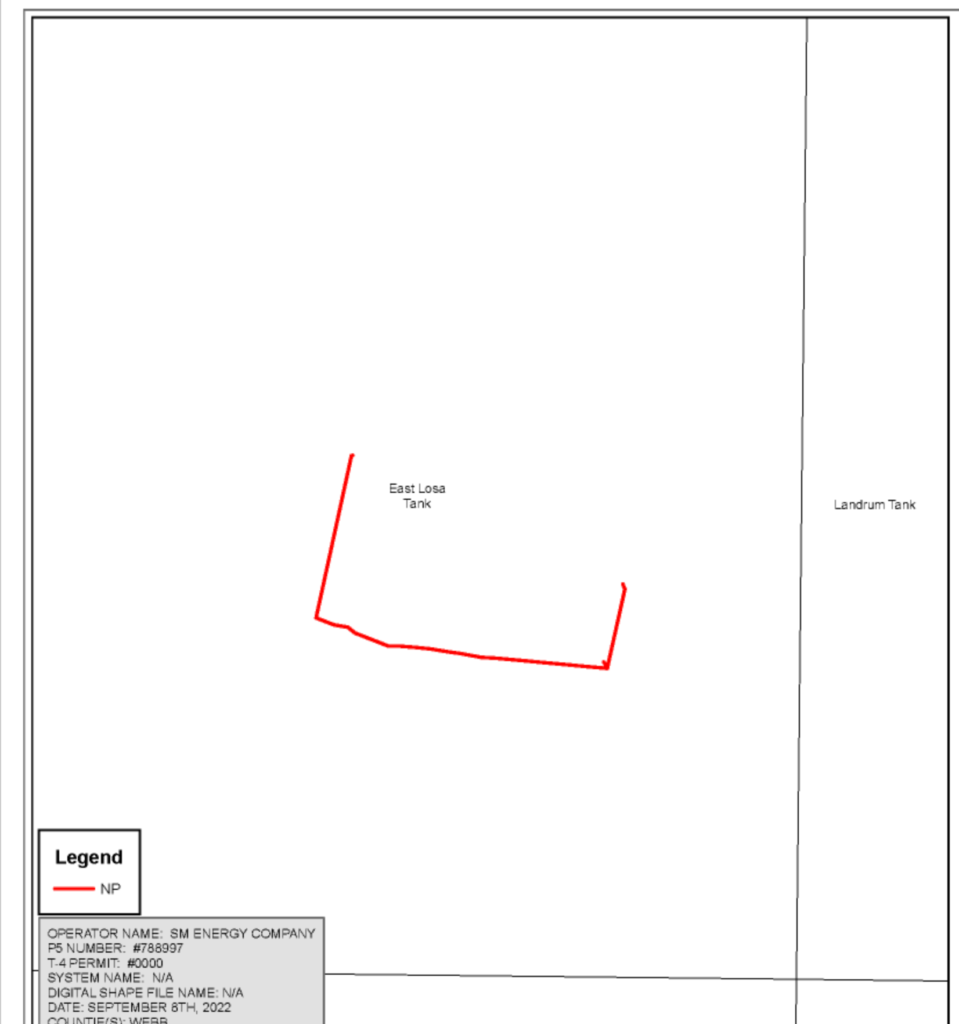 .
---
Oilgasleads.com Texas Pipeline & Facility Projects