Project Summary of Upcoming Pipeline & Facility Projects in Texas
Texas oil & gas pipeline and facility project permits last 7 days report dated Sept 28, 2022 is tracking number 32 Oil & Gas and Mid Stream Operators that had 106 pipeline and facilities approved permits.
Top Oil & Gas Operators approved for a facility permits include; Laredo Petroleum Inc.(55), Ring Energy, Inc.(5), OXY USA Inc. (4)
Top Counties approved for a facility permits include; GLASSCOCK (31), REAGAN (21), LOVING (6)
Top Oil & Gas Operators approved for a pipeline permits include; Trinity
---
Texas pipeline and facility project Download
---
Permit Details
Texas Pipeline Projects
Pipeline permits include gathering or transport pipelines of a liquid, gas or oil through a system of pipes. In addition to these main types of pipelines, there are also four other sub-categories of pipelines: Gathering Lines, Feeder Lines, Transmission Pipelines and Distribution Pipelines. The permits represent all types of pipelines. Source Texas pipeline and facility project permits Sept 28, 2022
Texas T4 Pipeline Permits

Texas Pipeline Construction Permits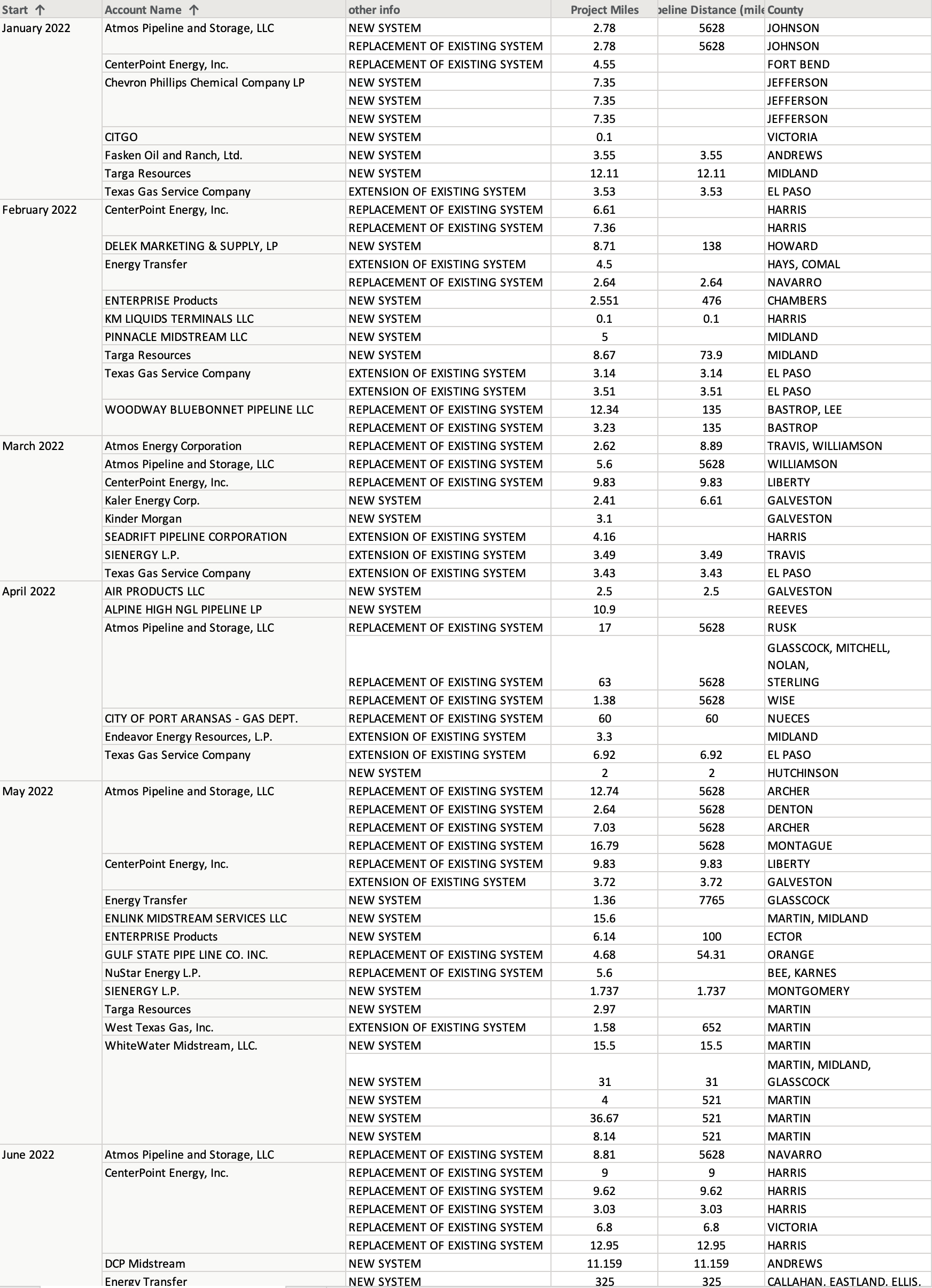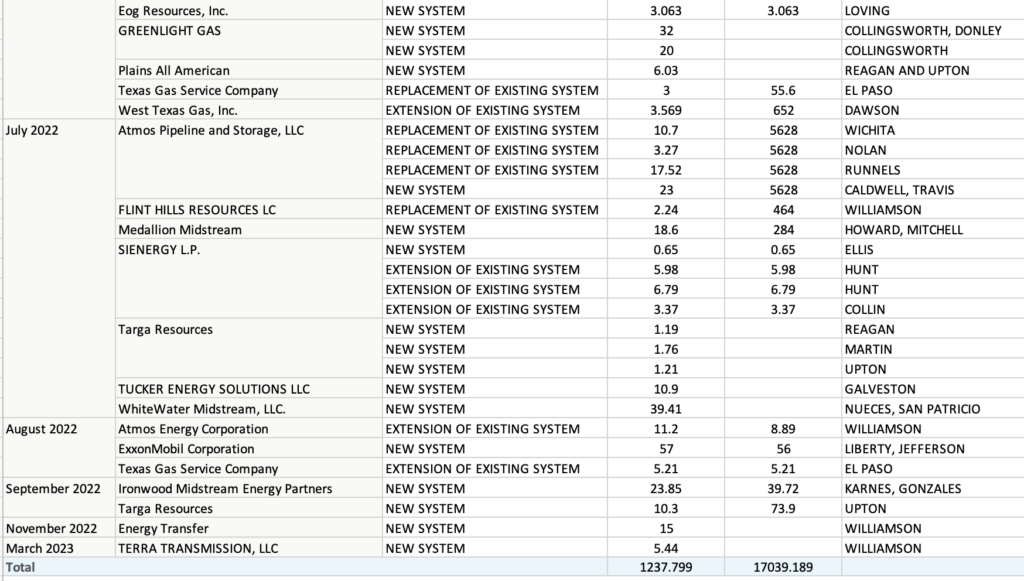 Texas Oil & Gas Facility Permits
Facilities are a system of vessels, piping, valves, tanks and other equipment that are used to gather, process, measure, store or dispose of petroleum, natural gas or water. … The upstream facility network includes equipment for the handling of oil, natural gas, natural gas liquids, and water.  Source Texas pipeline and facility project permits Sept 28, 2022
We have 3 types of permits related to construction of new facilities the Permit Type is related to the stage of the project.
Notify New – Prior to construction, a notification with basic information must be submitted.
Initial -Ninety days after submitting the Initial Project Notification, a more detailed registration for the standard permit is required. This could be related to existing plant maintenance
Revision – Permit approved with a revision to the permit. This could be related to existing plant maintenance
Facility Projects New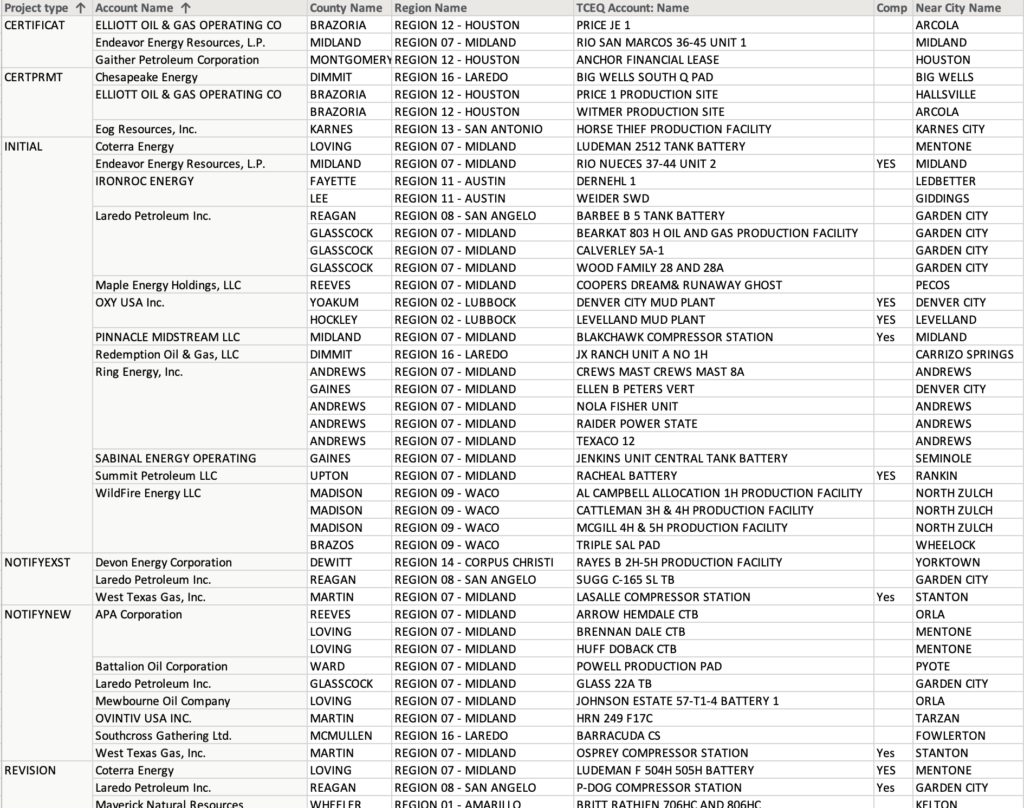 Facility Maintenance

Facility Ownership Change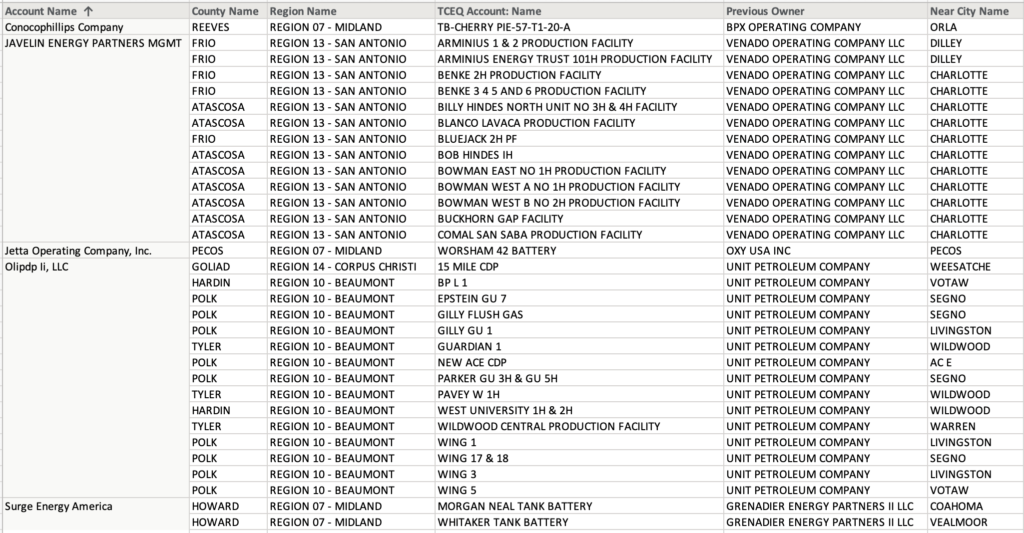 ---
Facility and Pipeline Project Details
Facility Projects
APA Corporation – Three New Permits – West Texas
During its second quarter earnings call, APA Corp., parent company of Apache Corp., announced it has made a $505 million – total cost at closing of $555 million – acquisition of Delaware Basin properties, primarily in Loving and Reeves counties during the quarter.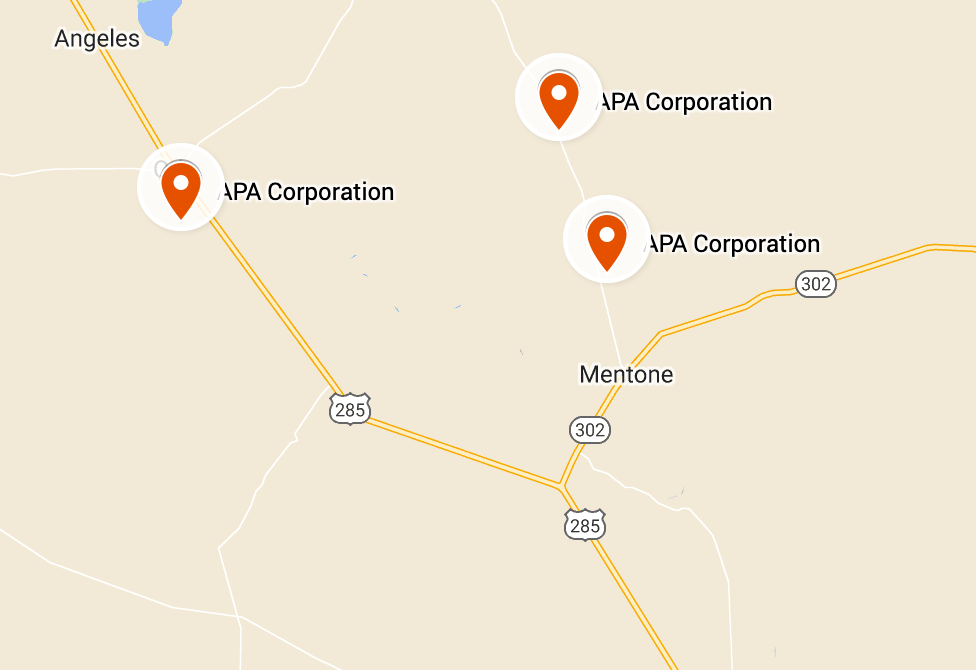 Wtg North Permian Midstream LLC – OSPREY COMPRESSOR STATION – MARTIN
With a deep understanding the utility of natural gas, natural gas utility West Texas Gas distributes more than 25 billion cu. ft. of natural gas, propane, and other petroleum products to more than 25,000 residential, commercial, agricultural, and governmental customers in Texas and Oklahoma Panhandle region. The company, the fourth-largest investor-owned public utility in Texas, also operates retail gasoline stations and convenience stores and has gas gathering, production, transmission, and marketing operations. West Texas Gas is 100%-owned by CEO J. L. Davis.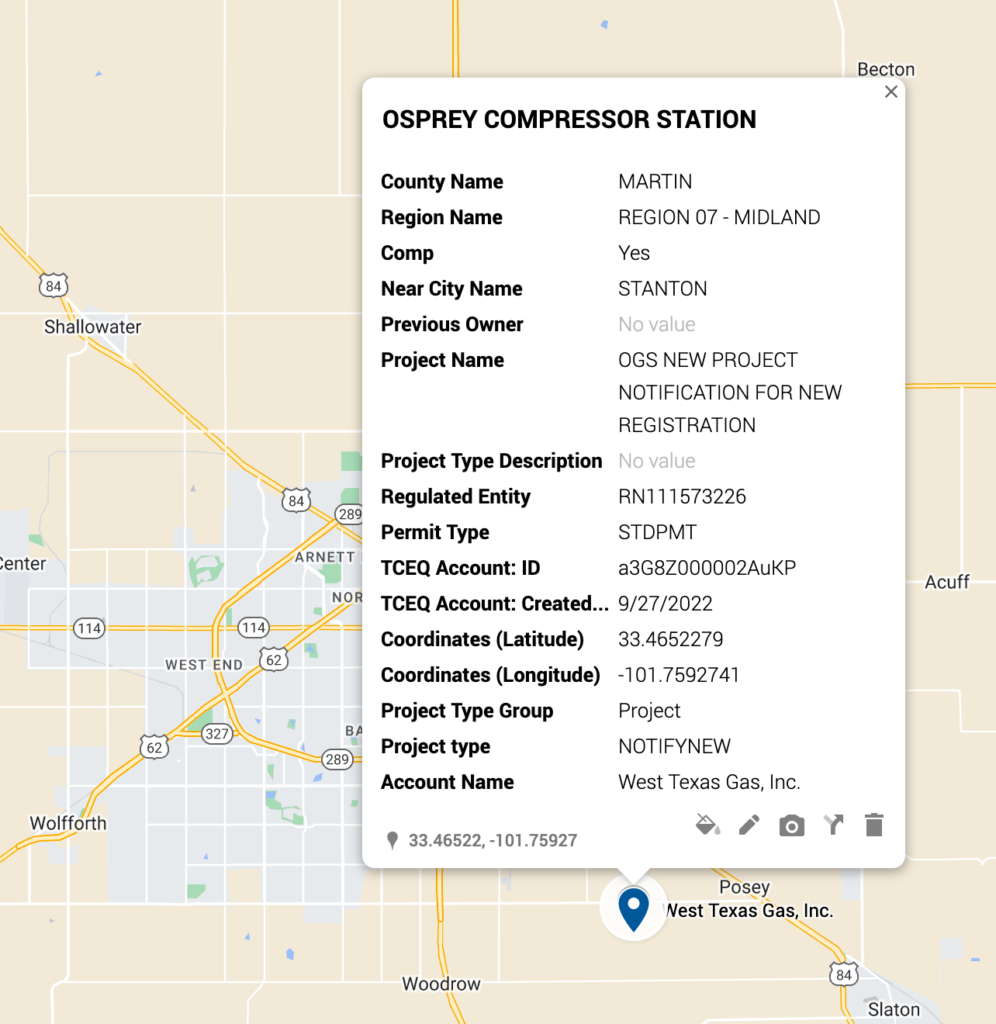 Mewbourne Oil Company – JOHNSON ESTATE 57-T1-4 BATTERY 1 – LOVING
Total hydrocarbon production in the Permian Delaware Basin, the top-producing play in the Permian, will hit a record 5.7 million barrels of oil equivalent per day average in 2022, according to Rystad Energy research.
Spurred on by high oil prices and appealing well economics, total production is set to grow by around 990,000 boepd, almost half of which – 433,000 boepd – is new oil production.
Investments in the basin are also expected to jump, surging more than 40 percent from 2021 levels to reach $25.7 billion this year. A significant contributor to this growth is the majors – ExxonMobil, Chevron, BP, and ConocoPhillips – who last year cut Permian Delaware investments by 33 percent vs. 2020.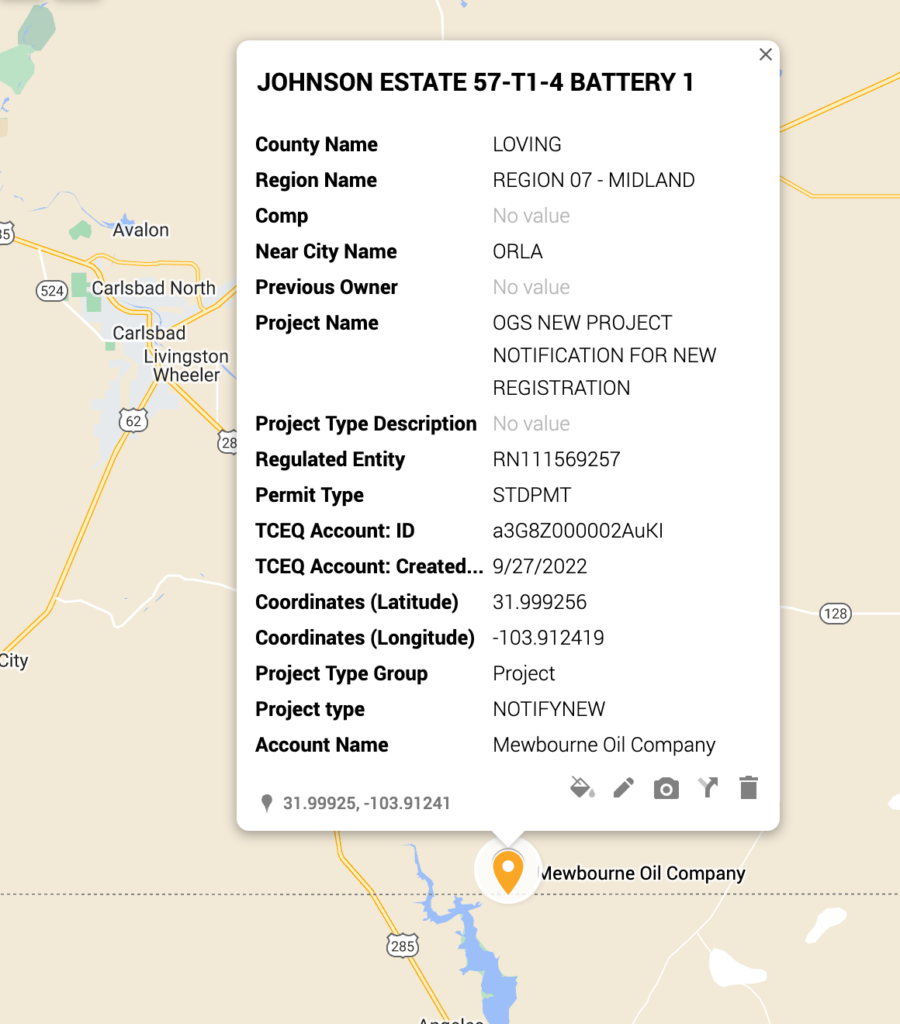 Battalion Oil Corporation – POWELL PRODUCTION PAD – WARD
Battalion Oil is an independent energy company focused on the acquisition, production, exploration and development of liquids-rich assets in the Delaware Basin.
We operate on a proven strategy applied in prior, successful ventures.
We have an experienced staff and use the most advanced technology, enabling us to make informed and effective business decisions.
Ovintiv Usa Inc. – Ovintiv Usa Inc. – MARTIN
Permian production averaged 116 MBOE/d (79% liquids) in the second quarter. The Company averaged three gross rigs, drilled 16 net wells, and had 11 net wells turned in line (TIL).
The Company plans to spend $650 to $700 million in the basin in 2022.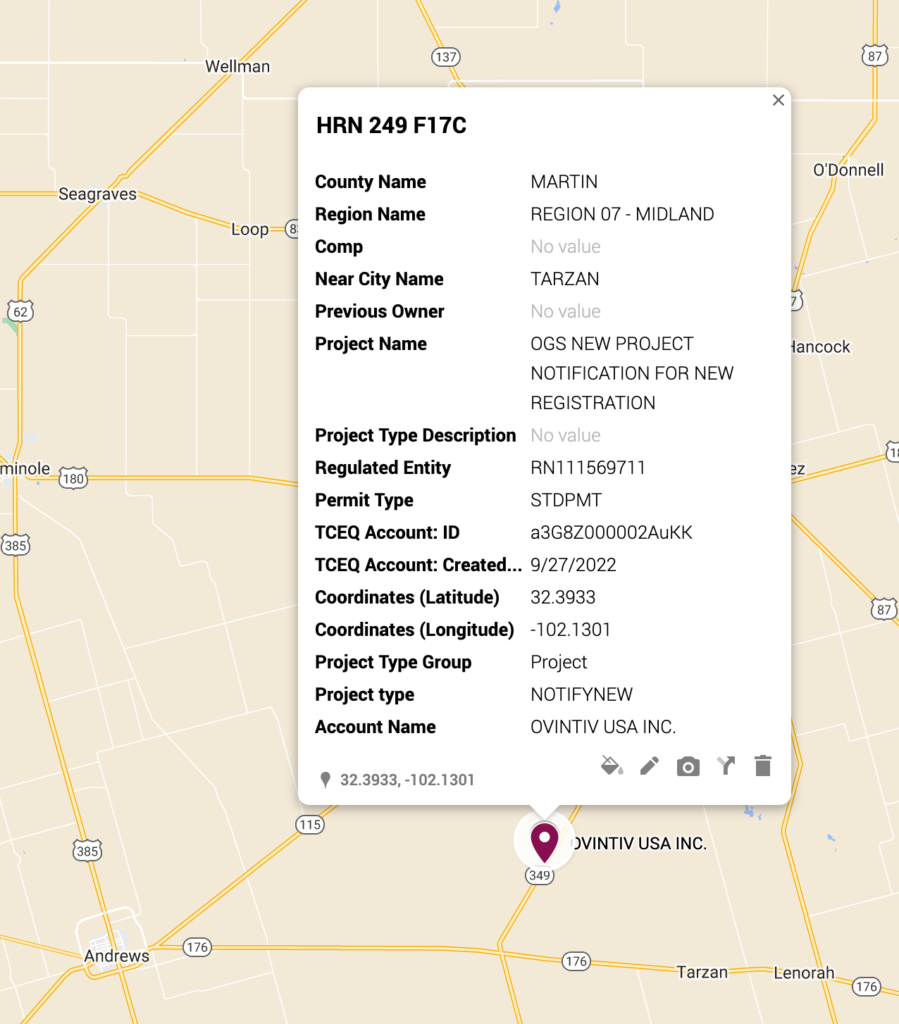 ---
Pipeline Projects
MAGNOLIA OIL & GAS OPERATING LLC – Permit #10400 – 1 miles of New Pipeline – DE WITT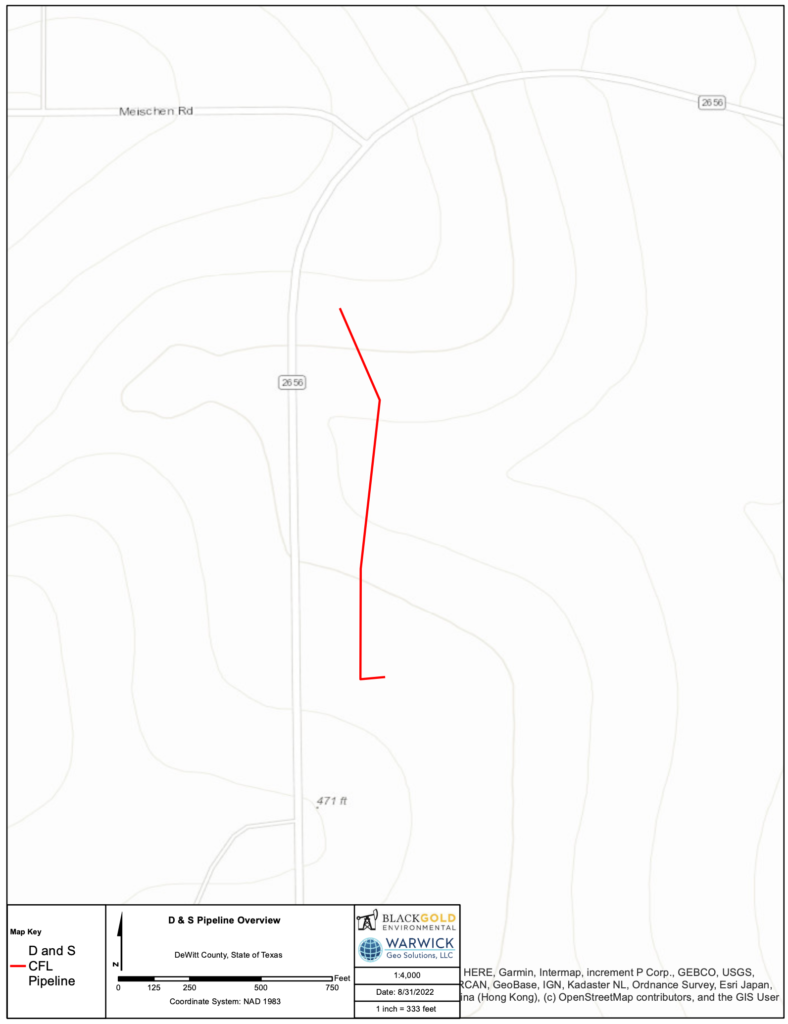 ---
MORIAH OPERATING,LLC – Permit#10399 – FISHER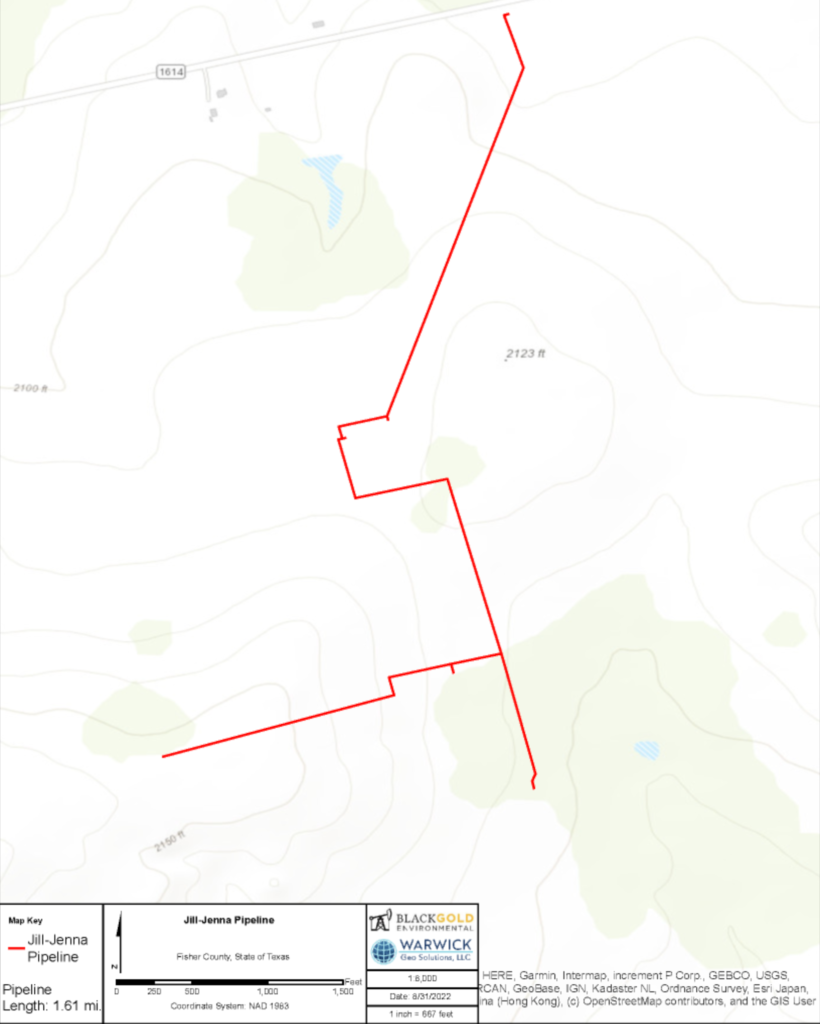 ---
TRINITY OPERATING (USG), LLC – Permit #T09693 – 3 Miles – ATASCOSA, DIMMIT, FRIO, LA SALLE, MCMULLEN, WILSON, ZAVALA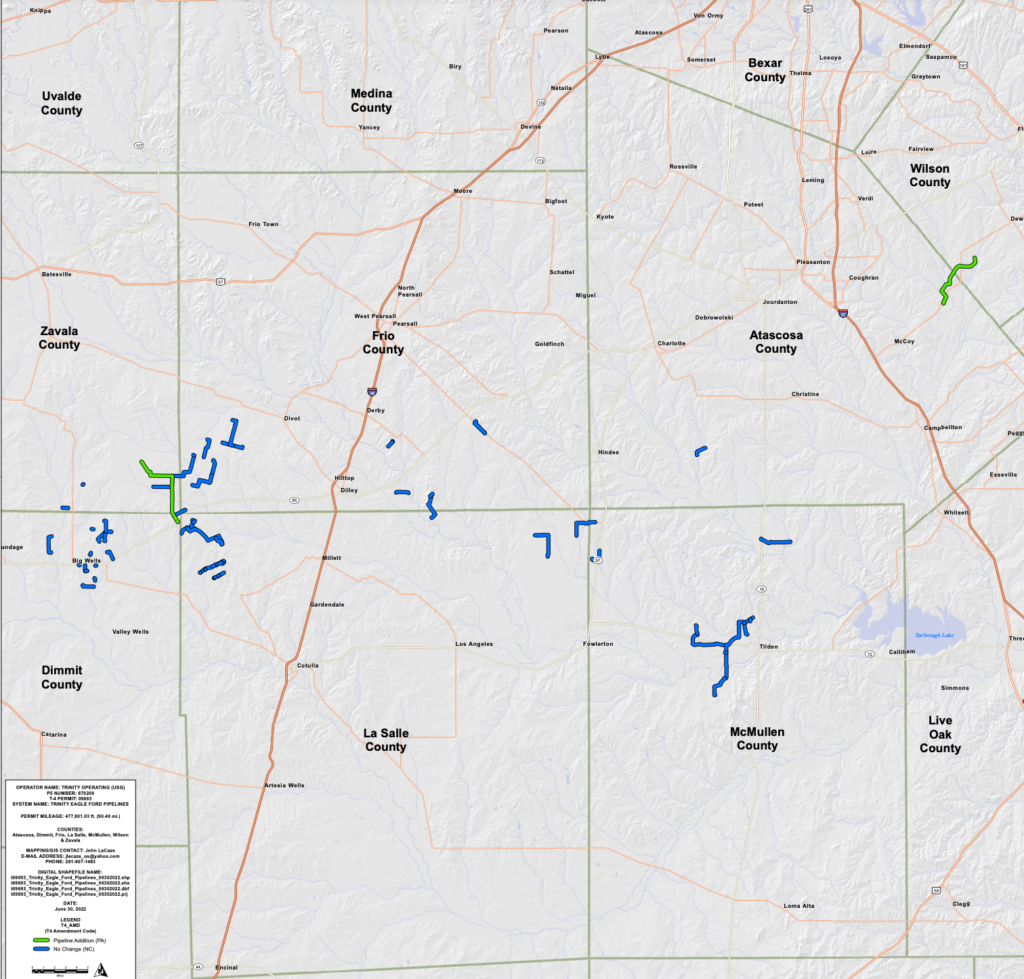 .
---
Oilgasleads.com Texas Pipeline & Facility Projects