Project Summary of Upcoming Pipeline & Facility Projects in Texas
Texas oil & gas pipeline and facility project permits last 7 days report dated Sept 14, 2022 is tracking number 33 Oil & Gas and Mid Stream Operators that had 108 pipeline and facilities approved permits.
Top Oil & Gas Operators approved for a facility permits include; JAVELIN ENERGY (28), TEP BARNETT (8), Laredo Petroleum Inc. (7)
Top Counties approved for a facility permits include; PARKER (16), TARRANT (12), ATASCOSA (9)
Top Oil & Gas Operators approved for a pipeline permits include; Titus Oil
---
Texas pipeline and facility project Download
---
Permit Details
Texas Pipeline Projects
Pipeline permits include gathering or transport pipelines of a liquid, gas or oil through a system of pipes. In addition to these main types of pipelines, there are also four other sub-categories of pipelines: Gathering Lines, Feeder Lines, Transmission Pipelines and Distribution Pipelines. The permits represent all types of pipelines. Source Texas pipeline and facility project permits Sept 14, 2022
Texas T4 Pipeline Permits

Texas Pipeline Construction Permits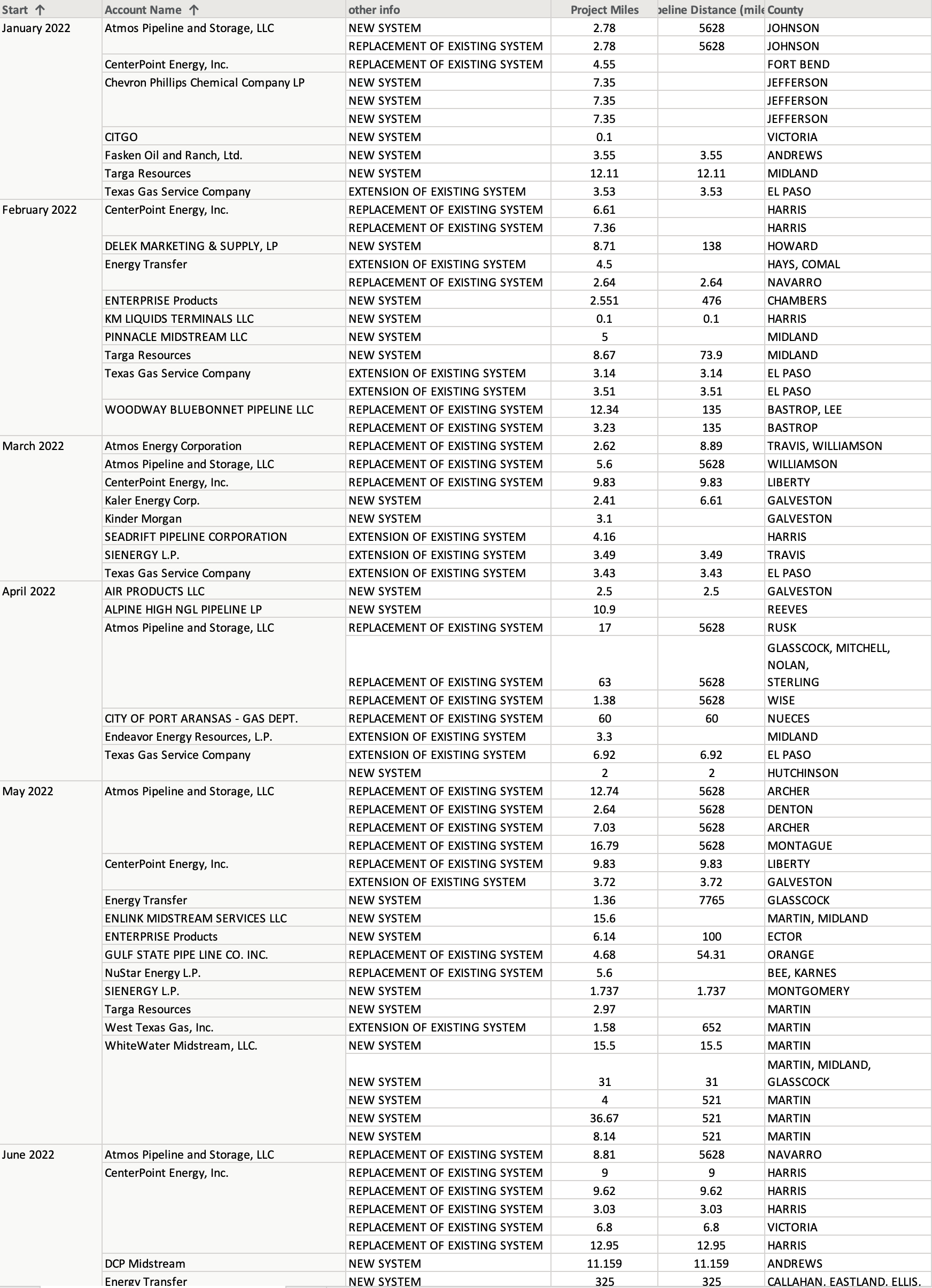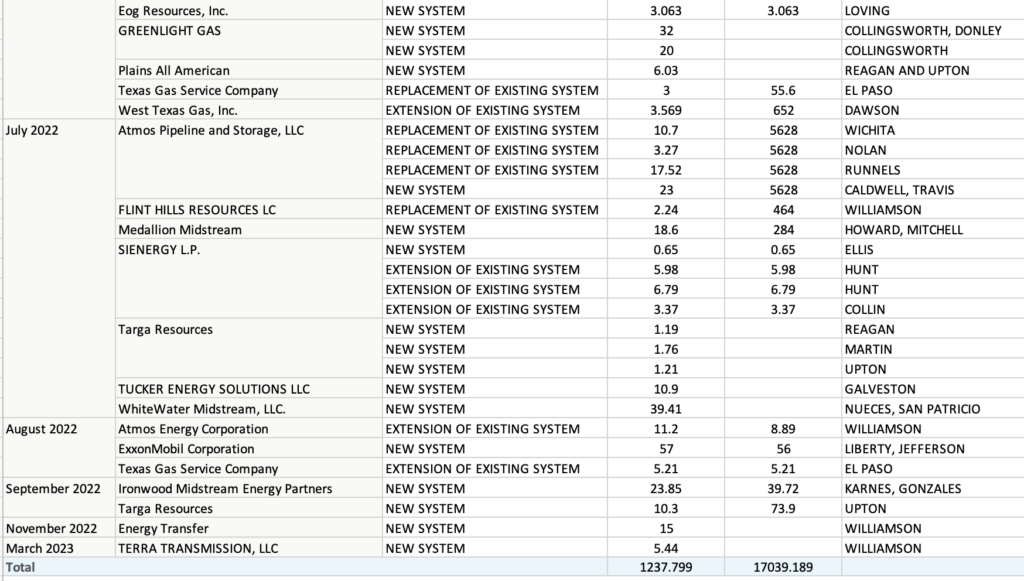 Texas Oil & Gas Facility Permits
Facilities are a system of vessels, piping, valves, tanks and other equipment that are used to gather, process, measure, store or dispose of petroleum, natural gas or water. … The upstream facility network includes equipment for the handling of oil, natural gas, natural gas liquids, and water.  Source Texas pipeline and facility project permits Sept 14, 2022
We have 3 types of permits related to construction of new facilities the Permit Type is related to the stage of the project.
Notify New – Prior to construction, a notification with basic information must be submitted.
Initial -Ninety days after submitting the Initial Project Notification, a more detailed registration for the standard permit is required. This could be related to existing plant maintenance
Revision – Permit approved with a revision to the permit. This could be related to existing plant maintenance
Facility Projects New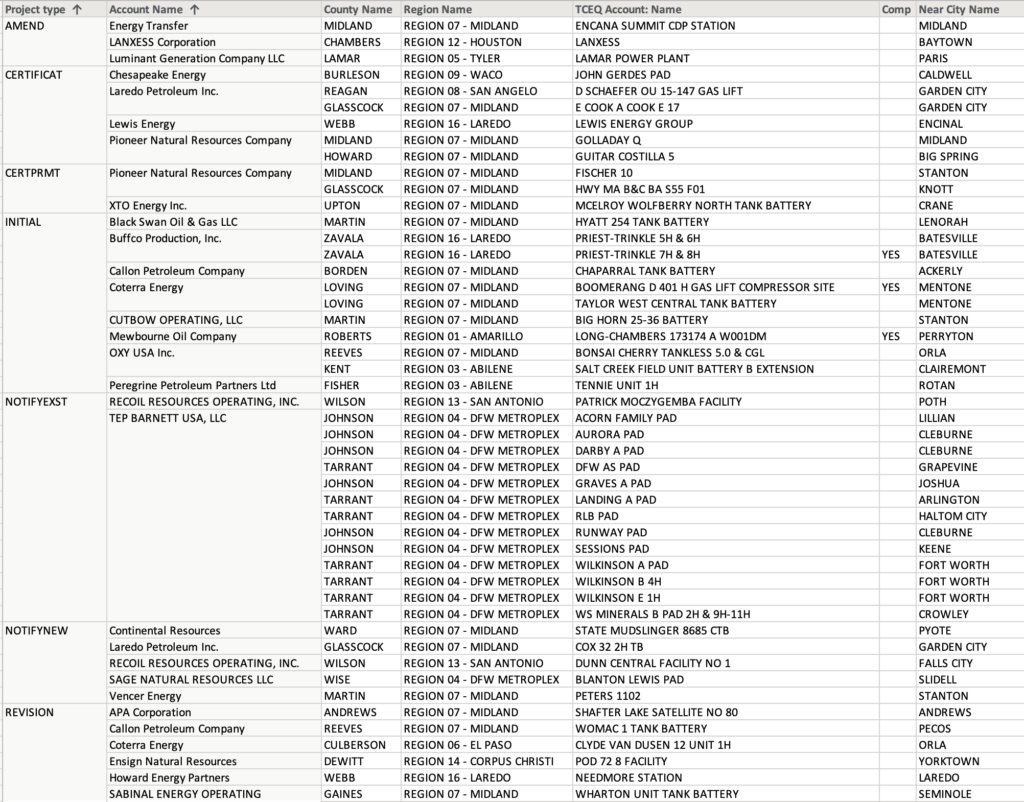 Facility Maintenance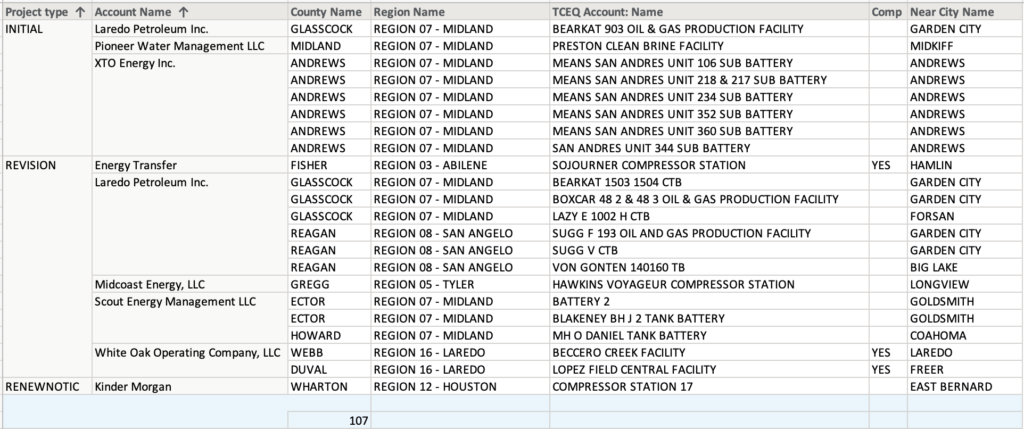 Facility Ownership Change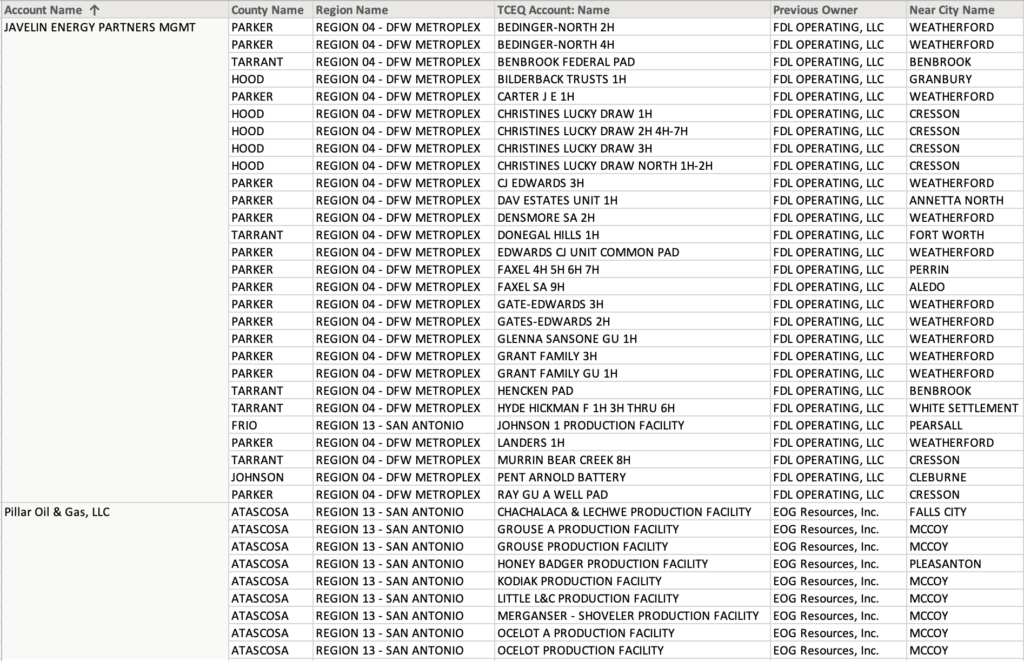 ---
Facility and Pipeline Project Details
Facility Projects
Buffco Production, Inc. – PRIEST-TRINKLE 7H & 8H – ZAVALA
Beginning in late 2020 through mid-2021, Buffco Production, Inc. reached several milestones in the Eagleford to further add to the company's exciting history. In this time Buffco drilled the three longest laterals in company history: the Priest-Trinkle #1H, #2H, and #3H, all of which being Eagleford wells of roughly 12,000' lateral length in Zavala County, Texas. Once completed, these wells achieved another company milestone; the three largest IP wells Buffco has ever drilled, each averaging roughly 800 BOPD. Beginning in 2011, Buffco has drilled a total of 23 horizontal Eagleford wells through 4Q21 in its core Eagleford asset and will continue these successes with additional development of multiple PUDs in the area for years to come.  Map of wells drilled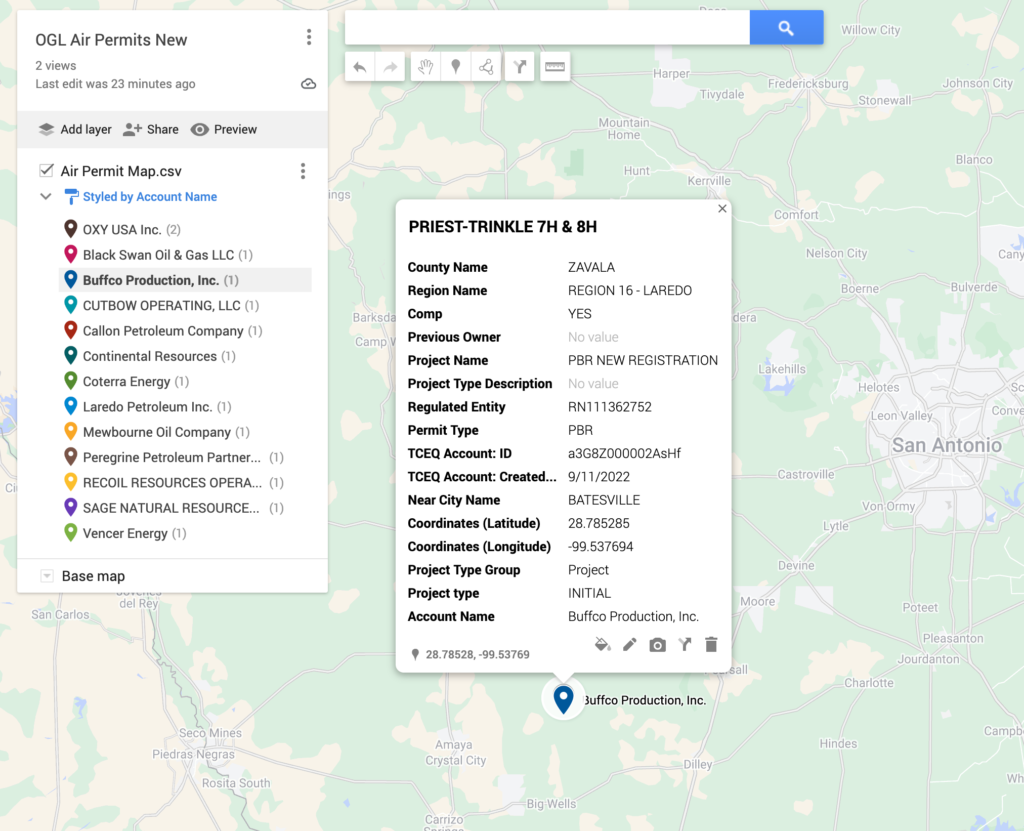 COG Operating LLC – BOOMERANG D 401 H GAS LIFT COMPRESSOR SITE – LOVING
Gas Lift. A gas lift compressor injects gas in to an oil well to aerate the crude oil, increasing production [5]. The gas is introduced from the surface into the tubing-casing annulus and introduced into the tubing at the desired depth.
Coterra Energy Inc. ("Coterra" or the "Company") (NYSE: COG) today announced the successful completion of the combination of Cabot Oil & Gas Corporation ("Cabot") and Cimarex Energy Co. ("Cimarex"), creating a premier, diversified energy company with a strong free cash flow profile, well positioned to deliver superior and sustainable returns to shareholders through commodity cycles.
Map of Wells Drilled Since 2020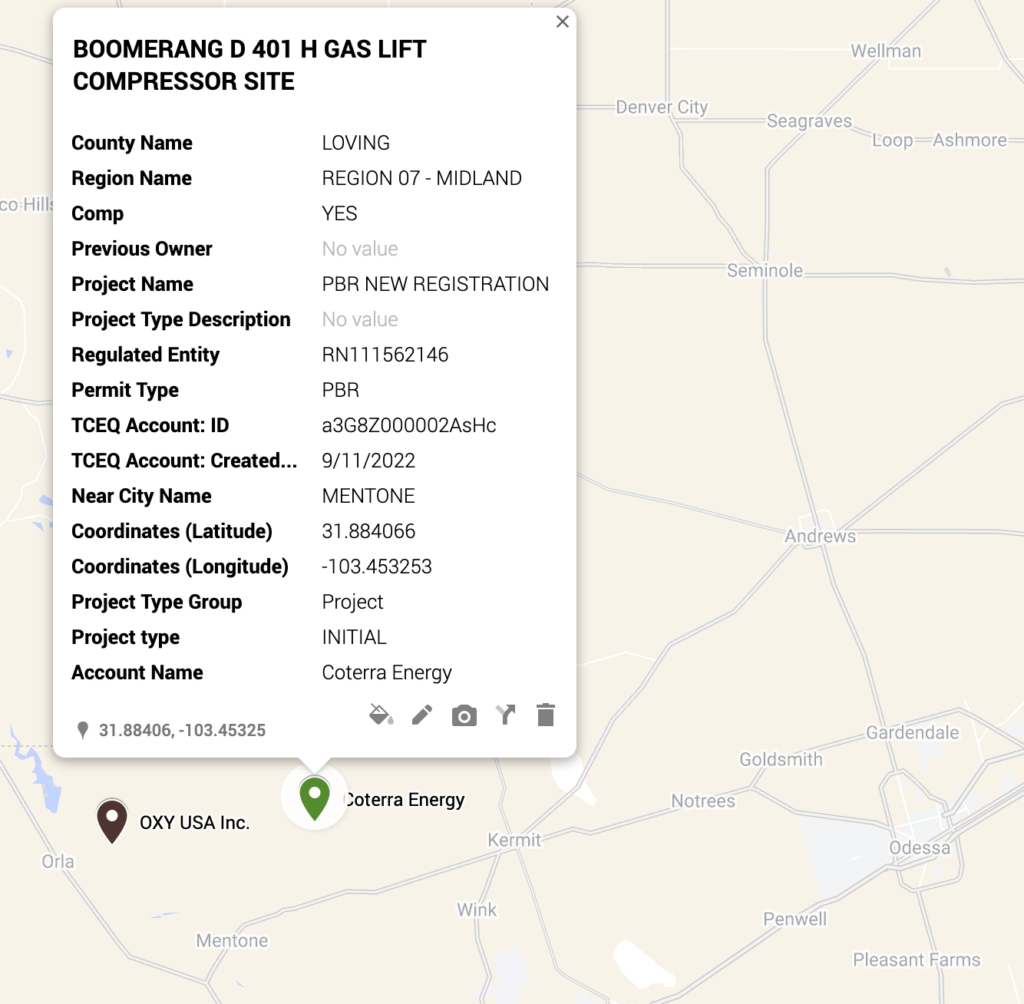 Mewbourne Oil Company – LONG-CHAMBERS 173174 A W001DM – ROBERTS
The company maintains exploration offices in Amarillo, Texas, Midland, Texas and Oklahoma City, Oklahoma. The Amarillo office is involved in exploration and developmental activities in the Northeastern Texas Panhandle. The Midland office is involved in exploration and developmental activities for the West Texas and Southeastern New Mexico areas, while the Oklahoma City office provides the same functions for the Western Oklahoma area. The staff at these three offices is composed primarily of geologists and land management. Map of wells drilled since 2020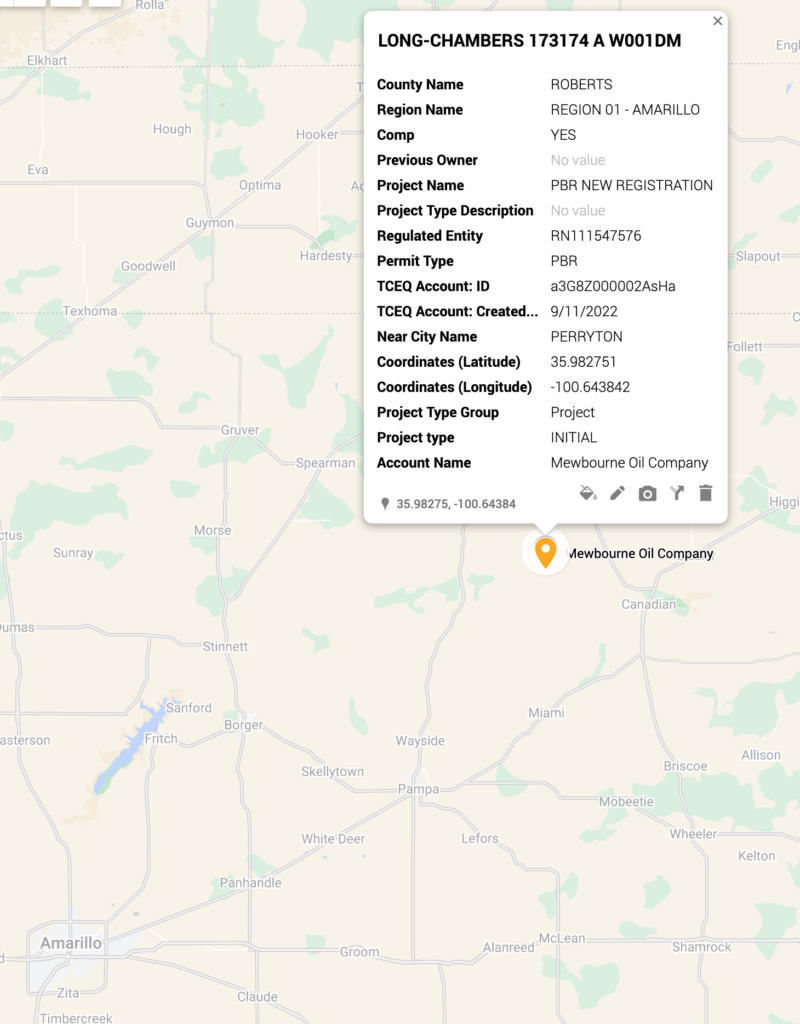 Vencer Energy, LLC – PETERS 1102 – MARTIN
Vencer Energy is an upstream oil and gas company seeking to invest in and operate large producing assets in the US.
The company looks for quality assets, with stable and successful long-life production. Based in Houston, Texas, Vencer Energy is led by an experienced independent management team and is backed by Vitol, a leading energy and commodities company that trades over seven million barrels of crude oil and products a day.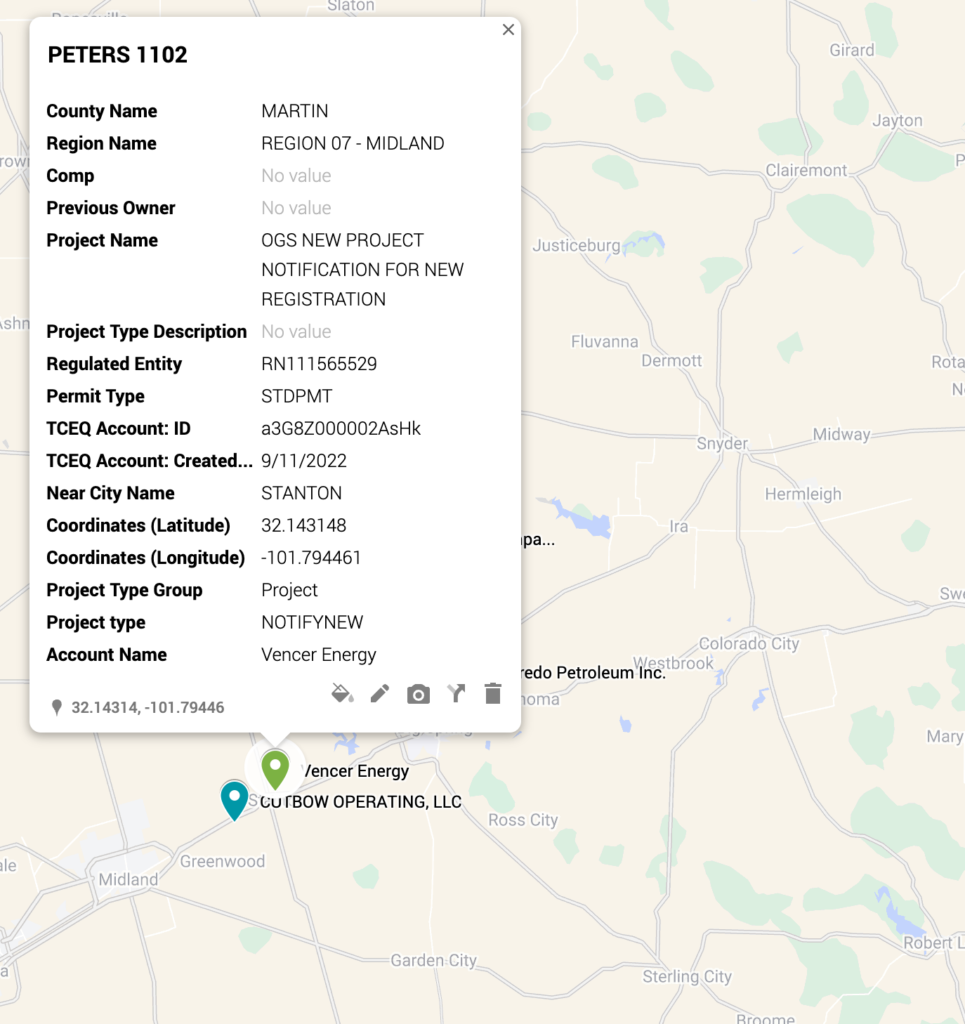 ---
Pipeline Projects
TITUS OIL & GAS PRODUCTION, LLC – Permit #T10394- 2 miles of New Pipeline – LOVING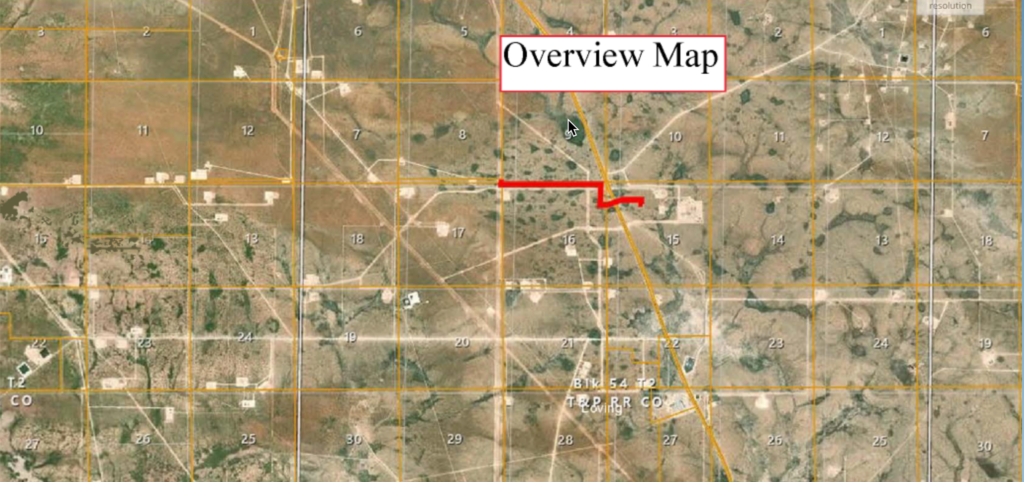 .
---
Oilgasleads.com Texas Pipeline & Facility Projects